A woman performing a sex act on a model dinosaur at a family-friendly attraction in England has been identified by police.
The woman, who was half-naked, straddled the Model T-Rex at a dinosaur safari trail in Exmouth, Devon in the photo that has made the rounds on social media, The Daily Mail reported.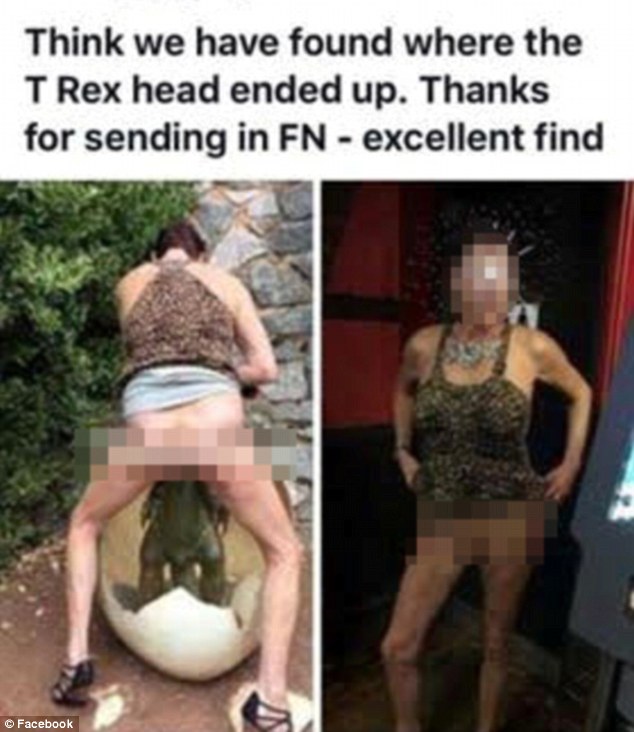 "We are still continuing our investigations and we have now identified the woman in the photographs who we will be speaking to," said Exmouth Police Sergeant Richard Stonecliffe to The Daily Mail.
Both parents and the attraction's organizer were disgusted by the action.
"I worry as children play with these dinosaurs, I was disgusted," one parent said.  "I feel sick to think that children are anywhere near that."
"I saw the image on social media and was completely disgusted by it," the attraction's organizer John Thurgood said.  "It was clearly a deliberately posed photograph of a very immature adult engaged in a sex act."
The model T-Rex is part of a dinosaur safari trail made of fiberglass sculptures that was launched Aug. 21 and was designed to highlight the resort area's connection with the Jurassic Coast.
The model baby T-Rex in an egg was already damaged by vandals who ripped off its head and damaged the surrounding egg in September.
East Devon District Council's cleaning team disinfected the statue following the incident.