ATLANTA, Georgia — More than 150 protesters charged the CNN headquarters in Atlanta, Georgia to share their disgust with the network's peddling of "fake news" against President Trump's administration.
With signs reading "FNN #FakeNewsNetwork" and others targeting the networks' advertisers such as AT&T and Microsoft, protesters chanted "CNN fake news!" directly in front of the CNN Centers' signature logo.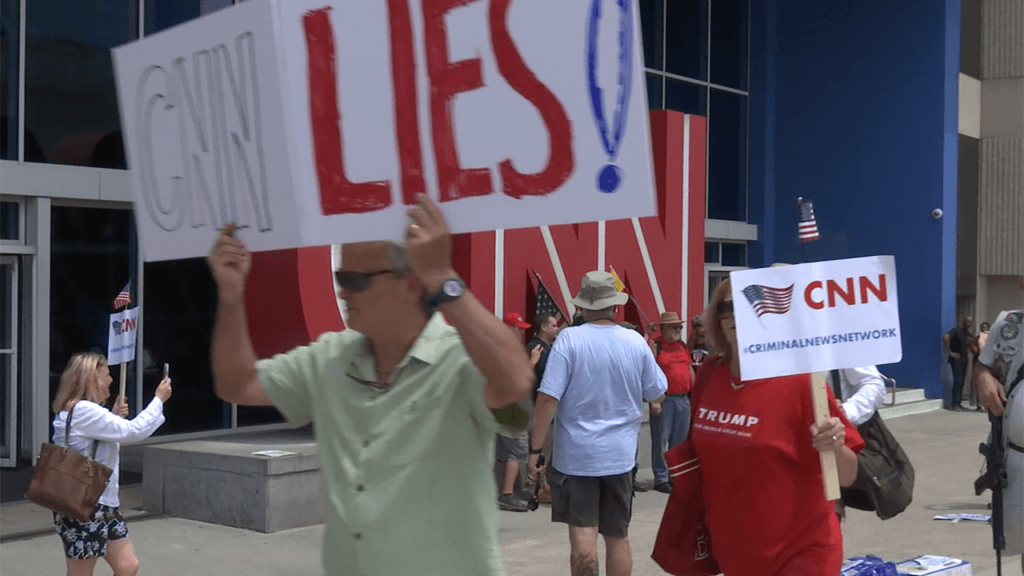 Protesters told Breitbart News that the rally against CNN was an effort to call out the media corporation for its unbalanced coverage of the Trump administration and its targeting of Americans, most specifically the creator of the anti-CNN wrestling match meme that the President tweeted out.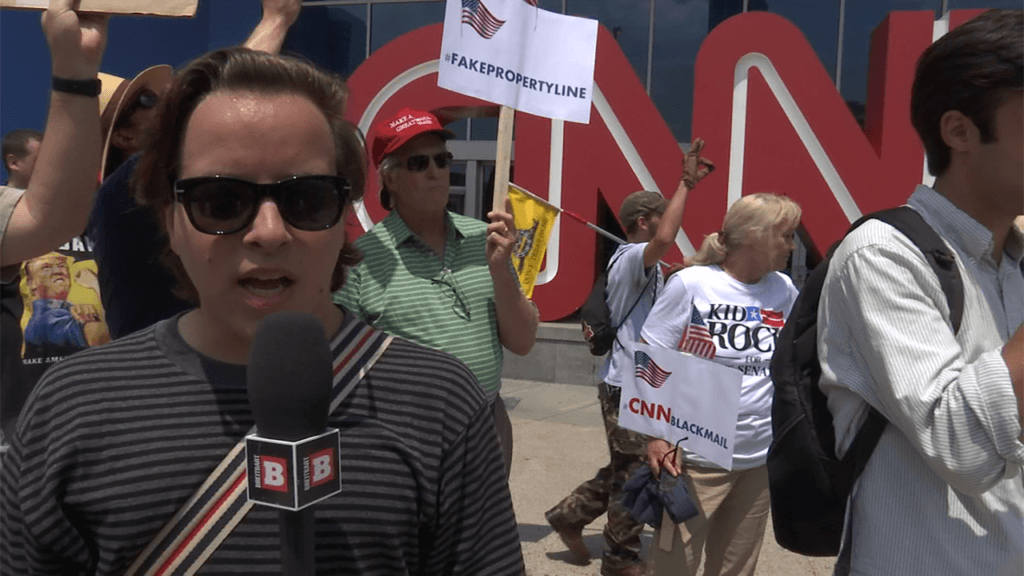 "We are standing up and fighting back against the real damage that CNN is doing to this country today," Brian Maloney with the Media Equalizer told Breitbart News. "There are real victims of their smear campaigns … they have an entire team of smear merchants employed for the express purpose of deny this current President any appointees or nominees whatsoever."
"[Americans'] lives are being destroyed when they are unfairly smeared and targeted, falsely accused of plagiarism, and everything else that has been going on," Maloney said.
Brian Crabtree, a local talk radio show host in Atlanta, told Breitbart News that not only does CNN target the Trump administration unfairly, but he said the network is "destroying" American culture.
"They're destroying our culture," Crabtree said. "They're taking people who consume five to ten minutes of news a day, the average American citizen, they're filling them full of fake news, fake innuendos, bad information, leading them to a conclusion that this President is something that he's not."
"They don't report that illegal border crossings are down 70 to 80 percent," Crabtree told Breitbart News of CNN. "They don't report that there's $65 to $80 billion regulations that have evaporated…"
The protest against CNN came after the media corporation was slammed for a multitude of scandals. Most recently, three CNN employees were forced to resign, as Breitbart News reported, after releasing a Trump-Russia collusion story that ended up being unfounded.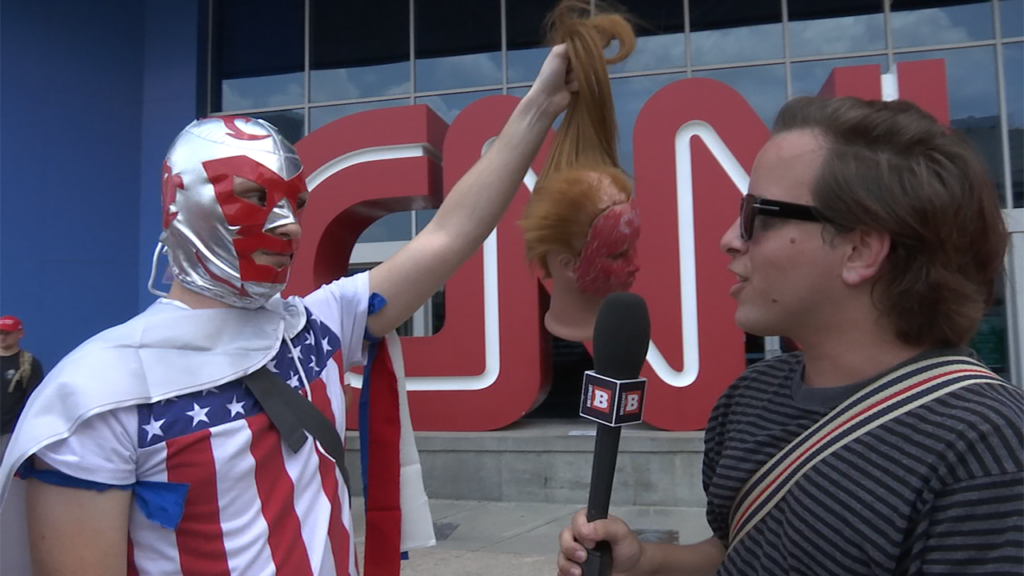 CNN hosts and reporters were also caught claiming that during the recent G20 Summit in Hamburg, Germany, Trump and Russian President Vladimir Putin held a "secret dinner," Breitbart News reported. That narrative was repeated by CNN's Brooke Baldwin, among others, despite not being true.
John Binder is a reporter for Breitbart News. Follow him on Twitter @JxhnBinder.