Breitbart Texas traveled to the Mexican States of Tamaulipas and Coahuila to recruit citizen journalists willing to risk their lives and expose the cartels silencing their communities.  The writers would face certain death at the hands of the various cartels that operate in those areas including the Gulf Cartel and Los Zetas if a pseudonym were not used. Breitbart Texas' Cartel Chronicles are published in both English and in their original Spanish. This article was written by "M.A. Navarro" from Ciudad Victoria.
CIUDAD VICTORIA, Tamaulipas — One of the factions of the Gulf Cartel has been able to capitalize the infighting taking place between rival factions of the Los Zetas drug cartel. The cartel moved in and seized control of some of their narcotics trafficking and human smuggling territories.
Recent information obtained by Breitbart Texas revealed that the Ciclones faction of the Gulf Cartel has been able to move in and take control of the city of San Fernando in the border state of Tamaulipas. The Ciclones faction of the Gulf Cartel has been in control of the border city of Matamoros immediately south of Brownsville. In recent days, the Ciclones managed to push into San Fernando, a small farming city about 80 miles south of the border with Texas.
San Fernando had a history of being a stronghold of the Los Zetas cartel and most recently had been under the leadership of Martin "Pata de Queso (Cheese leg)" Jaramillo Silva. It remains unclear if the territorial change will lead to an increase in violence near the Texas border.
As Breitbart Texas previously reported, for more than seven months, the Los Zetas cartel has been going through a series of internal battles as one faction called Grupo Bravo/Vieja Escuela tries to take out their rivals called Cartel Del Noreste (CDN). Most of the fighting between the two factions has taken place around the Tamaulipas capital of Ciudad Victoria. Los Zetas members in northern cities like Nuevo Laredo and San Fernando have been forced to devote resources to help continue the fighting, leaving them vulnerable to attack.
Last week, one of those factions, the CDN took credit through messages and social media posts for the murder of two police officers who had been working with the Vieja Escuela faction. The cartel also hung up a banner about the murders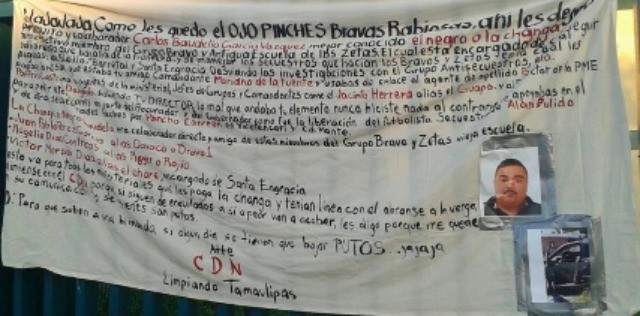 One of those murdered individuals was discovered in an empty lot by neighbors. Authorities arrived and discovered the remains of the man covered with trash bags.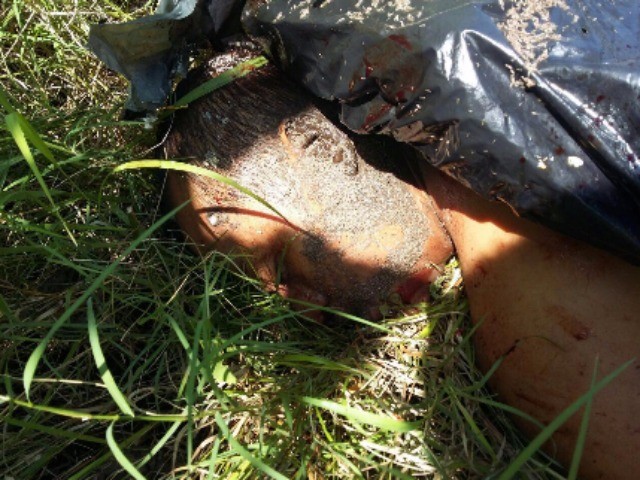 Later on, a team of CDN gunmen murdered Carlos Baudelio "La Changa or El Negro" Garcia Vasquez. Vasquez had tried to flee on his SUV. Instead, he crashed into a section of thick brush where the gunfire from his rivals caught up with him. Garcia Vasquez has been described as a link between Tamaulipas law enforcement and the Vieja Escuela faction of the Los Zetas.