When Mexican authorities moved in to arrest famed drug lord Joaquin "El Chapo" Guzman Loera they were met with heavy resistance by his security detail. For several hours the gunmen continued to fight Mexican authorities as their boss tried to elude capture.
As previously reported by Breitbart Texas, Guzman managed to escape from one of Mexico's maximum security prisons by using a mile long tunnel and a railcar powered by a motorbike.
Mexico's Attorney General Arely Gomez claimed during a press conference on Friday night that Guzman moved an area known as the Golden Triangle, made up of Sinaloa, Durango and Chihuahua to hide.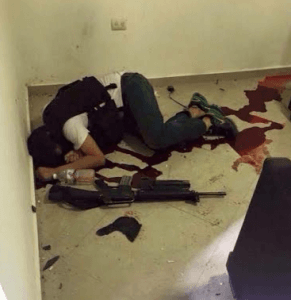 Since the escape Mexican authorities setup an intelligence-driven manhunt that ended on Friday when authorities moved in to capture Guzman. For more than a month before, authorities had followed a man who had been identified as a tunnel maker to a particular house in Los Mochis, Sinaloa.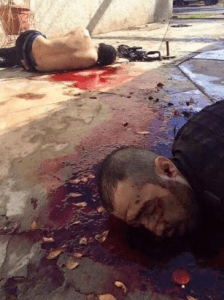 On Thursday, Guzman was spotted at the house and early on Friday morning, authorities moved in. As the military moved in, El Chapo's gunmen tried to fight them off causing panic among the citizens of Los Mochis. They reported more than three hours of gunfire and a helicopter flying overhead providing air support. Authorities seized various assault rifles, two armored trucks and a rocket launcher. During the fighting authorities killed five gunmen and arrested six others. One Mexican marine was injured by gunfire.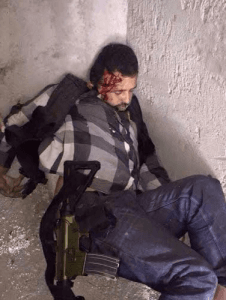 Guzman escaped from the house through a series of sewers before taking some cars in an attempt to elude capture. Once authorities stopped the cars, they took Guzman to a local motel until backup arrived. During the press conference, authorities presented El Chapo before loading him onto a military helicopter and sending him to the same prison from where he escaped last year.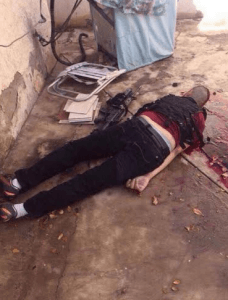 Photos via social media leaks.
Ildefonso Ortiz is an award winning journalist with Breitbart Texas you can follow him on Twitter and on Facebook.