A team of suspected cartel gunmen ambushed and murdered a local reporter in the Mexican state of Guerrero Monday morning as he left his home on his way to work.
Mexican authorities have released minimal information on the case; however, they have been working extensively to minimize the raging cartel violence that has been taking place in the beach resort town of Acapulco, Guerrero.
The victim of the attack was identified as 55-year-old Francisco Pacheco Beltran, an editor for El Foro (The Forum) Newspaper. The Mexican journalist also wrote for El Sol de Acapulco, Guerrero, and reported for a local radio show in that state, Mexico's Proceso Magazine reported. Pacheco was gunned down outside of his home in Taxco, Guerrero, and died shortly after receiving medical attention. 
On Sunday night and into early Monday morning, Pacheco had been reporting on the raging cartel violence that had taken hold of the Mexican beach resort town of Acapulco. As Breitbart Texas reported, during the weekend, the city became a battleground between cartel gunmen and Mexican authorities spreading terror among tourists and residents alike.
On his personal page and on Twitter using the account @FBP66, Pacheco spent the night chronicling the raging gun battles and the terror felt by residents who were forced to hide in crowded movie theaters and shopping centers as the battle raged on outside.
Despite the magnitude of the gun battles, Guerrero's Governor Hector Astudillo spent Monday morning assuring the public that the region was safe and that the gun battles had not left any casualties other than a dead gunman. Astudillo is the same Mexican politician that as Breitbart Texas reported, asked news outlets to stop publishing stories about cartel violence in his state because they are scaring away tourists.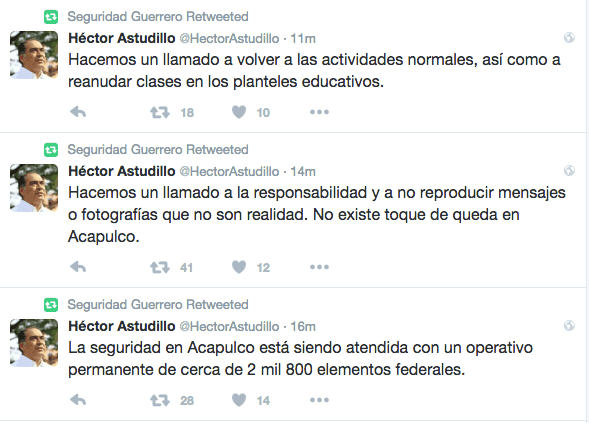 According to Reporters Without Borders, Mexico continues to be one of the the deadliest places for journalists in the western hemisphere where both corrupt government officials and cartel members have been linked to dozens of kidnappings, attacks and murders in order to silence news outlets. The crimes almost always go unpunished. According to the organization, in 2016 there had been four other reporters murdered in Mexico alone and since 2000, 90 have been murdered. 
Ildefonso Ortiz is an award winning journalist with Breitbart Texas you can follow him on Twitter and on Facebook.