Gunmen with the Sinaloa cartel carried out a brazen rescue operation where they ambushed a Mexican military convoy killing five soldiers and injuring 10 others.
The ambush took place on Friday early morning when a convoy of Mexican soldiers had been transporting to a local hospital a suspected drug dealer who had been injured and captured during another gun battle that had just ended in the Sinaloa stronghold of Badiraguato.
According to Sinaloa's Secretary of State Gerardo Vargas, the soldiers had been transporting the injured cartel member when a crew of cartel gunmen carried out the brazen rescue. The gunmen managed to steal an ambulance that they used to transport their injured comrade.
During the attack, the gunmen are believed to have used machine guns, grenade launchers and .50 caliber rifles; all of those weapons are considered illegal under Mexican law. That country's weapon's law make it virtually impossible for average citizens to legally obtain firearms.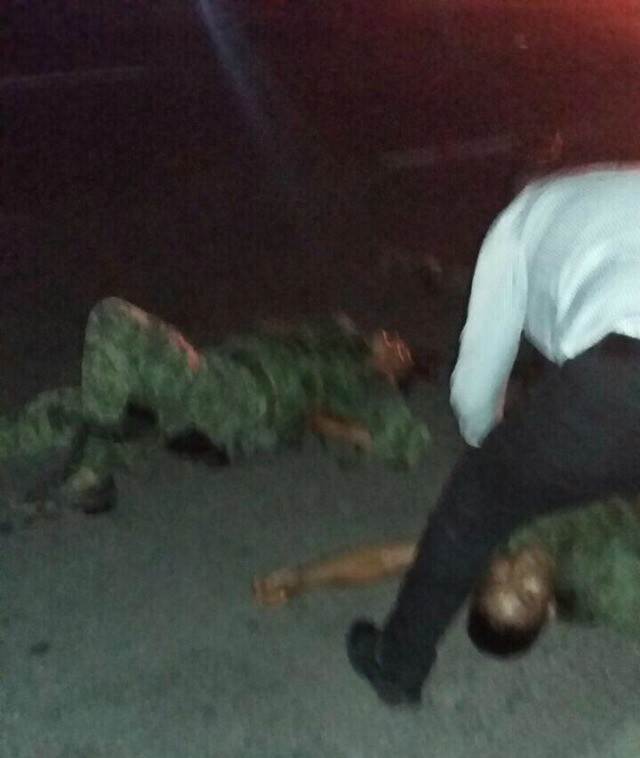 During a televised conference, Mexican Army Commander Alfredo Duarte Mujica identified the Julio Oscar "El Kevin" Ortiz Vega. The gunman was being transported from Badiraguato in a convoy of two hummers with 17 soldiers escorting the ambulance with Ortiz Vega on board.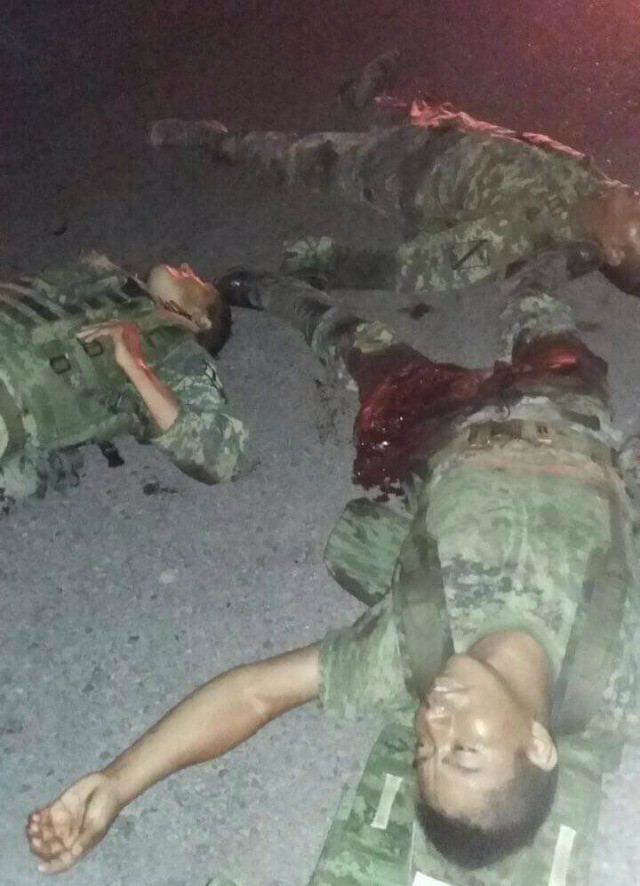 Sinaloa State Governor Mario Lopez Valdez and his staff have publicly linked the Sinaloa Cartel to the attack. They have named the sons of famed drug lord Joaquin "El Chapo" Guzman Loera, the currently jailed leader of the Sinaloa cartel. As Breitbart Texas previously reported, El Chapo is currently fighting his extradition to the U.S. to face multiple drug trafficking, money laundering, murder and other charges.
On Friday night, the Governor of Sinaloa Mario Lopez Valdez took to Twitter to dispel the rumors that the city was under a curfew due to the spike in cartel violence. In addition to Lopez condemning the attack, Mexico's Secretary of the Interior Miguel Angel Osorio Chong and Mexican President Enrique Peña Nieto have also taken to social media to condemn the attack and vowing to bring to justice those responsible.
Editor's Note: Breitbart Texas traveled to the Mexican States of Tamaulipas, Coahuila and Nuevo León to recruit citizen journalists willing to risk their lives and expose the cartels silencing their communities.  The writers would face certain death at the hands of the various cartels that operate in those areas including the Gulf Cartel and Los Zetas if a pseudonym were not used. Breitbart Texas' Cartel Chronicles are published in both English and in their original Spanish. This article was written by "M.A. Navarro" from Ciudad Victoria, Tamaulipas and Tony Aranda from Monterrey, Nuevo León.