PIEDRAS NEGRAS, Coahuila — Convoys of black trucks carrying heavily armed police officers in tactical gear rolled into the some of the poorest and roughest neighborhoods in this border state as part of a special mission.
Known as Fuerza Coahuila, the police units were there not to fight cartel gunmen or to carry out high priority operations, but to deliver dozens of toys to children from the poorest neighborhoods who were not going to receive any presents during the Christmas holiday.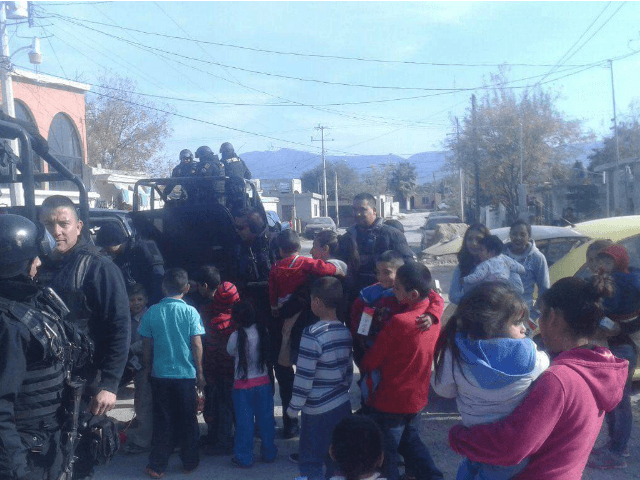 Breitbart Texas has reported extensively on Fuerza Coahuila and its predecessor unit known as Los GATES. Because of the nature of their work, most of the Los GATES members worked in anonymity by using only code names to identify each other and rarely showing their faces in public.
The special unit was created to clash with the Los Zetas cartel. The criminal organization had been able to effectively control the entire state for years, turning the highest echelons of the Coahuila government into its surrogates.
From 2011 to 2013, Los Zetas were able to kidnap, torture, murder, and incinerate more than 300 victims from one rural community alone. Half of those victims were burned inside the state prison in Piedras Negras.
Breitbart Texas has spoken with various residents who claim the number of innocent victims who went missing or were brutally murdered is approximately 5,000. The time when Los Zetas openly ruled Coahuila is often referred to as "the bad times" or the "dark times" by locals.

In a matter of years, Los GATES were able to push the cartel underground, thus removing the brazen impunity with which they operated at one time. The process of fighting the Los Zetas was a bloody one; Los GATES killed many top Zeta operatives during almost daily gun battles, but lost dozens of police officers. As cartel members continue to kill each other while pushing drugs and illegal immigrants into Texas, their operatives are not able to brazenly terrorize citizens like before.
Breitbart Texas spoke exclusively with a various top ranking police officers about the Christmas operation. They claimed that being able to make the holidays special for the children was a worthwhile operation.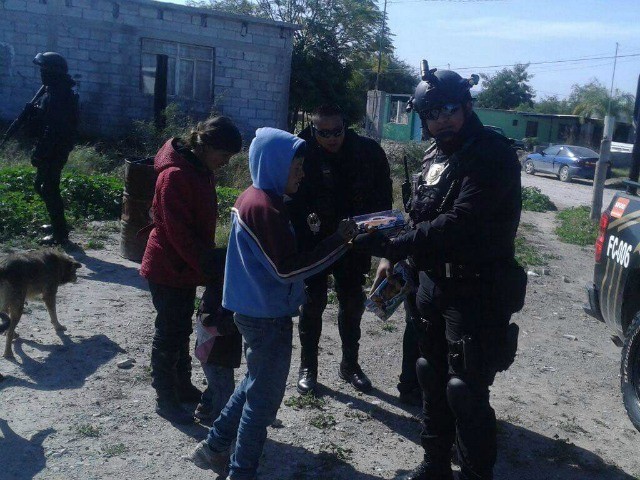 "The guys have been working very hard [fighting crime]," a commanding officer said in Spanish. "This is something a little different but it reminds us of why we do our work, for [children]."
Ildefonso Ortiz is an award winning journalist with Breitbart Texas. He co-founded the Cartel Chronicles project with Brandon Darby and Stephen K. Bannon.  You can follow him on Twitter and on Facebook.
Brandon Darby is managing director and editor-in-chief of Breitbart Texas. He co-founded the Cartel Chronicles project with Ildefonso Ortiz and Stephen K. Bannon. Follow him on Twitter and Facebook.