The Travis County Sheriff's Office, located in Texas capital county, released 142 criminal aliens for whom immigration officials had issued detainers in a single week.
The numbers come from a report issued by U.S. Immigration and Customs Enforcement (ICE) officials on Monday that details the release of criminal aliens from local jails that refuse to honor immigration detainers issued by the agency. The report covers the period of January 28 to February 3, 2017.
Officials reported that 206 criminally charged illegal aliens were released from the custody of jails after an immigration detainer had been issued. Of those, 142 came from Travis County Sheriff "Sanctuary Sally" Hernandez' jail, Texas Governor Greg Abbott's office reported in a statement obtained by Breitbart Texas.
"Today's report from DHS is deeply disturbing and highlights the urgent need for a statewide sanctuary city ban in Texas," Governor Abbott said in the written statement. "The Travis County Sheriff's decision to deny ICE detainer requests and release back into our communities criminals charged with heinous crimes – including sexual offenses against children, domestic violence and kidnapping – is dangerous and should be criminal in itself. Texas will act to put an end to sanctuary policies that put the lives of our citizens at risk."
Over the weekend, Governor Abbott put pressure on the Texas House of Representatives to pass Senate Bill 4, a bill by State Senator Charles Perry (R-Lubbock) outlawing sanctuary jurisdictions in the state.
Many of those released by the Travis County Sheriff were charged with violent crimes that make the person ineligible to remain in the United States. ICE officials issued detainers for these criminal aliens to prevent them from being released to the general public where they might commit future crimes.
Below is the list of the individuals released by the Travis County jail. The first chart also includes those released by neighboring Bastrop County.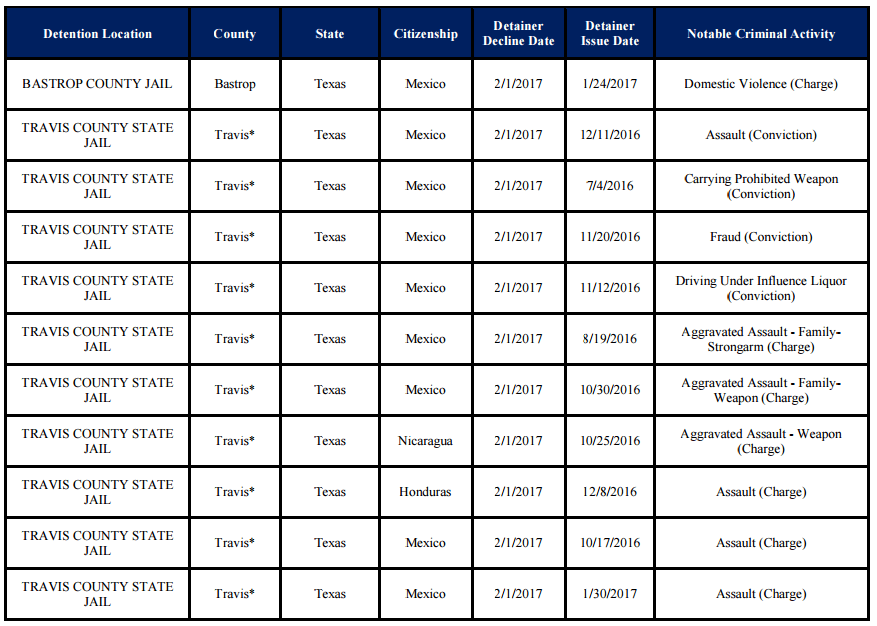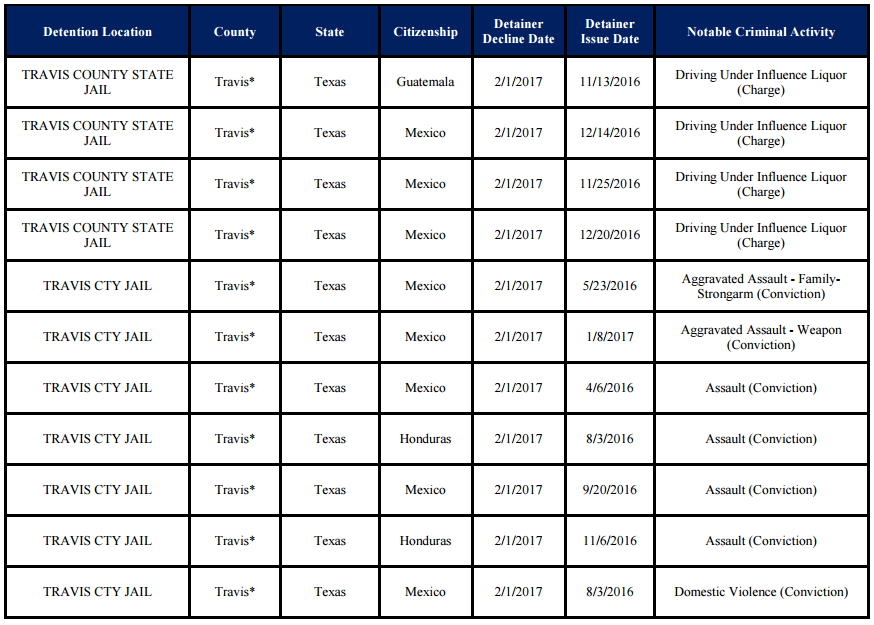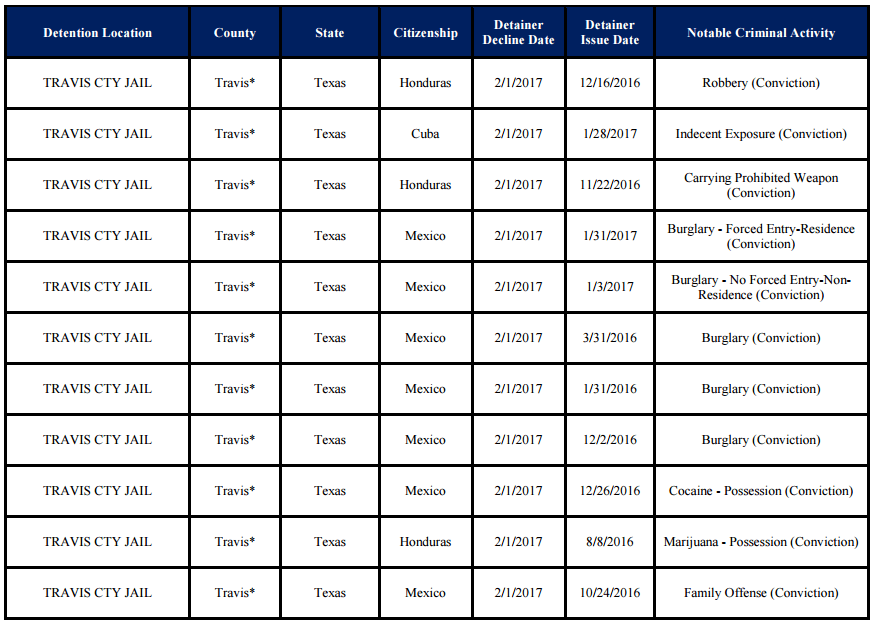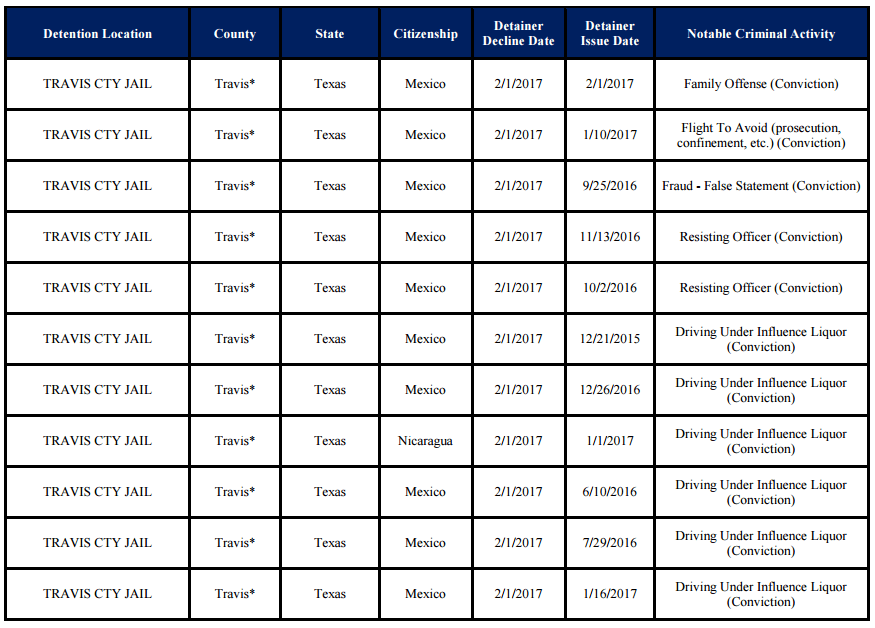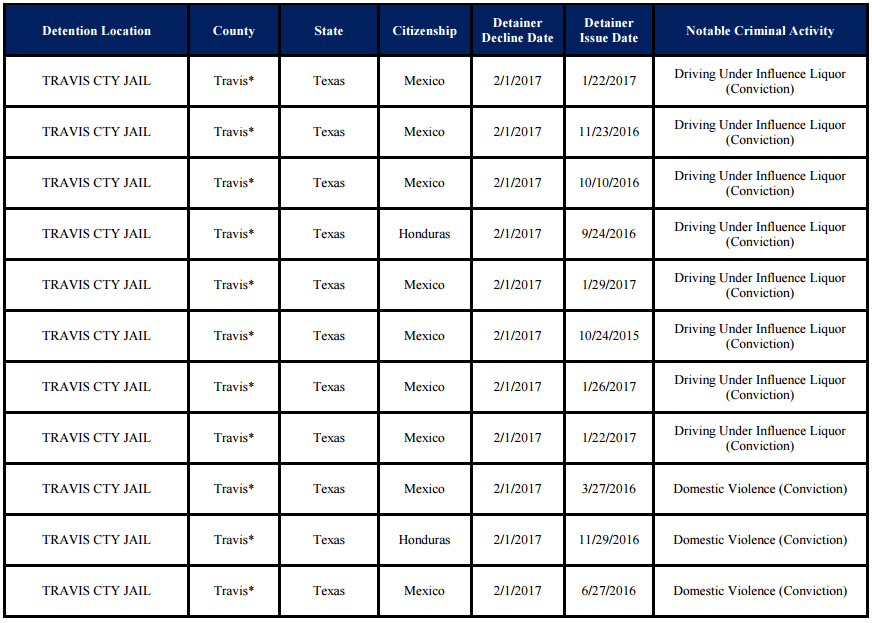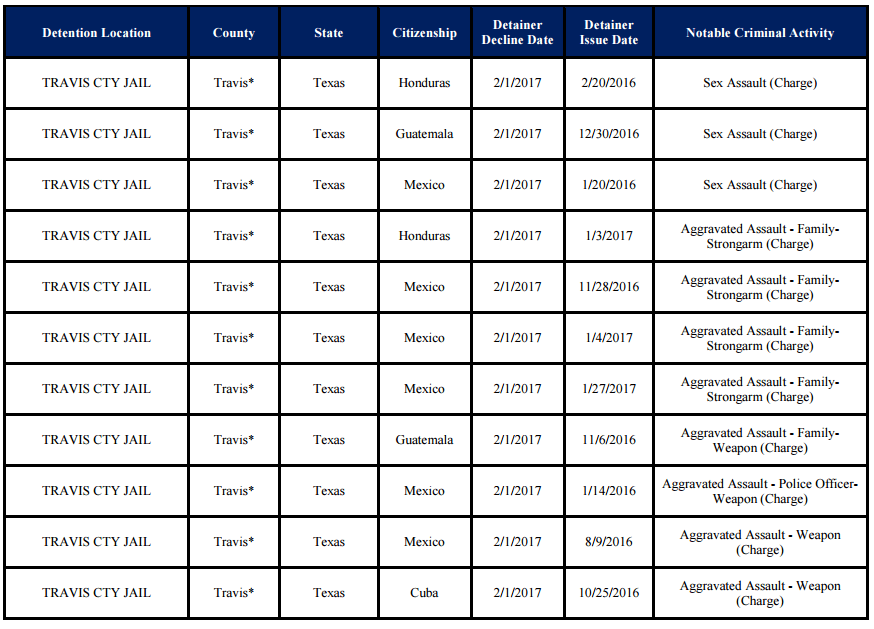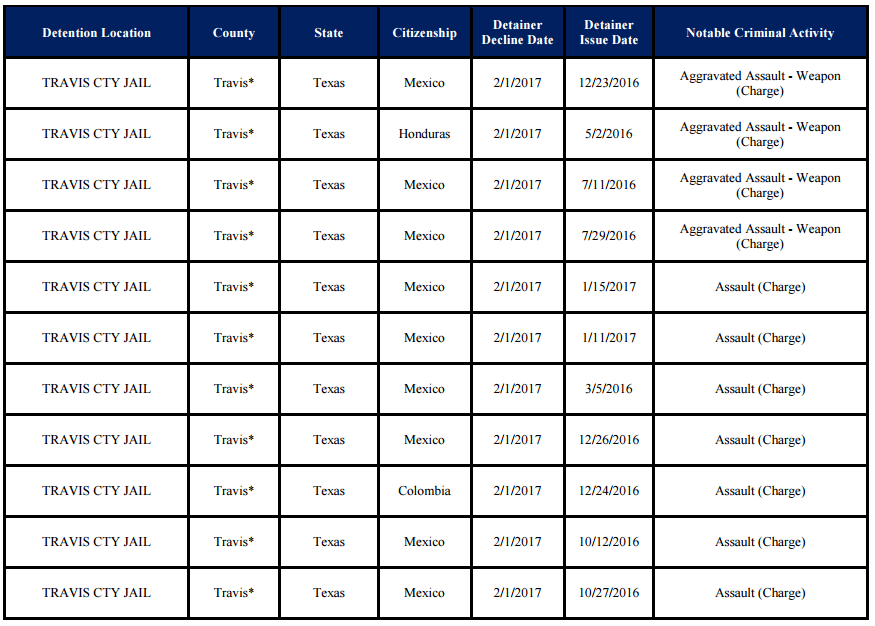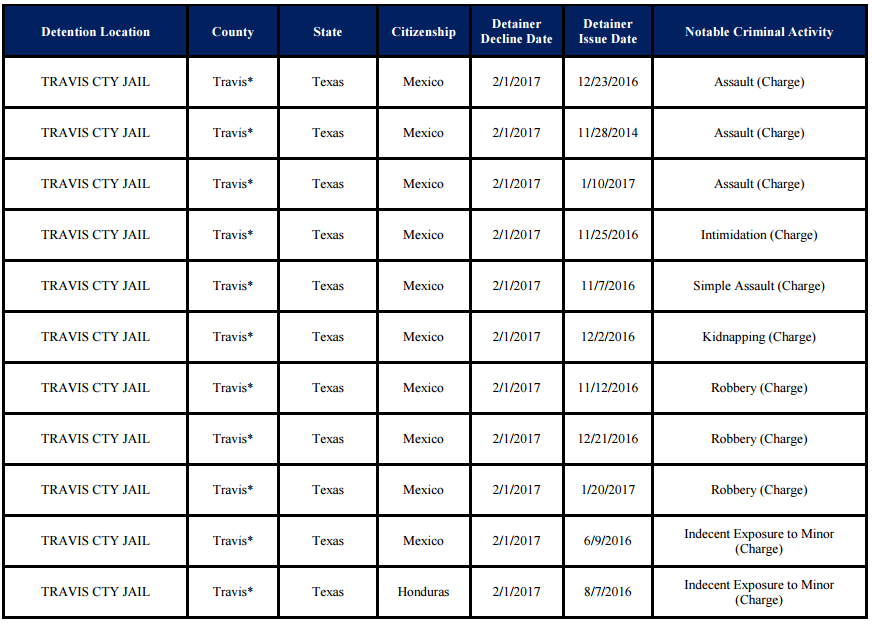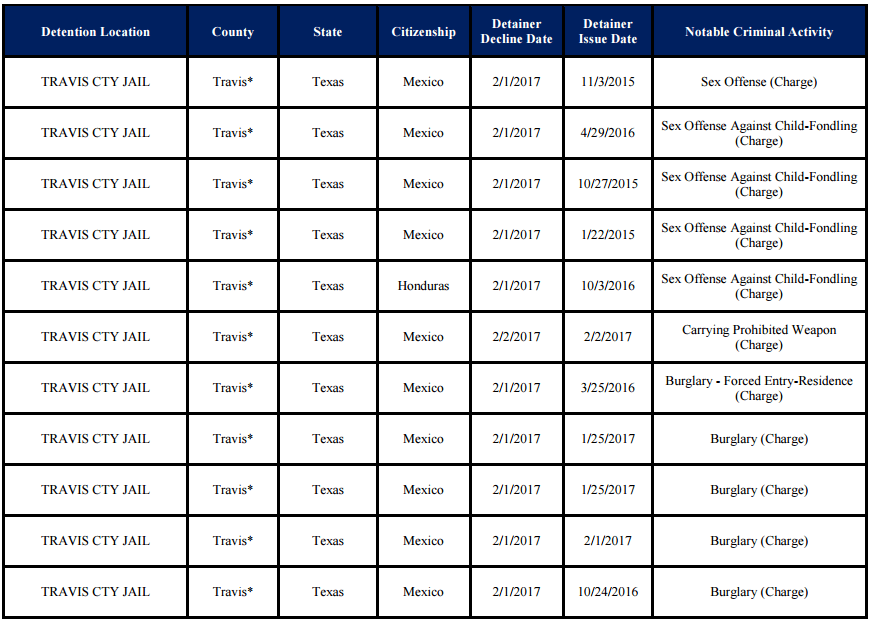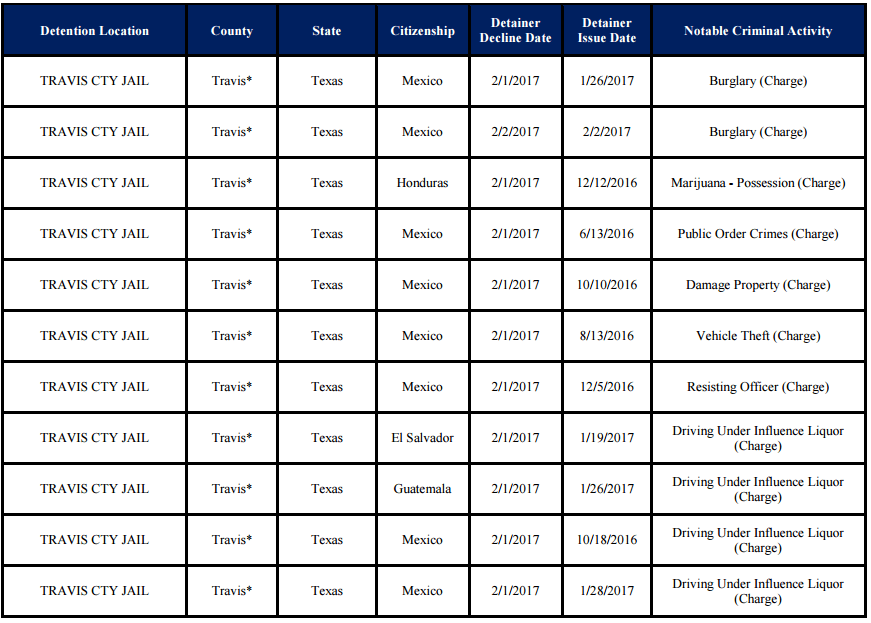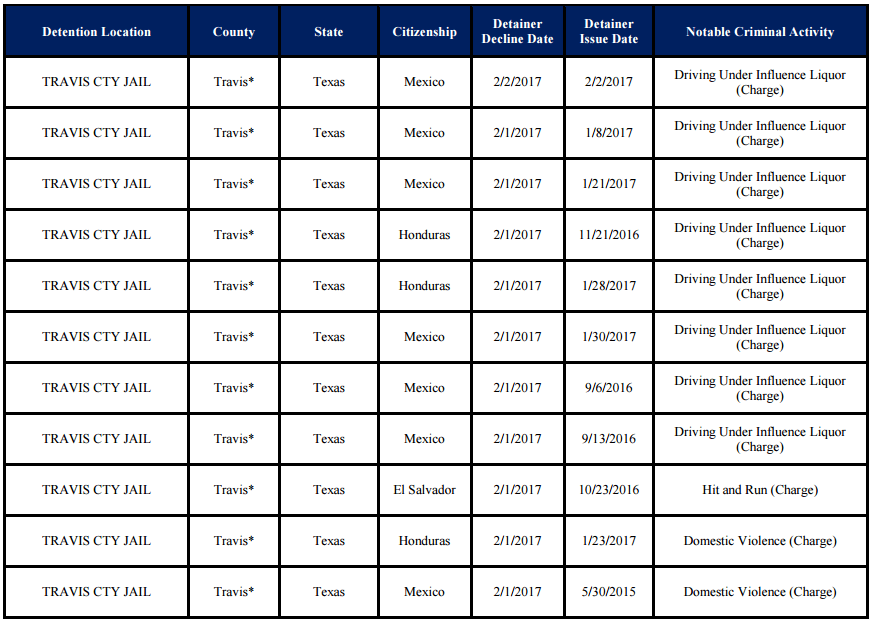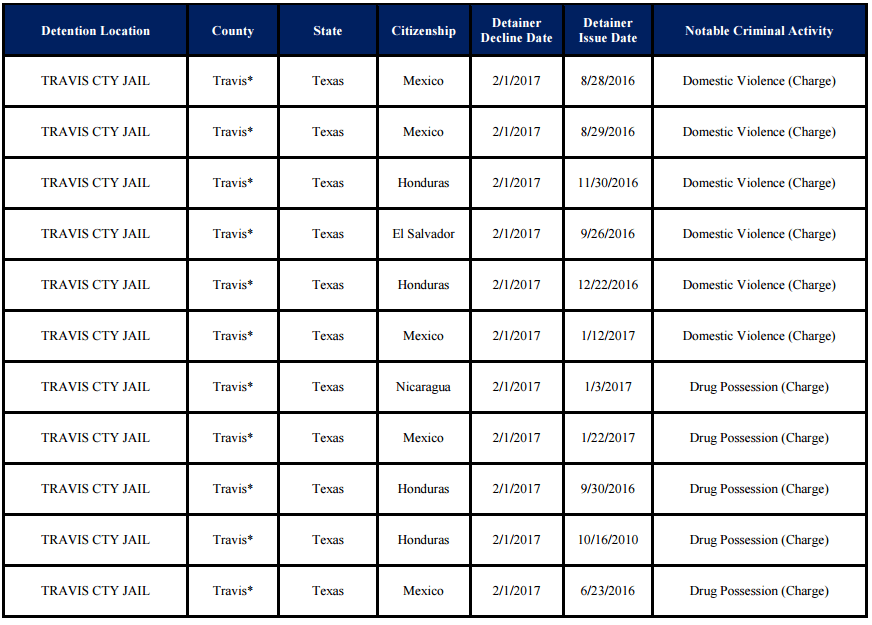 Bob Price serves as associate editor and senior political news contributor for Breitbart Texas. He is a founding member of the Breitbart Texas team. Follow him on Twitter @BobPriceBBTX and Facebook.