Images obtained by Breitbart Texas show the reported exact location where one Border Patrol was found with fatal head wounds and broken bones and another found who also had severe head injuries. Contrary to the report of an Associated Press (AP) source, the "14 foot culvert" the source claimed the agents may have fallen into is clearly not 14 feet deep. The drop, if they had both fallen, would be no greater that 8-9 feet and the culvert has a soft, sandy bottom with few, if any, objects to fall upon.
In a world where details matter, the AP source clearly did not have them. The source did, however, properly state that the surviving Border Patrol agent was struggling to remember details of what occurred. This fact was known to many in media, but most did not report it out of concern for possibly damaging an investigation.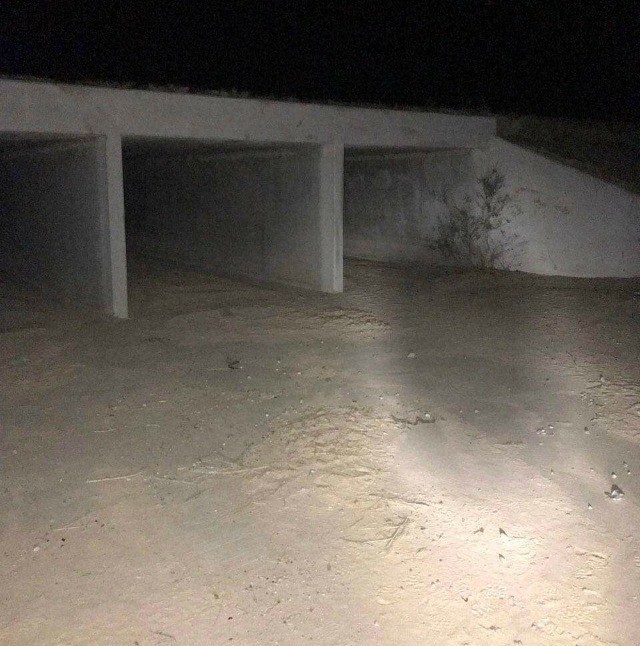 Breitbart Texas first reported that an agent had been killed and that another was hospitalized with serious injuries on the morning of November 19, 2017. Later in the day, the National Border Patrol Council echoed what agents on the ground where expressing and asserted that illegal aliens had attacked the agents. The word "attacked" became very controversial as many from President Trump to the Texas Governor used the term. Federal officials began insisting that such details were speculation as the FBI had taken over the investigation and that they were releasing no new information.
Simply put, there are many law enforcement officials and agents with some knowledge of what happened in this matter. The National Border Patrol Council and most of the Border Patrol agents Breitbart Texas spoke with believe that the details they know show an attack occurred. Other news outlets, including the AP, have pointed out and focused upon other possibilities. The assertions that the FBI is looking at the possibility of an accident are true, just as the claims that they are looking at the possibility that an attack or two attacks occurred are also true — that is how investigations work. The public will not know for certain what the Border Patrol agents experienced on that fateful morning until the FBI releases their findings.
The images of the scene were provided to Breitbart Texas by officials working under the umbrella of Customs and Border Protection who provided them on the condition that their names not be used.
Brandon Darby is managing director and editor-in-chief of Breitbart Texas. He co-founded the Cartel Chronicles project with Ildefonso Ortiz and Stephen K. Bannon. Follow him on Twitter and Facebook. He can be contacted at bdarby@breitbart.com.
Ildefonso Ortiz is an award-winning journalist with Breitbart Texas. He co-founded the Cartel Chronicles project with Brandon Darby and Stephen K. Bannon.  You can follow him on Twitter and on Facebook.