BOSTON—UFC President Dana White tells Breitbart Sports that Ronda Rousey catalyzed an epiphany on women's mixed-martial arts.
"Ronda Rousey obviously converted me," the showman White said backstage in his element at an old vaudeville theater in Boston. "She's the reason that I said yes."
Less than five years ago, the UFC president gave an adamant "never" to the question of when fans might see women compete in the octagon.
"You have to understand," White explained to Breitbart Sports. "In the beginning, I was trying to sell men fighting on TV, which was tough. Now we're going to sell women?"
Ronda Rousey now sells thousands of seats and hundreds of thousands of home buys—and the idea of women's MMA in the process—for White. The armbar assassin sold 17,654 tickets to her fight at the Staples Center last month and a rumored half-million pay-per-view subscriptions with a relatively weak supporting cast on the card. The Olympic bronze medalist in judo dispensed with Cat Zingano in fourteen seconds at UFC 184.
Critics have called the violence against women in the cage barbaric. Rousey called such thinking "anti-feminist" on The Tonight Show earlier this week. When asked last month about skittishness toward women fighting in a cage from the predominately male MMA audience, Rousey lashed out at Breitbart Sports for posing the question: "You are what we need to change about this culture."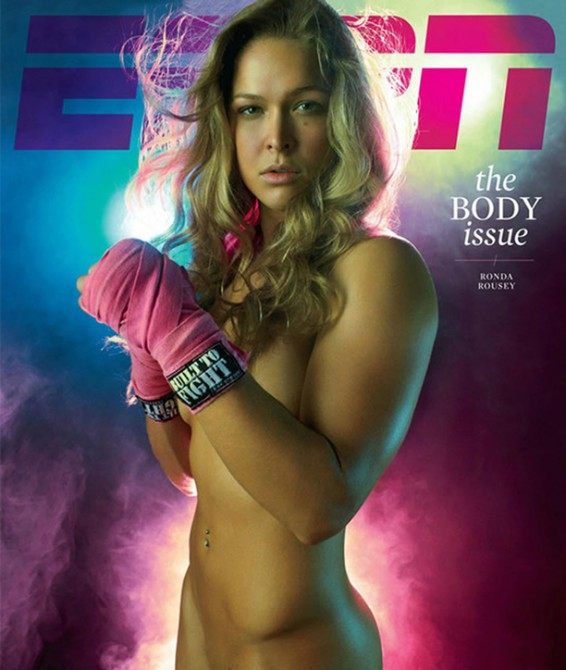 The undefeated champion serves as one of the sport's few transcendent figures, penning an autobiography, appearing in Sports Illustrated's swimsuit issue, and playing significant roles in the upcoming Furious 7 and Entourage. Her crossover appeal, in entertainment as well as sports—and among women traditionally not jonesing for a fix of cage fighting—helps White expand his brand.
"She absolutely brings in a different audience," White avows. "She brings in an audience of people who don't normally buy every fight. And she brings in a lot of women."
The women's bantamweight champion returns to action at UFC 190 in August against Bethe Correia in Rio.