Anti-UKIP protesters were humiliated tonight after just 15 of them gathered outside of the Emmanuel Centre in London tonight where UK Independence Party leader Nigel Farage was delivering his second speech on security since the Paris Attacks.
The protest, organised by hard-left regulars in the Socialist Worker Party and its "Stand Up To Racism" equivalent had originally invited nearly 1,700 people to the event tonight in the heart of Westminster. However, only 15 activists turned up to brave the cold, with one overheard in the video above stating: "Get together, it'll look better for the picture".
Another unidentified activist can be overheard saying, "I was hoping for hundreds [of protesters] to be honest".
The embarrassing incident comes just days after Mr. Farage issued a stark warning over Britain's security as the country remains a member of the European Union, and shortly after polling suggested that he was the most popular politicians to lead the EU-Out cause.
Inside the venue, Mr. Farage reiterated his statements to almost 1,000 London voters in attendance.
He said: "We have to protect ourselves as a country. If we are inside the EU and don't have control of our borders we are less safe."
Adding: "Would open borders with Turkey inside the EU really mean we are safer? We would in fact be far safer and more secure outside of the EU."
Activists attempted to sell copies of "The Militant" newspaper, reporting that they had sold no copies on the streets of London tonight.
PICTURES: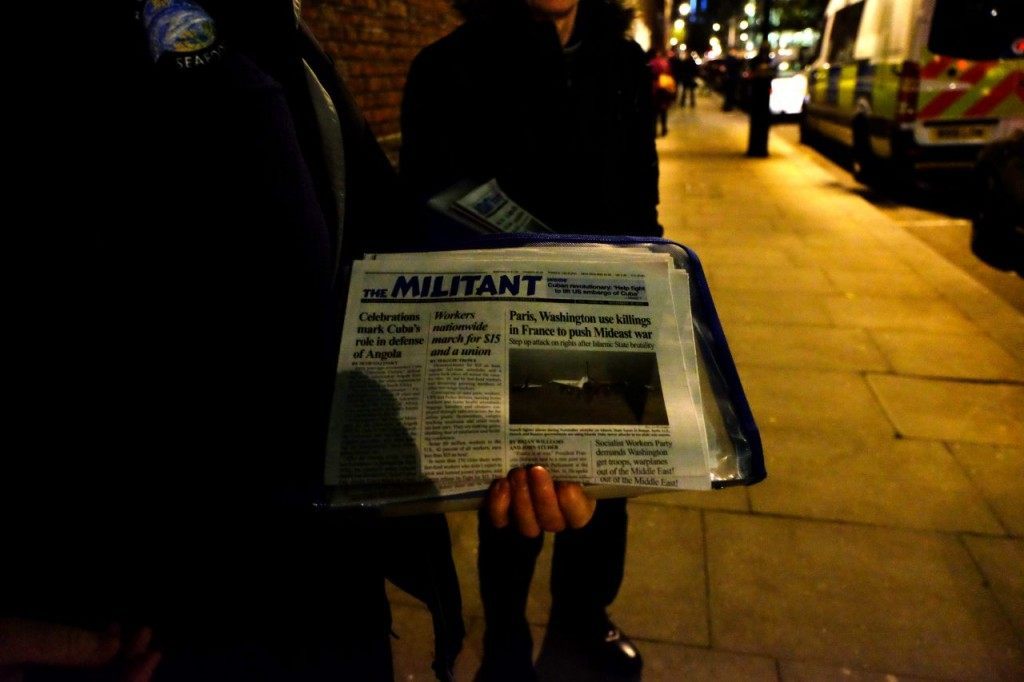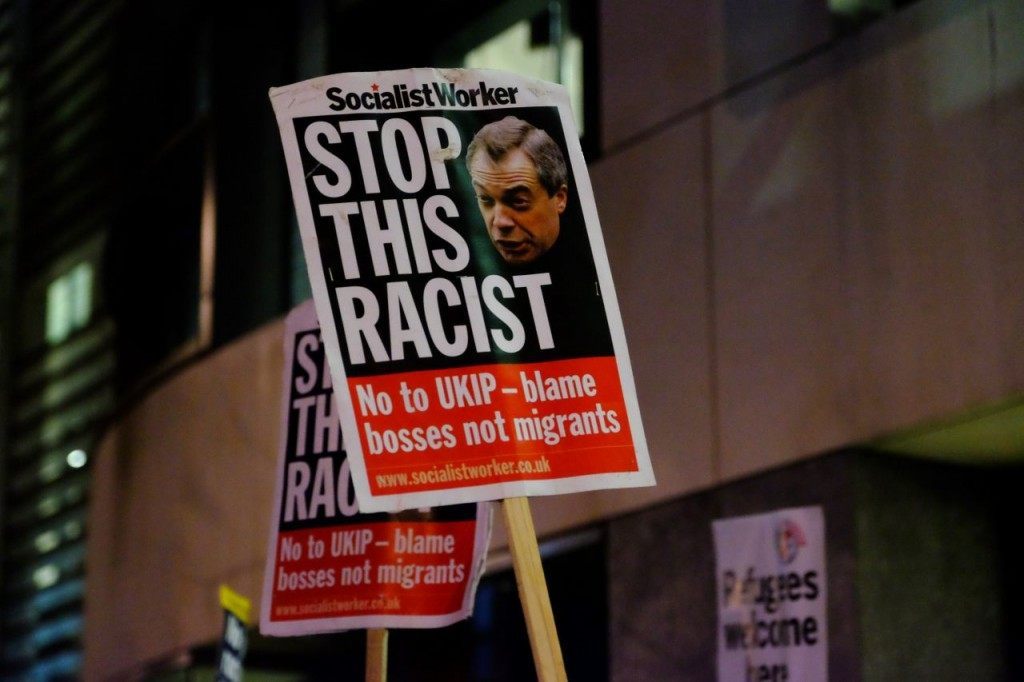 Pictures courtesy of Breitbart London and Rachel Megawhat