BERLIN, Germany–In the final part of a series of articles based on U.S. Ambassador to Germany's sit-down interview with Breitbart London at his official residence in Berlin at the end of May, we reveal Ambassador Grenell's belief that Andrew Breitbart "did more for me getting this job than almost anyone," and that globalist financier George Soros works to benefit the few — not the many.
Ambassador Grenell on George Soros
During the interview, Ambassador Grenell spoke out as the latest high-profile figure to denounce the influence of left-wing billionaire George Soros, slamming his "failed policies" as serving only the elites.
Addressing the recent news that Mr. Soros's Open Society Foundations (OSF) was moving from Budapest to Berlin in the wake of Hungarian Prime Minister Viktor Orbán's landslide election win, the Ambassador said: "Look, I think his policies are failed policies," adding: "I think that they're very geared towards the elites, not for the silent majority."
Mr. Soros, who recently gave an estimated 18 billion dollars to the OSF, which funds a global network of NGOs in Europe, North America, and elsewhere, has come increasingly under fire for his support of mass migration.
During the height of the migrant crisis in 2015, Mr. Soros admitted he and his organisations had played a role in the facilitation of the migrant crisis, remarking: "Our plan treats the protection of refugees as the objective and national borders as the obstacle."
The globalist-minded Soros has used his enormous wealth to fund civil society groups and NGOs which promote causes along very specific lines.
Among the recipients of his largess have been groups like the anti-Brexit Best for Britain, which has campaigned to overturn the result of the British referendum to leave the European Union; various "fact-check" groups like the Poynter Institute set to be used by the European Union to combat so-called fake news; and far-left "anti-hate" activist groups like the Swedish Expo foundation, which was recently included in a report on far-left violence.
Soros has also directly funded the International Rescue Committee (IRC), a pro-mass migration group recently embroiled in a scandal involving sex abuse and fraud. The group had their funds frozen in February over the body's behaviour in the Democratic Republic of Congo.
Grenell noted that Soros's policies were "not going to help the average worker, they're designed to help the elites," and made it clear he supported countering the Soros ideology of open borders, saying: "I think that we will work very hard to articulate policies against his."
Over the last year, various governments, including Hungary and Israel, have actively campaigned to counter the influence of OSF and the organisations which receive funds from it.
Hungary, in particular, has promised to hold OSF more accountable and force activist organisations and others to be more transparent about where their funding comes from.
Earlier this year, Prime Minister Orbán called on other patriotic and conservative European allies to counter the agenda of Mr. Soros, saying: "We will fight together to stop Soros's plan in Brussels and the United Nations."
"If we have enough allies – and we can have enough allies – then I am sure we'll succeed," he added.
Other Eastern European countries, according to Reuters, have drawn inspiration to reject Soros's influence from Breitbart News's reporting on the various activities of Soros-funded organisations.
Ambassador Grenell on modern diplomacy
The Ambassador also laid out his checklist for exerting effective influence abroad, how President Trump has proven adept at this, and how some other nations fall short.
Emphasising a willful, linked-up approach to negotiation, Ambassador Grenell told Breitbart London: "I have a philosophy of diplomacy — it doesn't mean as a diplomat you're weak, or inarticulate, or looking to cut the baby in half, so to speak … Diplomats are empowered and responsible for avoiding war and solving problems as peacefully as possible through words. If you look at the successful negotiators, they are the ones who take very tough lines, and are convincing."
One example of tough but effective negotiation which has produced results is the United States playing hardball with China over North Korea during the Trump era. Explaining that simply making moral arguments isn't enough to persuade nations, and especially in the case of countries like Russia — "The Russians don't care about moral arguments. That just isn't who they are" — Grenell said he wanted to see the United States negotiate from a position of strength.
Ambassador Grenell told Breitbart London: "That means intermingling issues — early on in the administration when President Trump went to Mar-a-Lago with President Xi [Jinping], and stood there saying to the Chinese, 'North Korea is a priority for us, we are threatened by North Korea, it is a national security issue. We know you've supported sanctions in the past, you've raised your hand at the security council multiple times, but you haven't actually implemented those sanctions. You really haven't done it.'
"So what Trump said is 'if you help us out on North Korea, which is a priority for us, you are going to get a better trade deal'. Early on in the Presidency, I was just so grateful to have a President who was willing to intermingle the powers of the United States into one argument.
"I've watched the Security Council for so many years with us unable to do that, looking at the trade policy, the agricultural policy, these issues are our strengths. And by the way, every other country does it when they negotiate, but for some reason, we weren't doing it."
The use of full force of the United States in diplomacy by President Trump is already seeing results and dumbfounding critics of that style, said Grenell, continuing: "The typical elitists, the Washington system if you will, immediately said this was terrible. They were outraged that [President Trump] would do this, but the Chinese went home, and cracked down on North Korea, and within a couple of months the North Koreans felt the pressure of the Chinese shutting down oil trade, energy, agricultural trade, and they came to the table pretty fast. And everybody was so shocked, [asking] 'how did Trump do this?'."
Another key element of effective diplomacy, Grenell said, was the implicit threat of military force, even though as a diplomat avoiding such action "as peacefully as possible" is part of his job. This was a failure of the previous administration, he said, as well as of other nations who didn't have the military credibility to back up their own diplomats.
The Ambassador said: "I think it's important to have a credible threat of military action, not just a threat of military action. President Obama always had a threat of military action, but the next couple of sentences after his threat of military action, he would mock military action.
"He'd say, 'I'm not here to start wars, I don't want to be like them with the Iraq War', and all of that undercuts your credibility. Donald Trump came in immediately with a credible threat of military action, which also helped."
Germany was one clear example of a nation which was continuing to struggle in this area, President Trump's Ambassador to Berlin said, remarking: "German military officials know that the readiness issue is a serious problem, there are no working submarines, they don't have military equipment that is ready … as serious as the German diplomats are, you must have a credible threat of military action behind you if you're going to be successful in diplomacy.
"And that's one thing that's missing from the German diplomatic conversation — they don't have behind them a credible threat of military action."
Richard Grenell and Andrew Breitbart
Ambassador Grenell spoke enthusiastically of his appreciation for Andrew Breitbart, and revealed that he considers Breitbart News a staple news source and reads it daily.
During the interview, Ambassador Grenell took several opportunities to emphasise the importance of what he calls, "consistent conservatives", and how this was a quality both Andrew and his legacy at Breitbart News understood.
Revealing that Andrew Breitbart had often been in his thoughts in his first weeks as U.S. Ambassador to the world's fourth-largest economy, Grenell said: "I sometimes think when I'm reading Breitbart or I'm about to do something like this, I start to think 'Wow, Andrew would get a kick out of what's happening to me right now."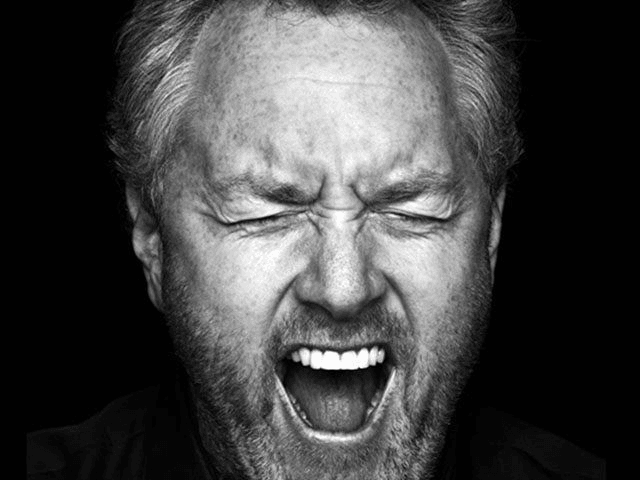 On the importance of consistent conservatism in opening up opportunities for an openly gay Republican, Ambassador Grenell was frank, stating: "I 100 percent mean this: Andrew Breitbart did more for me getting this job than almost anyone.
"Early on, when it was not popular, Andrew took a stand as a straight guy saying: it's unacceptable in the party that wants smaller government. I had so many conversations with Andrew about being a consistent conservative. I met Andrew in 1991, maybe '92 … Shortly thereafter he was working with Arianna Huffington, and that's when I really became good friends with him."
He continued: "I was totally comfortable and out then, and Andrew didn't care. He actually said it was a positive characteristic and something the party needed to embrace.
"When you think about that happening in 1993-94, Andrew was clearly a lot more of an activist visionary then, that this was not only the future for him but he wanted it to be the present. He empowered so many of us, and he pushed the issue beyond just the gay conservatives or the gay movement embracing us, [it became] Andrew insisting the mainstream conservative media embrace us too."
Grenell also praised Andrew Breitbart's legacy, Breitbart News, which he said had continued to champion consistent conservative values after his death, telling Breitbart London: "… it's part of my staple [reading], it's important. Plus, throughout my career, I've been against the Elites. I've never lived in the Washington bubble when I didn't have a job requiring me to be in D.C. Although I've worked for consecutive campaigns and presidents, the last time I lived in Washington, DC, was 1995."
Musing on the reasons behind the importance of news outlets like Breitbart, Grenell continued: "… the silent majority have drifted from relying on the political elites to define issues and tell them about issues in the media.
"Those outlets that go beyond the typical political boxes are the ones which appear authentic to people, and are the ones who reach the silent majority — and that's what Breitbart does. Every day, when you turn to Breitbart, it could be shocking the political class one way or the other as to who is the villain and who is the hero, and I like that. I like being surprised — that's why I work for a President who is unpredictable."
Ambassador Grenell said: "It's no joke that I'm a Breitbart fan, and I read it every day. They 'got me' early on, and what I mean by that is Breitbart sees the value of a consistent conservative, and you have a lot of choices in getting your message out. For me, it hasn't always been perfectly positive coverage, and sometimes they report on things I don't feel comfortable with, but that is the beauty of it. I love the courageousness of it. I hope I'm just as courageous."