Nevada-based attorney Christina Gupana, who manages voter-registration efforts in the area for the Hillary Clinton campaign, has deleted the website for her legal practice after being stung in James O'Keefe's latest investigative video.
Gupana was the unwitting star of filmmaker O'Keefe's Project Veritas video, released Thursday, that showed her appearing to conspire to violate electioneering laws by telling people who are not licensed to register voters to do whatever they could "get away with."
Gupana's firm website, gupanalaw.com, is no longer active, as of Friday.
Gupana risks being disbarred for her actions.
"Do whatever you can. Whatever you can get away with, just do it, until you get kicked out, like totally," Gupana told individuals that she believed to be Clinton campaign staff members and volunteers.
But to register voters in Nevada, one must be an official field registrar, as designated by a county clerk. Gupana appeared to know this, and told people to "get away with it" anyway, without a county clerk's designation.
Here's a screenshot of the Gupana Law Firm's website before it was deleted: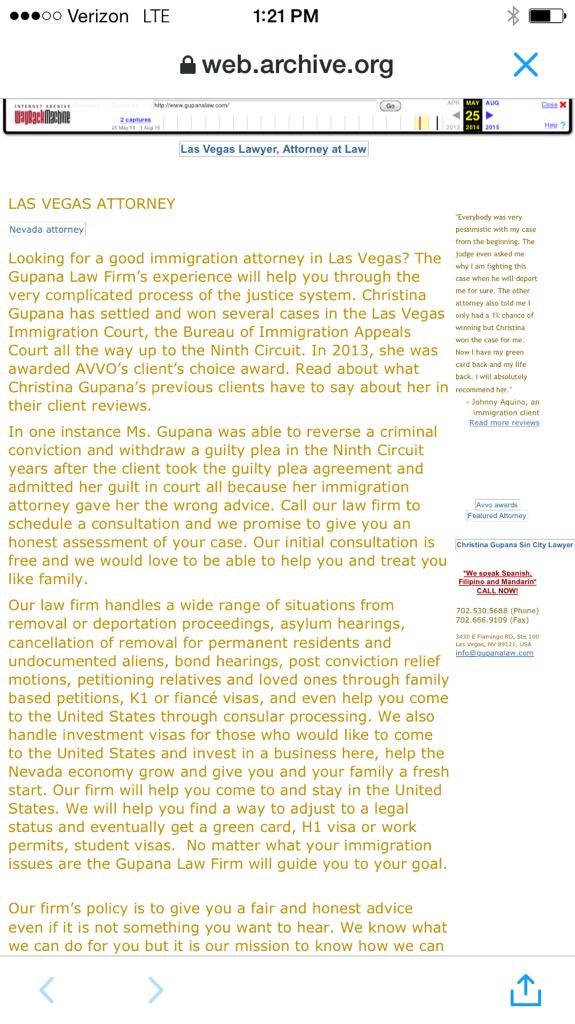 (@JamesOKeefeIII)