Republican presidential nominee Donald Trump continues to rise in the L.A. Times daily tracking poll, leading Hillary Clinton by 6.4 points.
Trump has 47.4 percent while Clinton only has 41 percent.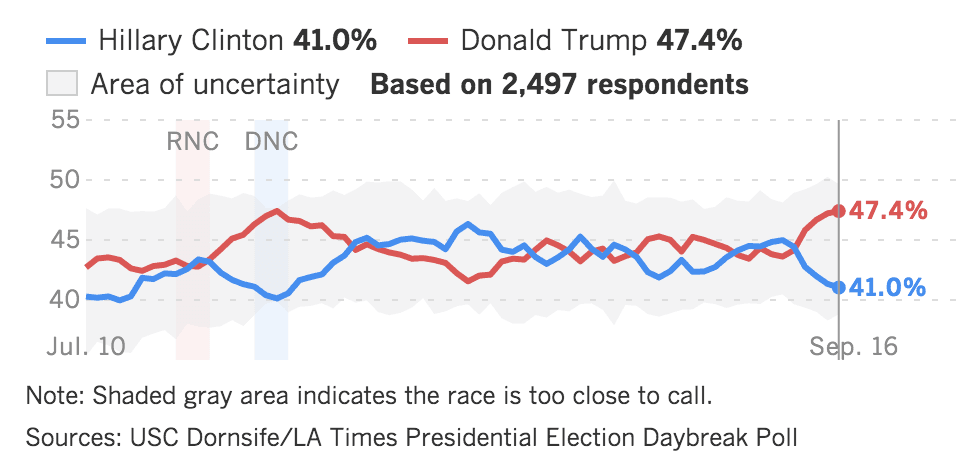 Trump has now matched his previous high in the tracking poll, when he experienced a polling bounce during the Republican National Convention in late July.
Clinton returned to the campaign trail after three days of rest prompted by her collapse in New York City after attending a 9/11 memorial. The campaign later revealed that she had pneumonia.
Trump has risen in the polls since Clinton's collapse, even in swing states like Florida and Ohio where she once held a comfortable lead.
The USC Dornsife/L.A. Times Poll asks roughly 3000 American citizens each day about the presidential race in order to reflect the political pulse of the country.