LEESBURG, Virginia — Republican presidential nominee Donald Trump addressed a packed after-midnight rally at the Loudon Fairgrounds early Monday morning, in a speech he dubbed the "Midnight Special."
The text was Trump's stump speech and closing argument — repealing Obamacare, "draining the swamp" of corruption, and building the "wall" — but the context was a room full of thousands of people, and many hundreds more outside, standing in the 45-degree cold for hours to hear his address.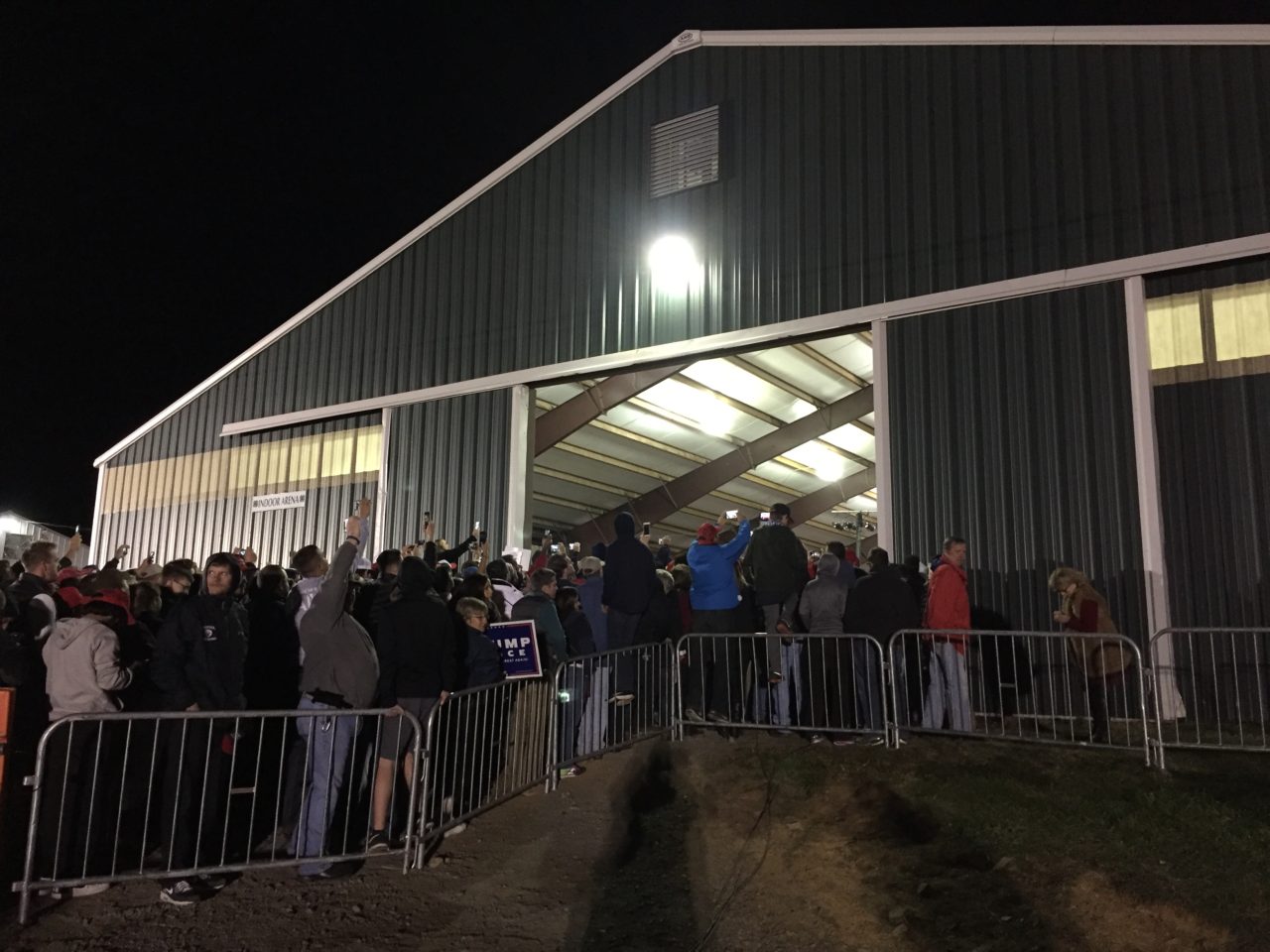 Jennifer Krolick of Ashburn, Virginia carried her five-and-a-half year old son, Decker, on her shoulders. The young Trump fan, who was out far past his bedtime, still had the strength to hoist his Trump sign above his head.
"This is the most important election of our lifetime," Krolick said. "The Constitution, everything this country was founded on.
"I have two kids going to come up — I'm trying to make this country great again. I fear for our democracy, and our republic, if Hillary Clinton is elected.
"She shoved corruption in the faces of the American people and dared us to react in this election."
Panoramic shot of #Leesburg #Virginia rally for #Trump at 12:30 a.m. Packed, overflowing, thousands after midnight pic.twitter.com/n554NAf2ge

— Joel B. Pollak (@joelpollak) November 7, 2016
The rally had originally been scheduled for 9:30 p.m., and was packed long before that, but Trump ran late as he packed four earlier campaign rallies into an ambitious Sunday schedule, including rallies in Iowa, Minnesota, Michigan and Pennsylvania.
As the traveling press arrived at Dulles International Airport, it was unclear, from afar, whether anyone would have stayed three hours overtime to hear Trump — especially on a school night, the night before a busy work week.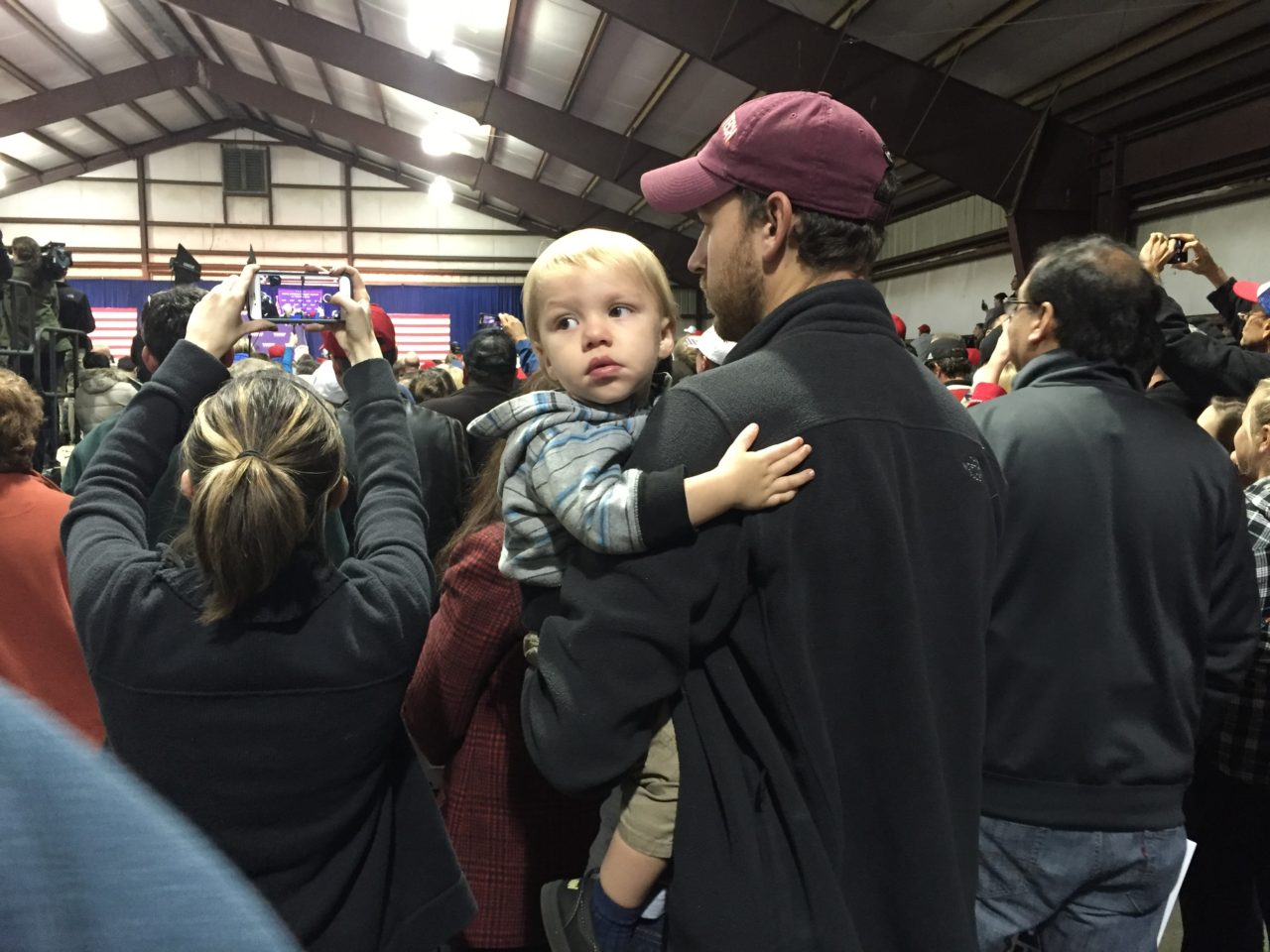 Yet the hall was completely full, with supporters jostling to be near the front — and a large overflow outside.
One of those on the barricades in the overflow section was Brianna Baker, 16, of Purcellville, Virgina, who insisted on coming to the rally with her mother. They had been at the fairgrounds since 7:00 p.m.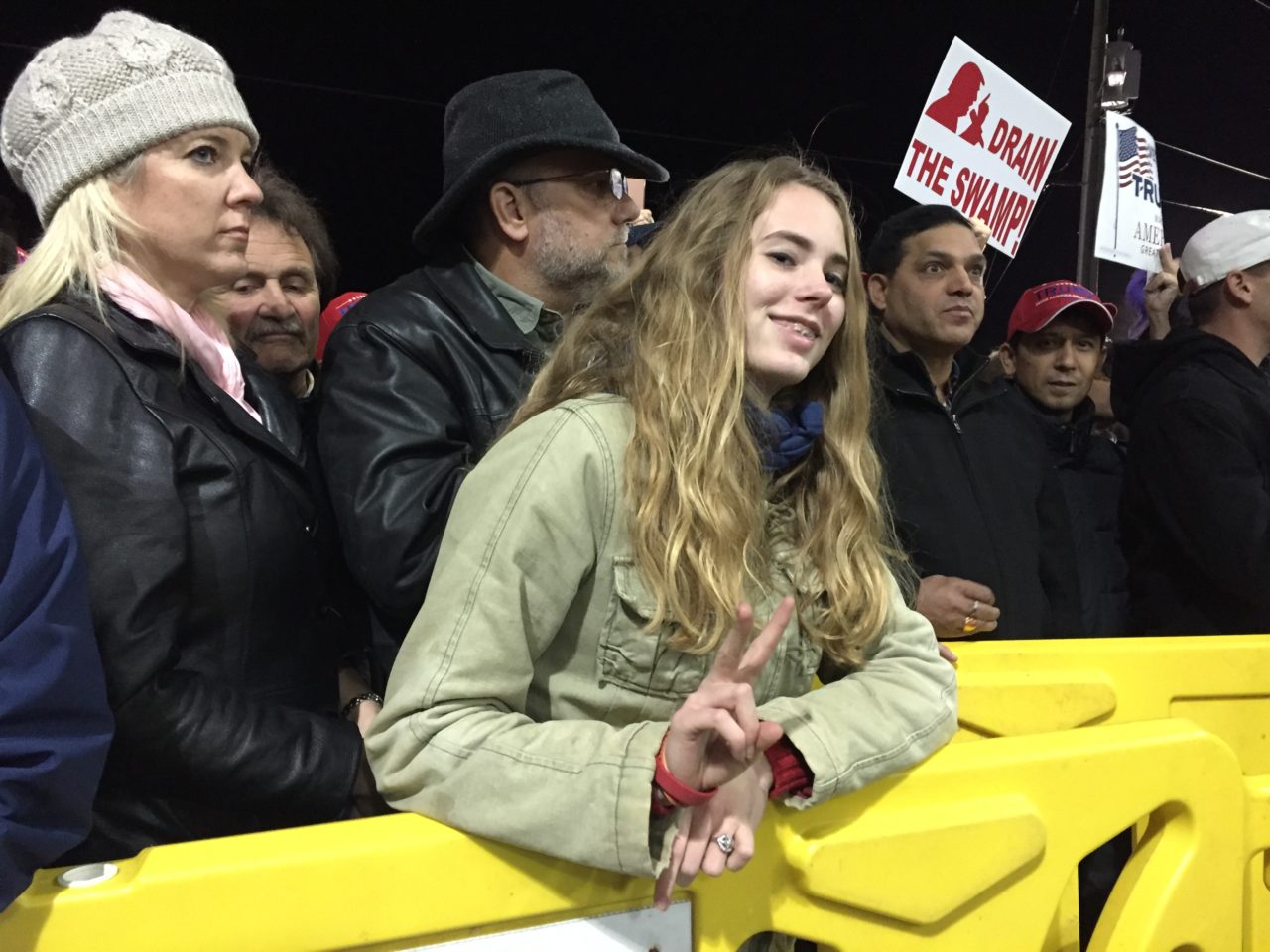 "I've just seen Trump on TV. All my friends are Democrats, and they're bashing on Trump. I would like to see him in person to know what he's all about," she said. (Moments later police allowed her into the main hall, with a few others.)
Randall Watson, a retired Navy veteran from Loudon, Virginia, stayed up late with his family to see Trump, gently encouraging his young daughter, who had endured the wait. "You're a trooper," he told her.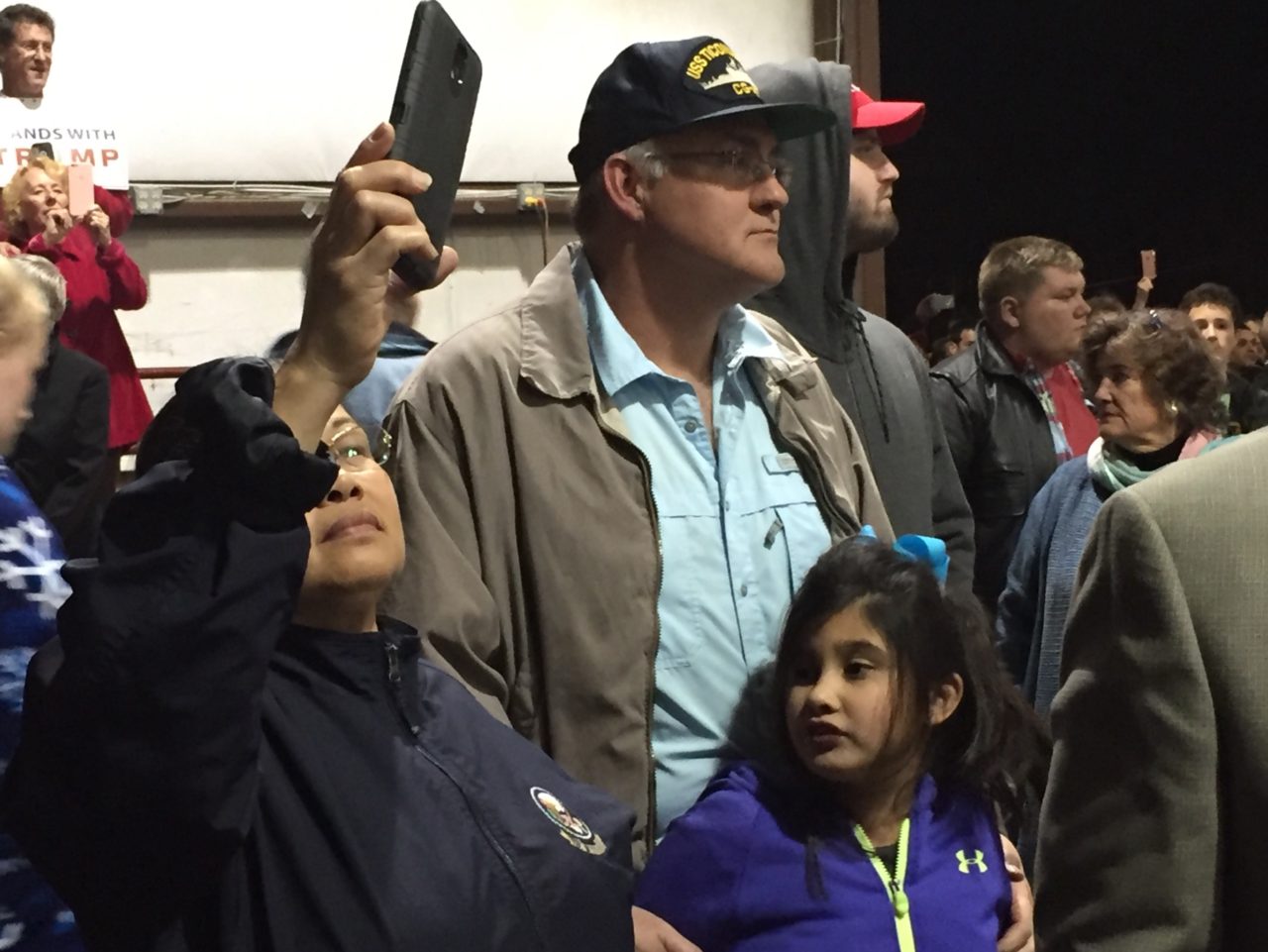 He told Breitbart News that he was determined not to see the Clintons returned to the White House.
"I was a steward in the Clinton White House," he said. "Hillary Clinton is not a nice person at all. She made everybody feel uncomfortable."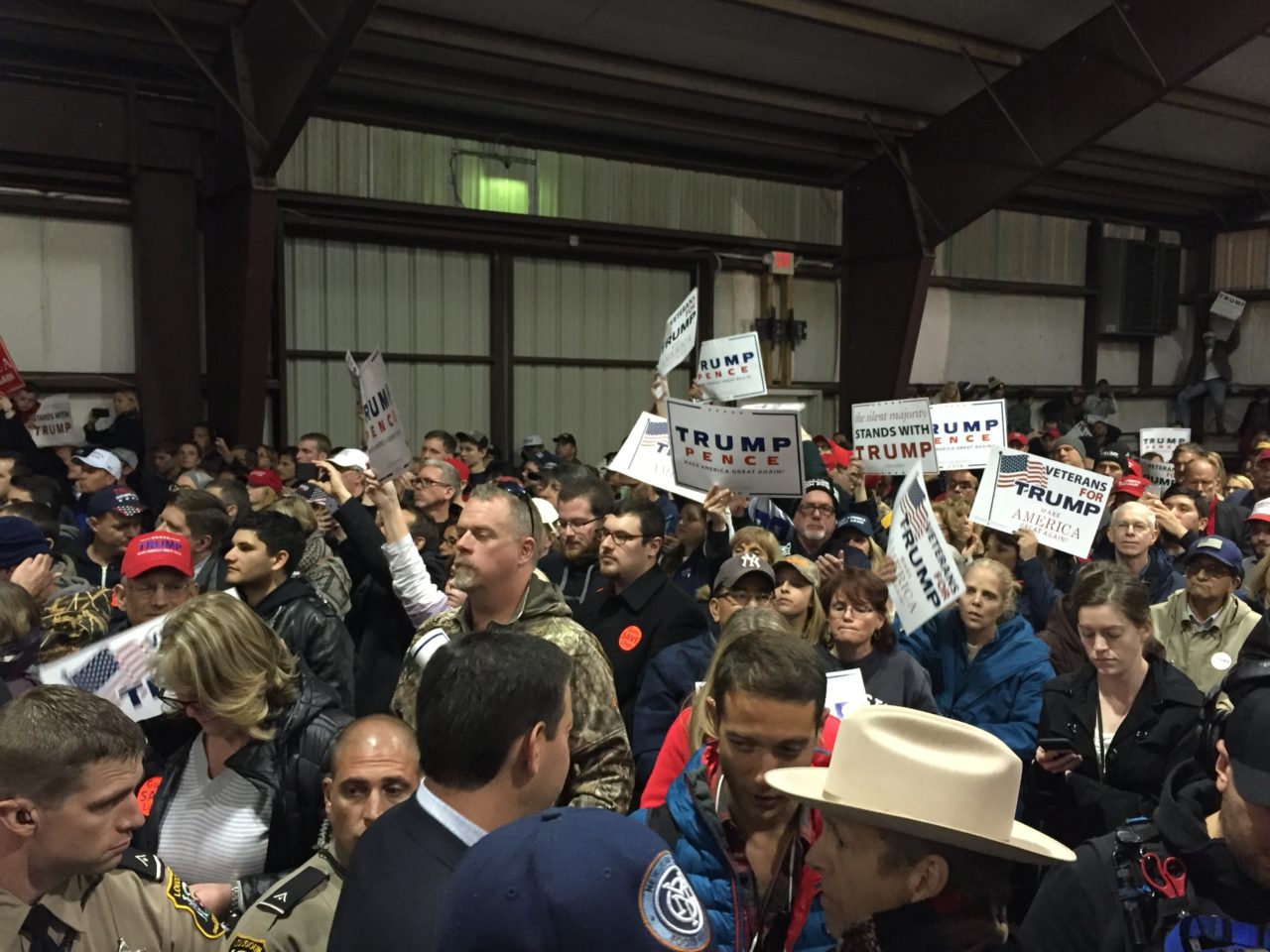 Trump praised the strength of the audience — and even had a rare word of praise for the media, who had trailed him throughout the day. He joked that their cameras were "sagging" from the effort.
"We're going to make America strong again — like the people that are here at one o' clock in the morning — strong people," he said.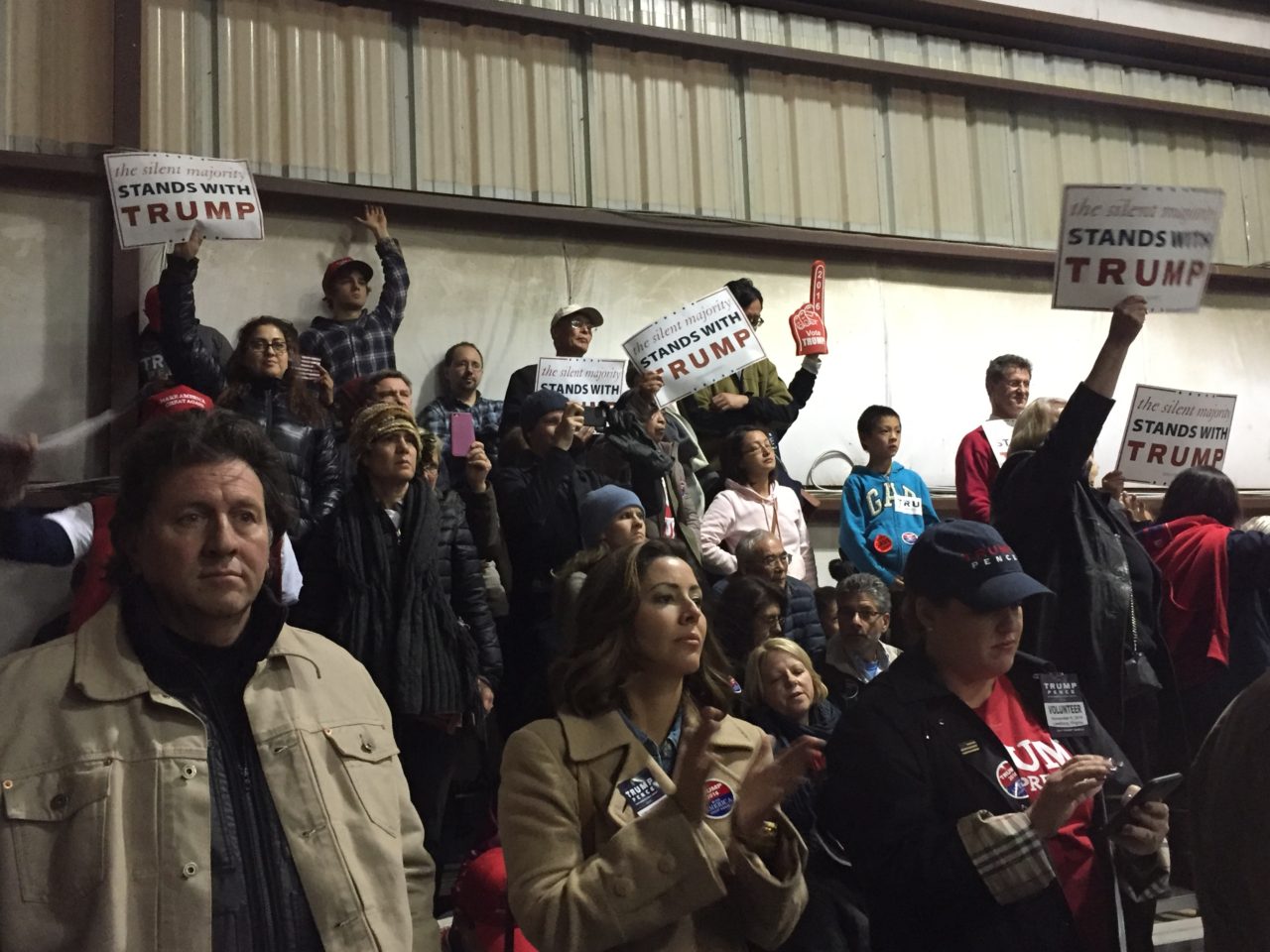 Trump also emphasized the importance of religious liberty in the election, among other constitutional rights.
He concluded: "We are one day away from the change you've been waiting for your entire life," he said, modifying the tagline from the "two days" he had used just hours earlier that evening in Pennsylvania.
Prior to Trump, Rev. Jerry Falwell, Jr., president of Liberty University, had addressed the audience.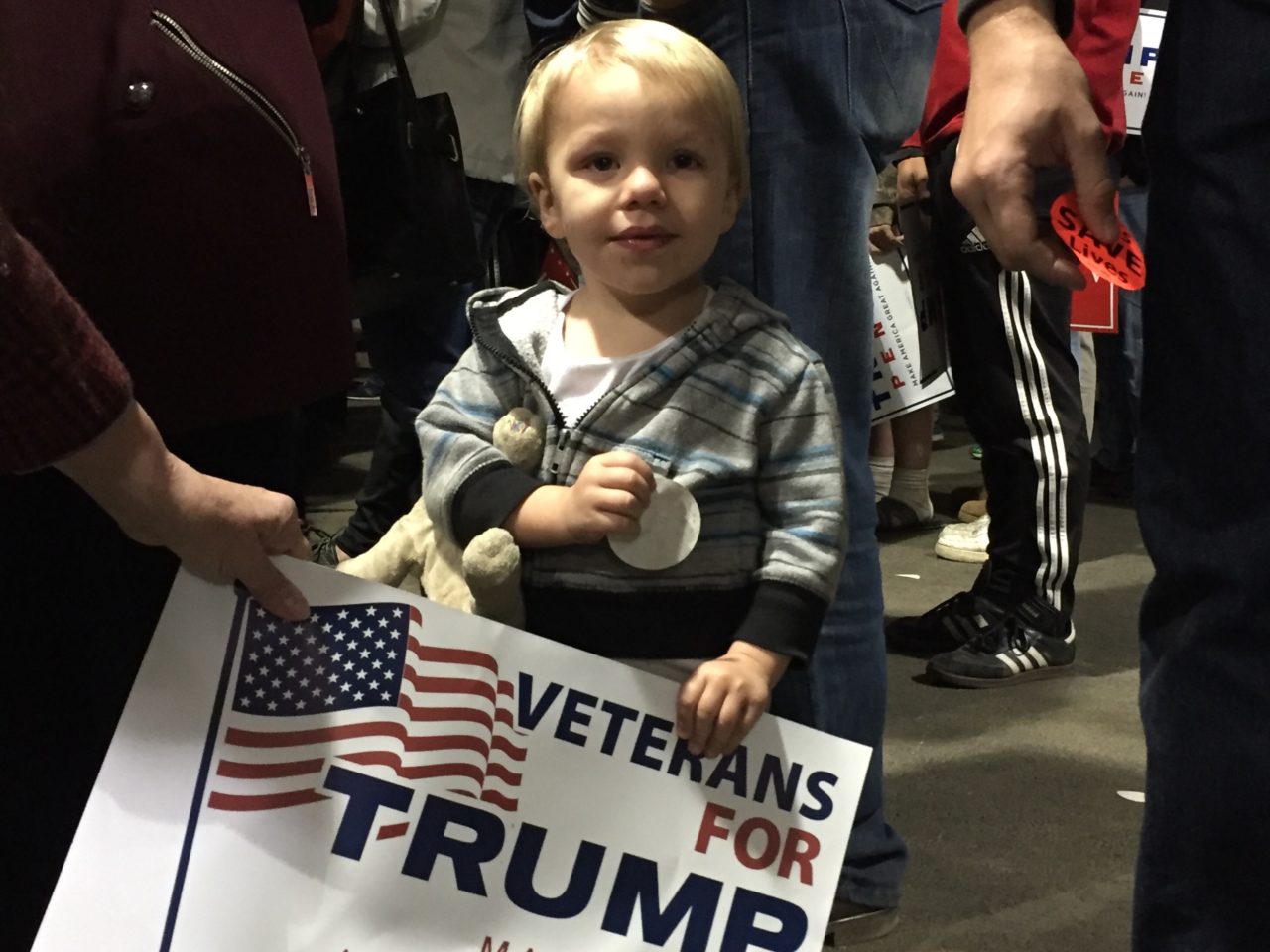 "At stake in this election are our right to life, our religious liberties, the Second Amendment, and even the existence of the state of Israel," he said.
"I've heard it said that the Trump campaign has become a movement. Well, I think it's more than a movement. I think it's become a peaceful revolution," he said, to cheers.
Falwell praised the Republiacn Party platform as "the best platform, the most conservative platform we've had in years."
And he warned: "If we lose the Supreme Court, everything else is a moot point."
Virginia has 13 electoral votes. It was once a solidly conservative state, then became a swing state, before moving more definitively into the Democratic column in 2008 and 2012.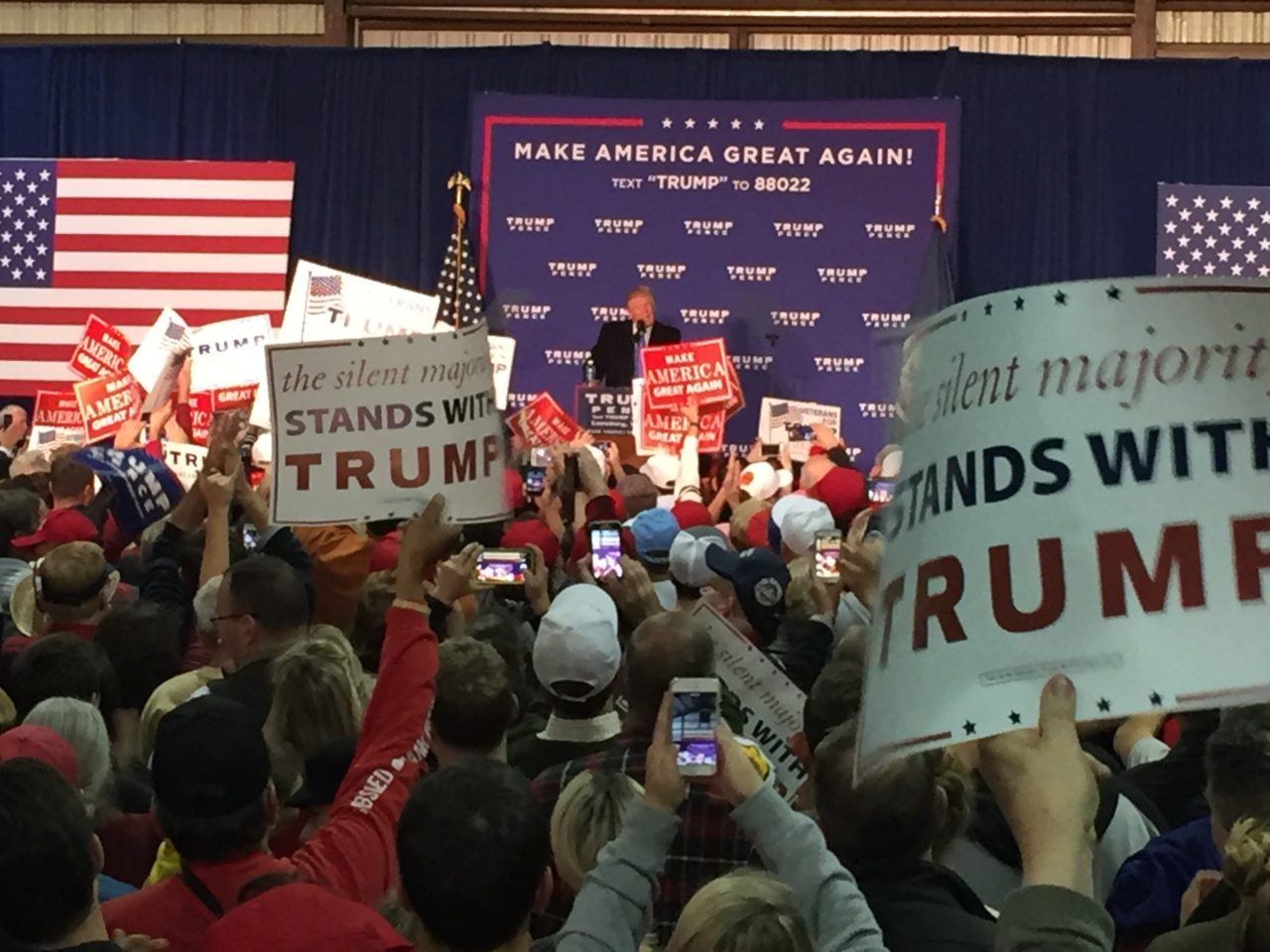 Its political shift has accompanied population growth in Northern Virginia, where many federal government employees — who typically vote Democratic — have lately made their homes, alongside thriving tech startups.
Hillary Clinton had earlier decided not to air campaign advertisements in Virginia, since she presumed she would win there. But polls have been tightening, with one poll even showing Trump leading Clinton by three points in the state.
So Clinton poured resources into Virginia again — and Trump is looking to make the most of the rare opportunity.
Joel B. Pollak is Senior Editor-at-Large at Breitbart News. His new book, See No Evil: 19 Hard Truths the Left Can't Handle, is available from Regnery through Amazon. Follow him on Twitter at @joelpollak.