First lady Melania Trump stopped at Joint Base Elmendorf-Richardson in Anchorage, Alaska to visit children in a pre-school during a refueling stop on her trip back to Washington, D.C. on Friday.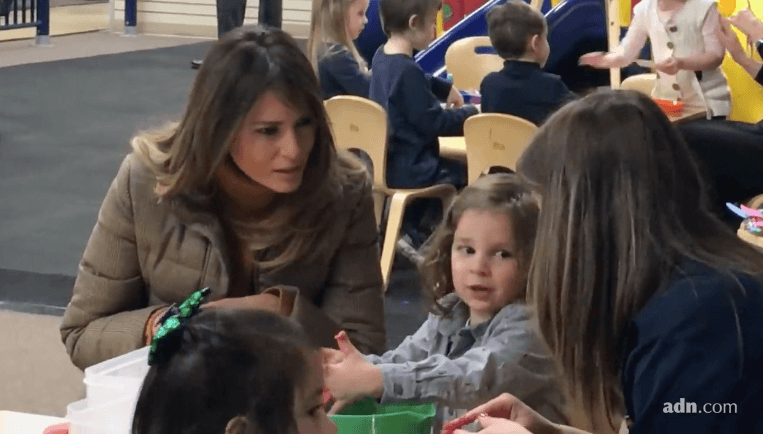 The Alaska Dispatch News reported:
A security-screened crowd packed into Arctic Oasis Community Center, which serves the base as a family gym, indoor playground, hair salon, arcade and more. Trump arrived with a traveling team that included step son-in-law Jared Kushner on an Air Force jet from Beijing on their way back to Washington, D.C., after touring Asia with President Donald Trump.

The first lady spent less than an hour at a preplanned event to celebrate families of active-duty members that included arts and crafts, stories and games. It occurred on the observed holiday for Veterans Day, which falls on Saturday this year.

People held their phones over their heads and crushed up against barricades to document the moment. Some were trying for good shots of their children, handpicked to show the first lady activities including making rainbows in jars and creating decorative fish from plastic jewels, CDs and glitter.
The first lady's visit was to highlight educational opportunities at the base in preschool, child care, and after-school programs.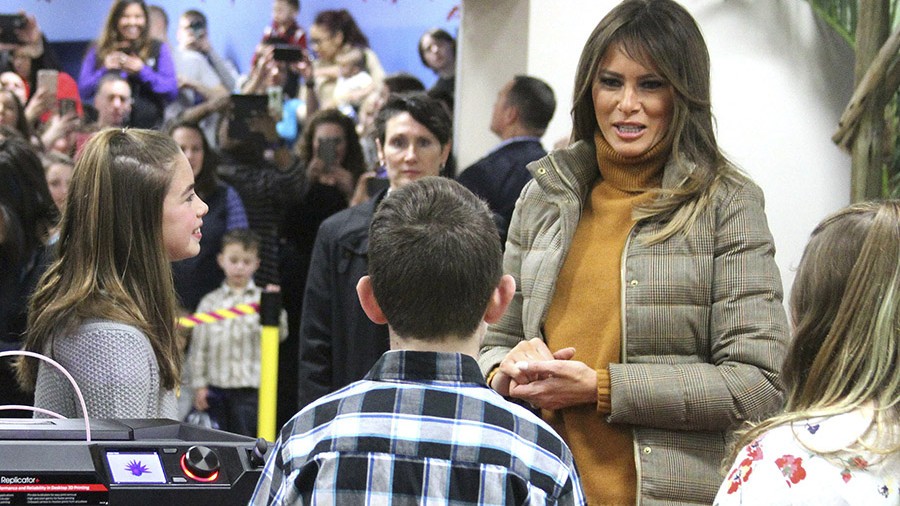 "And to literally honor our military families," Tammy De Benedetto, head of JBER child and youth services, said.
Air Force Master Sgt. David Jennings brought his wife, Lindsay, and their two daughters, Abigail and Annabelle, to see Trump, the Associated Press reported.
"A great family memory here," Jennings said.
"What a genuine lady," De Benedetto said. "Very humble."
"With every child, with every student, with every staff – she interacted," De Benedetto said. "Just a wonderful lady."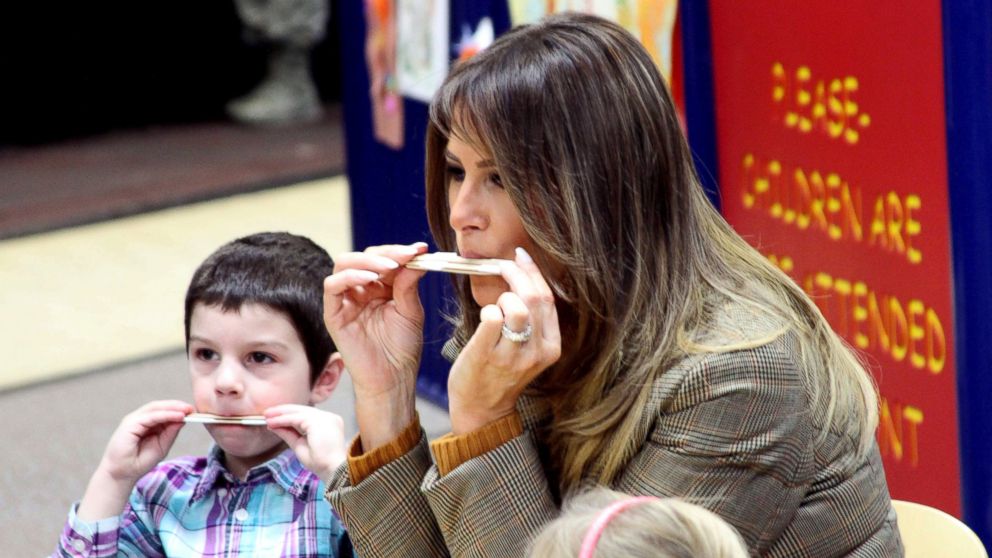 The base is home to 14,000 soldiers, airmen, and civilian contractors and 15,000 family members.