DONNA, Texas — The police chief for the Donna school district that has a long history of alleged corruption is now on the receiving end of a lawsuit, accusing him of fabricating cases against political rivals.
On Tuesday, Donna Independent School District Board Member Ernesto Lugo filed a federal lawsuit against school Police Chief Roy Padilla for using his position in law enforcement to carry out personal vendettas.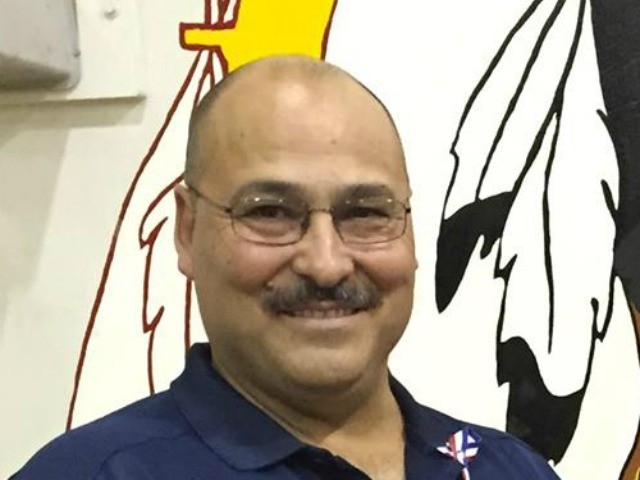 Breitbart Texas has reported extensively on the cloud of corruption that has overtaken Donna ISD, which has already costed taxpayers millions in lawsuits as well as questionable hires and unexplained salaries that are much higher than other districts in Texas. The questionable actions by school officials included the hiring of a convicted felon as the school attorney to the tune of a $300,000 retainer and a fee of $250 per hour. Other notable incidents include a trip to Las Vegas by board member Tomasa "Tammy" Ramos to see Democratic Candidate Hillary Clinton speak and was married during the trip.
The corrupt activities carried out by school officials began in 2014 when new members, led by Alfred Sandoval, took control of the board. Ernesto Lugo and former Donna ISD Superintendent Jesus Rene Reyna had been two of the most outspoken individuals against the corrupt activities by the school board. By January 2016, two school board members who were part of Sandoval's group had pleaded guilty to federal charges in connection with the extortion of bribes from school contractors. 
Being on the wrong side of the board led to Padilla recording a series of conversations with Lugo and Reyna in an effort to fabricate evidence against them. As Breitbart Texas previously reported, Padilla personally oversaw the investigation that was a vendetta against two of the men who had previously fired him from his job and may have been preparing to fire him again. Even though Padilla had Reyna and Lugo arrested, the case was thrown out after a grand jury issued a no-bill ruling.
According to the lawsuit filed in federal court against Padilla, he "conspired to have Plaintiff Ernesto Lugo falsely arrested, without probable cause, and falsely imprisoned Plaintiff in order to extract revenge for Defendant Padilla's termination … The Defendant's actions were under the color of law."
Padilla is the brother of Jose A. Padilla, a former commander with the Hidalgo County Sheriff's Office, who is serving a 38-month prison sentence for taking money from a leader of Mexico's Gulf Cartel.
Donna ISD Lawsuit by ildefonso ortiz on Scribd