The Witcher 3, the massive open-world RPG from developer CD Projekt Red, has sold four million copies in the two weeks since it was released.
"I'd also like to take this opportunity to thank the four million gamers worldwide who bought The Witcher 3: Wild Hunt in the first two weeks from launch," studio co-founder Marcin Iwiński wrote in an open letter on the developer's website. "Four million RPG fans spending their hard-earned money on our game is a sign that we did something right, and you can be sure that we'll harness all that positive energy and make the upcoming expansions worthy of the grand adventure that you're telling us Wild Hunt already is!"
In October of 2013 CD Projekt Red released an infographic with various details about The Witcher franchise, including the fact that the total sales for all previous games in the series had reached six million copies. The news that The Witcher 3 has already sold four million copies in less than a month after its release puts it on pace to eclipse the combined sales of the entire franchise up to this point.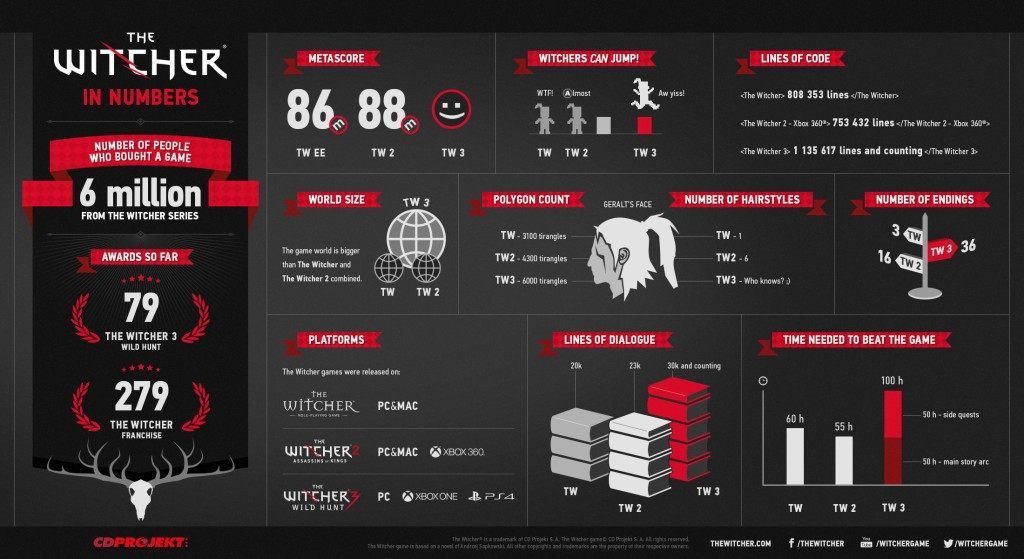 The Witcher 3 has received near universal acclaim since its release to go along with the game's impressive sales, despite numerous attempts by Internet pundits to bash the lack of ethnic diversity of the game's characters. Defenders of the game have pointed out that CD Projekt Red is a Polish developer whose game is a reflection of their country's culture and that calls for diversifying the ethnicities of the game's cast are attempts to homogenize cultural representation in the gaming industry to fit American progressive sensibilities.
Breitbart News's own review of The Witcher 3 is forthcoming… just as soon as I exhaust the hundreds of hours of gameplay it provides.
Follow Noah Dulis on Twitter @Marshal_Dov.