Identitarian movement activists unveiled a large banner on Westminster Bridge Monday morning, their anti-Islamification message facing directly onto Britain's Houses of Parliament.
The banner, which read besides the movement's name and lambda symbol 'Defend London Stop Islamisation', is the latest in a string of Identitarian stunts across European cities, bringing attention to the anti-mass migration cause of the group.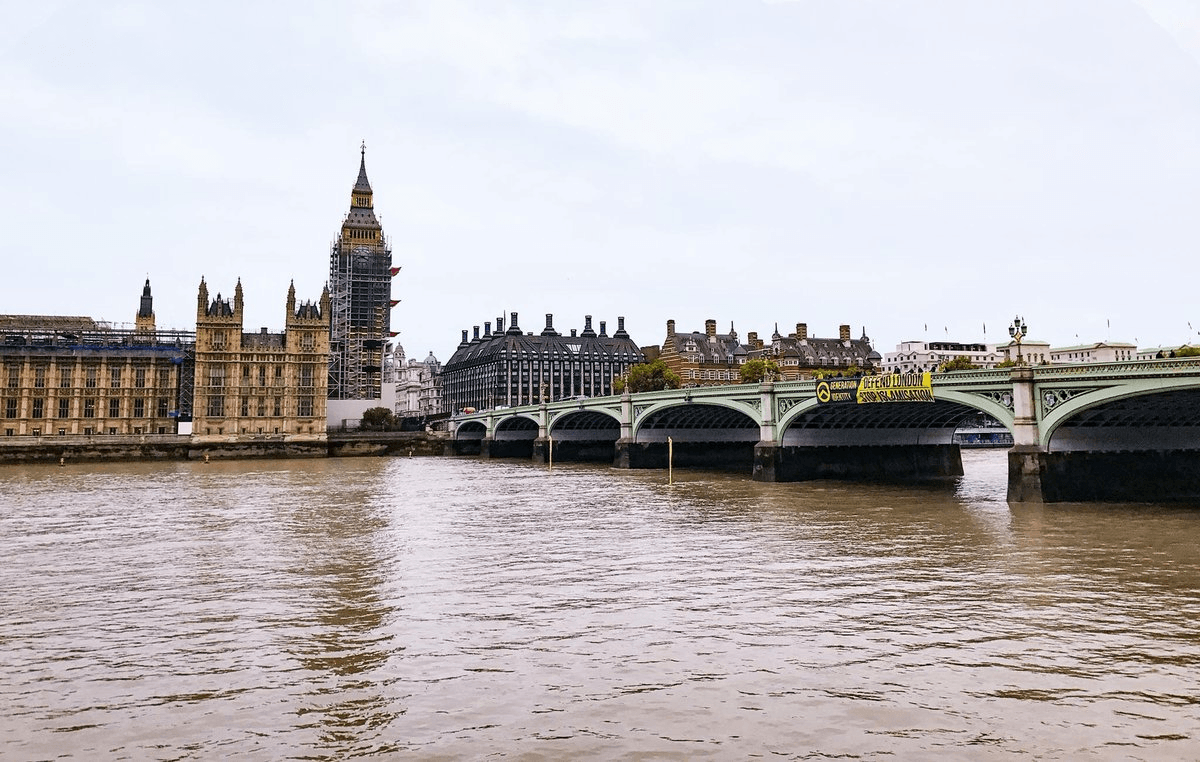 A statement posted to social media by the group immediately after the action explained the symbolism of the location for the stunt. The group said: "On 22 March 2017, a terrorist attack took place on Westminster Bridge. The Islamist inspired attack killed 5 people and injured more than 50.
"London Mayor, Sadiq Khan, believes that the threat of terror attacks are "part and parcel of living in a big city". On the contrary, we think that the source of islamisation lies in mass immigration, which must be stopped."
The London action follows a number of other high profile stunts, including banner and leaflet drops at European landmarks, giving care parcels to Hungarian border guards to thank them for their service, to even chartering a ship to man illegal immigration patrols in the Mediterranean.
Breitbart London reported in April after the group launched a protest on the roof of the world famous Imperial Theatre in Vienna, where they used ladders and climbing ropes to ascend to the top of the building and deploy a banner reading 'hypocrites'. The group also threw leaflets from the roof decrying the gang rape of European women by illegal migrants to the ground below.
Follow Oliver Lane on Facebook, Twitter: Follow @Oliver_Lane

or e-mail: olane[at]breitbart.com