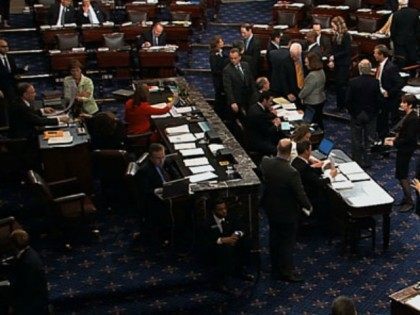 Senators have one more chance to block one of the president's signature initiatives with a procedural vote on Friday.
Featured Contributors
Big Government
In response to an anticipated ruling from the Supreme Court of the United States in Arizona State Legislature vs. Arizona Independent Redistricting Commission, which could very well strike down the creation of independent redistricting commissions in Arizona, California, Hawaii, Idaho, New Jersey and Washington State, two members of Congress from California, Repupblican Dana Rohrabacher of Costa Mesa and Democrat Alan Lowenthal of Long Beach, yesterday introduced H.R. 2501, the Citizens' Districts Preservation Act.