Editor's Note: Breitbart Texas traveled to the Mexican States of Tamaulipas and Coahuila to recruit citizen journalists willing to risk their lives and expose the cartels silencing their communities.  The writers would face certain death at the hands of the various cartels that operate in those areas including the Gulf Cartel and Los Zetas if a pseudonym were not used. Breitbart Texas' Cartel Chronicles are published in both English and in their original Spanish. This article was written by "M.A. Navarro" from Ciudad Victoria. 
CIUDAD VICTORIA, Tamaulipas — The ongoing civil war between two rival factions of the Los Zetas cartel has led to the criminal organization's targeting the relatives of opposition cartel members. The escalating violence has only helped to further spread terror among average citizens.
During one of the recent attacks by the Los Zetas faction known as Cartel Del Noreste, a toddler and a young girl were hit by gunfire. The toddler died in the gun battle. The faction known as Vieja Escuela Z/ Grupo Bravo, carried out two beheadings over the weekend in an apparent act of retaliation. They left the victim's bodies in a public place.
Vieja Escuela Z identified the victims as being the father and brother in law of a CDN commander known as Tiki Tiki through a message on social media. The message, signed by someone calling themselves Comandante Bravo, read "I respected families but you broke that rule".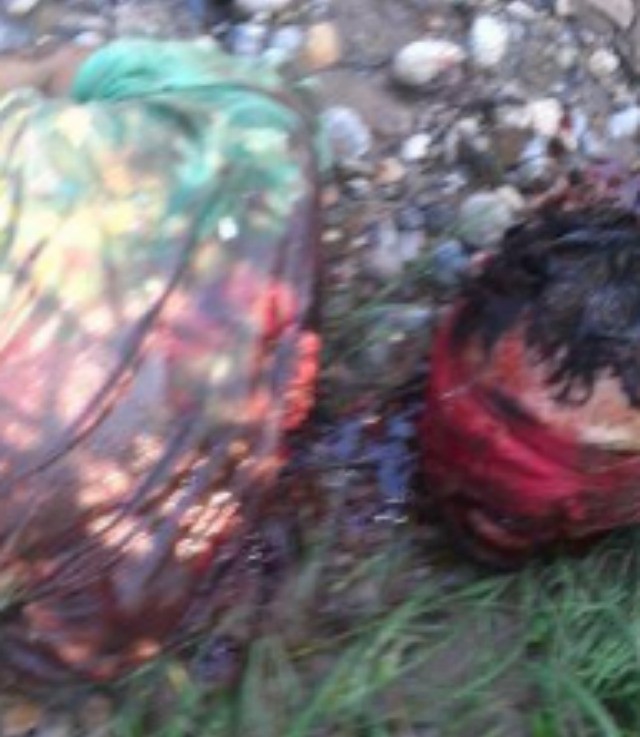 As Breitbart Texas previously reported, for more than seven months, the CDN and Vieja Escuela Z/ Grupo Bravo have been holding a fierce war for control of the city. The fighting has led to almost daily executions, beheadings, kidnappings, shootings, and other violent acts that have spread terror throughout the city.
The CDN stormed a used car business in Ciudad Victoria in an apparent response on Saturday. The cartel gunmen sprayed random gunfire, injuring four customers. The gunmen left a poster board signed by the CDN taking responsibility for the attack. Two other drive by executions took place throughout the city shortly after that without anyone taking credit for the crimes.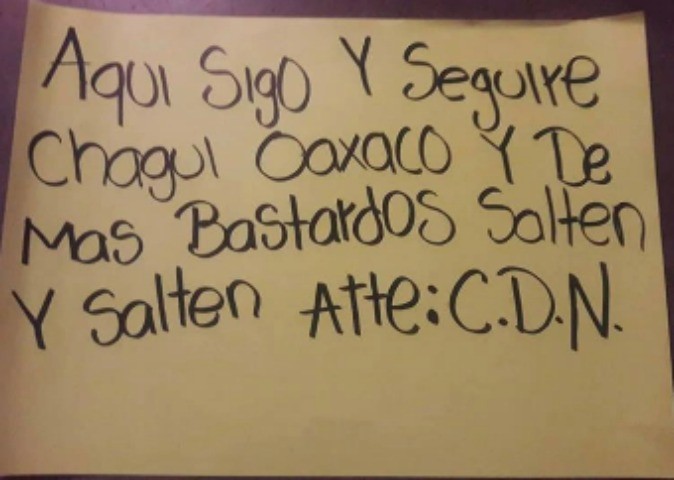 A new player announced his involvement earlier this week by hanging a banner outside of the city's stadium. The banner, signed by Comandante Gafe from the CDN, highlighted the individuals he would be targeting. Gafe also took credit for the recent execution of a Tamaulipas police officer in this city that was previously covered by Breitbart Texas.
Listed for execution were:
Juan Pablo "Oaxaco or Bravo 1" Perez Garcia
Rogelio "Roger or Rojio" Diaz Contreras
Victor Morado "El Chore" Diaz
Chagui