CIUDAD VICTORIA, Tamaulipas — The continuing cartel violence that has taken hold of this state took a disturbing twist when cartel gunmen added a Christmas flavor by leaving the body of one of their latest beheading victims next to a banner saying "Merry Christmas."
The recent murder took place when cartel gunmen stormed a house in the Esperanza neighborhood. The cartel gunmen shot a man five times with a 9mm handgun. The victim was murdered in front of his three children. After killing the man, the gunmen beheaded the victim and left a cartel banner with the message "Merry Christmas." The banner was signed by the Cartel Del Noreste Faction of the Los Zetas Cartel.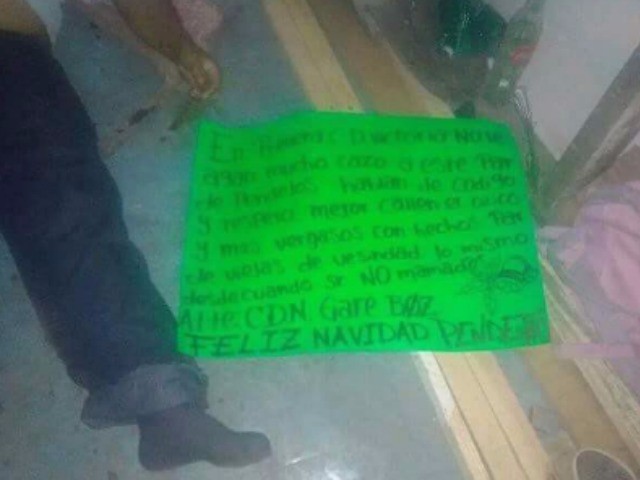 As Breitbart Texas has been reporting, two rival factions of the Los Zetas Cartel have been fighting for control of lucrative drug trafficking routes in the border states of Tamaulipas, Nuevo León and Coahuila. The faction calling themselves CDN has been at war with the factions Vieja Escuela Z and Grupo Bravo.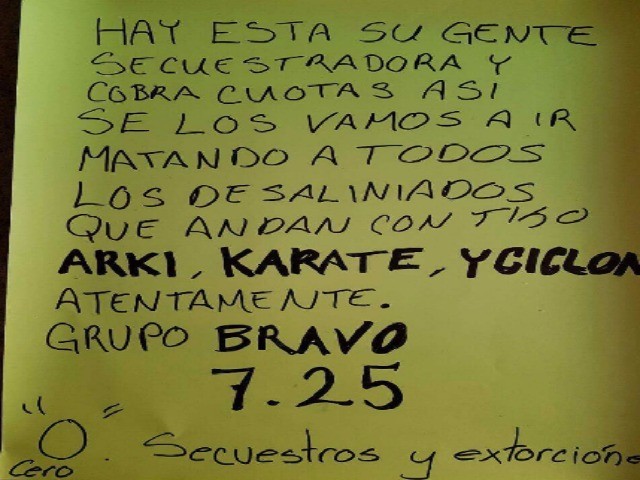 The fighting between the two rival factions have spread terror through this city as the number of kidnappings, executions and shootouts continue to climb every day.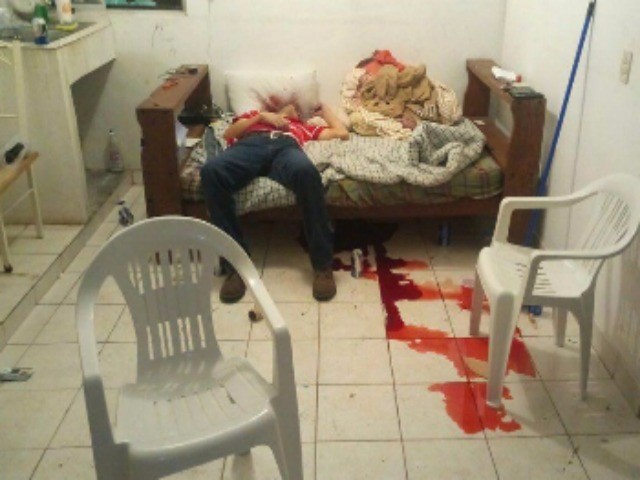 Editor's Note: Breitbart Texas traveled to the Mexican States of Tamaulipas, Coahuila and Nuevo León to recruit citizen journalists willing to risk their lives and expose the cartels silencing their communities.  The writers would face certain death at the hands of the various cartels that operate in those areas including the Gulf Cartel and Los Zetas if a pseudonym were not used. Breitbart Texas' Cartel Chronicles are published in both English and in their original Spanish. This article was written by "M.A. Navarro" from Ciudad Victoria, Tamaulipas.