A Mexican police dog from the border state of Coahuila earned attention on social media after it appears to smile in a photograph following the arrest of a street-level drug pusher.
The photograph came as part of a news release provided to Breitbart Texas by the Coahuila government. Agent Channel, a yellow lab drug-sniffing dog assigned to the special police unit Fuerza Coahuila, stands next to his seized loot and suspect in a photograph.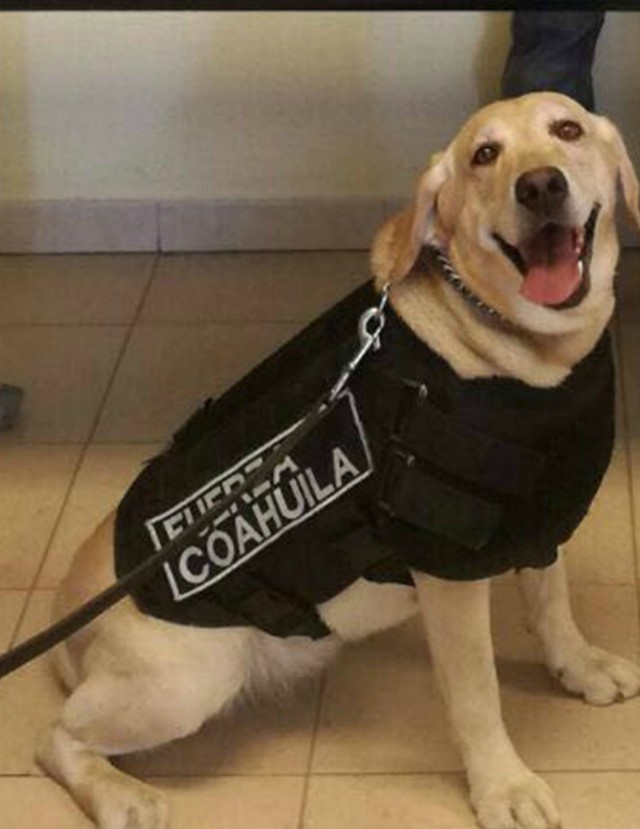 The photograph was taken after Channel led Fuerza Coahuila officers to the seizure of two bricks of marijuana and 50 baggies that were being used as part of a street-level drug distribution operation in the town of Matamoros, Coahuila. The bust occurred while officers were carrying out routine patrols. The police dog led the officers to 36-year-old "Raul".
The "smiling" dog appears to present a gentler image of Fuerza Coahuila. The specialized police unit is an evolution of Los GATES, a group that was created to take on Mexican drug cartels such as Los Zetas, a criminal organization that earned a reputation for its ruthlessness.
Ildefonso Ortiz is an award-winning journalist with Breitbart Texas. He co-founded the Cartel Chronicles project with Brandon Darby and Stephen K. Bannon.  You can follow him on Twitter and on Facebook.
Brandon Darby is managing director and editor-in-chief of Breitbart Texas. He co-founded the Cartel Chronicles project with Ildefonso Ortiz and Stephen K. Bannon. Follow him on Twitter and Facebook. He can be contacted at bdarby@breitbart.com.