Rap star The Game apparently has a thin skin when it comes to criticism.
Michelle Malkin, the fiery conservative commentator and force behind Twitchy.com, dared to critique the rap star's new album cover which features religious symbols laced with gang imagery.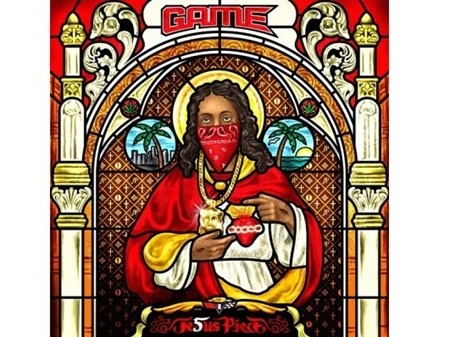 For that thought crime, The Game used his Twitter account to call for a boycott of both her and Fox News. Then, things got ugly. The rapper called Malkin a bitch and his fans followed his lead.
@michellemalkin Hahahahaha you stupid bitch! I hope you get the hands.

Mutha Fucka Jones (@ThinkDean) December 14, 2012

@thegame can you please get someone to 40 glock @michellemalkin ? She has no idea what she is talking about!– 

Omar Garibay (@Omargaribay8) December 14, 2012

@michellemalkin I would fuck the shit out of you. You look like you can take some hard dick