Labour's shadow chancellor John McDonnell met with Shaker Aamer, Moazzam Begg and other former Guantanamo Bay detainees outside the U.S. Embassy in London today to mark the 14th anniversary of detention centre opening.
Those at the event, organised by the London Guantanamo campaign and promoted by Islamist outfit CAGE, called for the detention centre to be closed. A banner read "End Guantanamo torture now!"
President Obama has persistently promised to close the prison, but has failed thus far with less that a year of his presidency remaining. Mr. Aamer recently described the president as a "brave" and "strong" man.
Along with Mr. Begg and Mr. Aamer were the so-called Tipton three; Ruhal Ahmed, Asif Iqbal and Shafiq Rasul.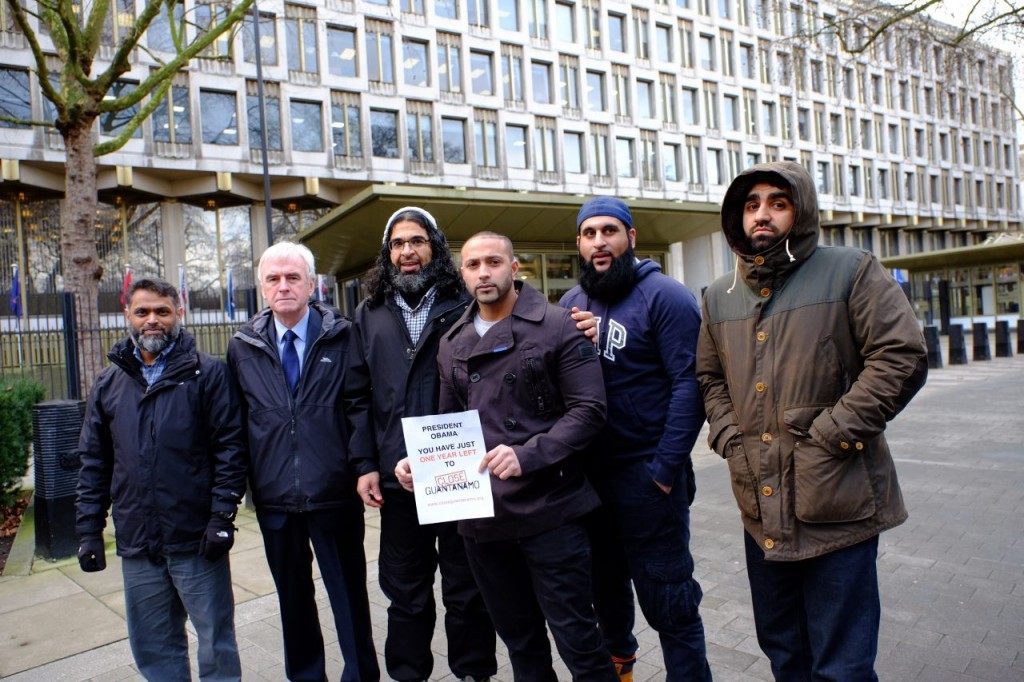 Although none of the former inmates in attendance have been found guilty in a court of terrorist activity, between them they have been charged many times.
The shadow chancellor has a long history of apologising for and even venerating violent terrorism. As does his boss, Labour leader Jeremy Corbyn, who has described Hezbollah and Hamas as "friends".
Speaking in 2003 at an event remembering the death of the IRA hunger striker Bobby Sands, Mr. McDonnell said that, "the peace we have now is due to the action of the IRA", and that, "It was the bombs and bullets and sacrifice made by the likes of Bobby Sands that brought Britain to the negotiating table.
He has since apologised for the comments.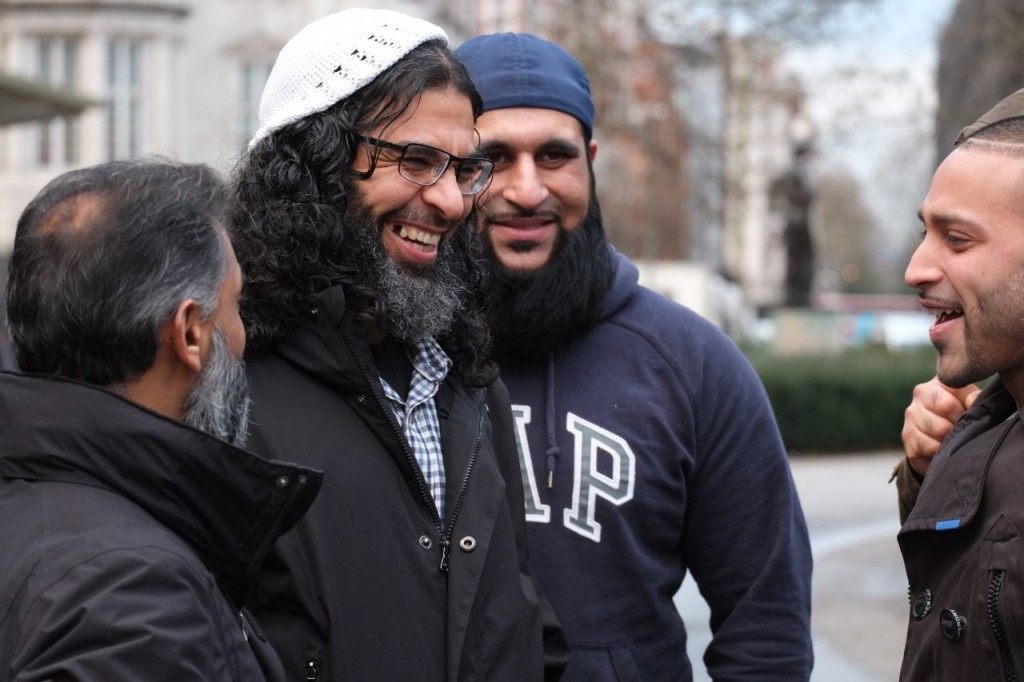 Mr. Begg, for one, signed a confession stating that he was an Al Qaeda recruiter when in Guantanimo and his organisation, CAGE, has described ISIS beheader Jihadi John as a "beautiful young man".
At a talk attended by Breitbart London in November last year he called for an Islamic caliphate, noting:
"Europe has strived despite hundreds of years of war between all the various nations and races that exists on this tiny continent… they've got it… they've got a European Union. Why the hell can't we have one in the Muslim world? It was all united anyway.
"If you look at the maps they've all been divided by [inaudible] rulers that have carved up the Muslim world. So they should be united and if that unity comes under the name 'Khilafah' (caliphate) that's exactly what we should be struggling for".