A small English town has built a 36ft wooden figure of Donald Trump holding the severed head of presidential rival Hillary Clinton to be burnt on Bonfire Night as part of Britain's centuries-old tradition.
The 36-foot steel framed and wood-clad figure shows Mr. Trump gesticulating as if articulating a point, while cradling the disembodied head of Democrat Presidential hopeful Clinton in his off-hand.
Mr. Trump is seen sporting American flag socks and a tie, as well as cotton boxer shorts emblazoned with a recurring stereotypical Mexican male motif. The Daily Telegraph reports Mr. Trump was selected by the bonfire committee of the Kentish town of Edenbridge in South-East England as a means to poke fun at the globally renowned figure — a tradition they have been keeping up with high profile individuals for decades.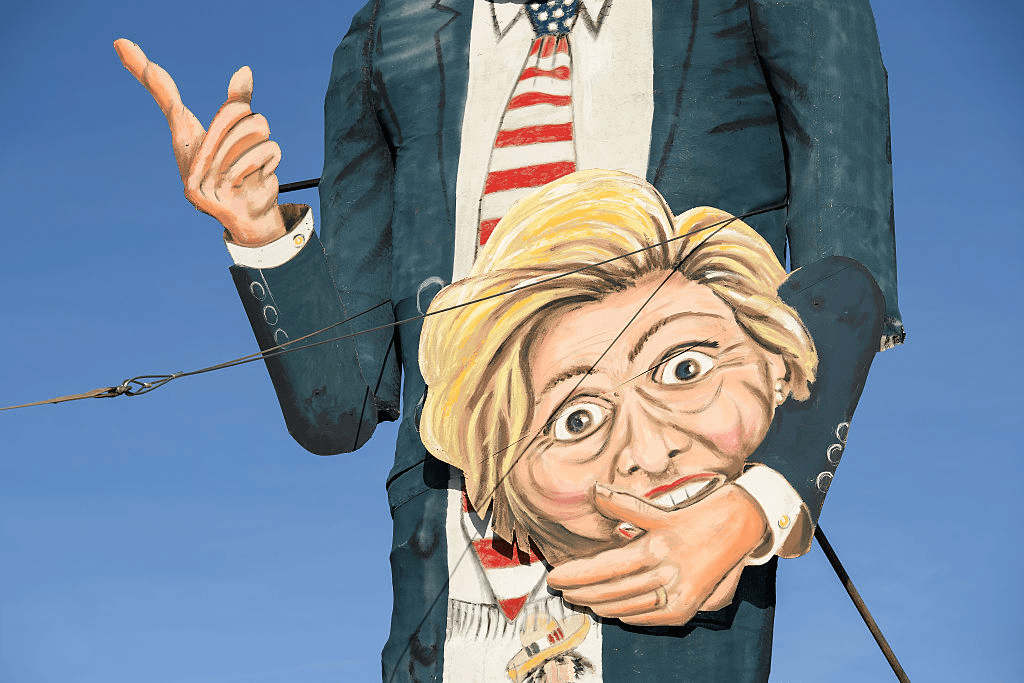 The effigy will be packed with fireworks and combustible materials before being ceremonially burnt alongside a figure of Guy Fawkes on Saturday night for the pleasure of thousands of spectators.
Speaking out on behalf of the local bonfire committee which organises the event every year and builds the models, Jeni Fox explained Mr. Trump was picked by a ballot of locals. She said: "We were spoilt for choice in terms of potential contenders with a shortlist of around 10 potential runners but the people's choice stole the vote.
"We are literally helping Trump to live out his own catchphrase 'burn it down' by exploding the 11m effigy as the opening act for our fireworks display. It only seemed fair that Hillary Clinton took some of the limelight, and we are sure the presidential candidates will be pleased to see they are both featured."
Guy Fawkes Night is the annual commemoration on November 5th of the failed Gunpowder Plot in 1605 to assassinate the British monarch, King James the first. Brits celebrated the failed plot by lighting bonfires, and the day was turned into a public holiday. The tradition of building bonfires and burning Guys — effigies of the ill-fated gunpowder plotter who was executed for his troubles – has continued since.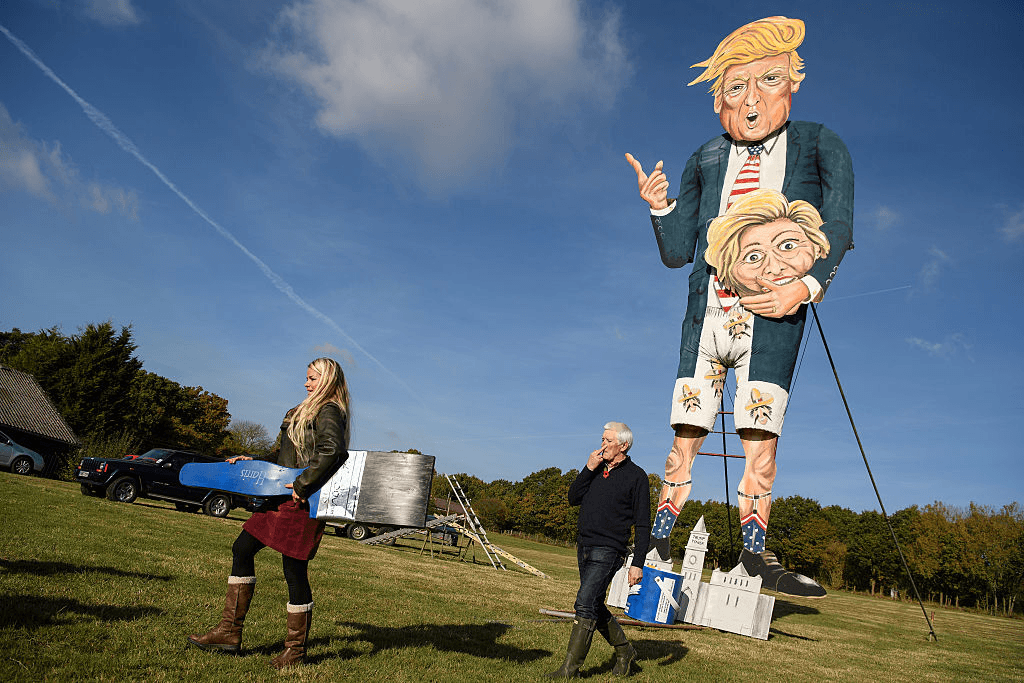 While Edenbridge has one bonfire committee, some towns such as Lewes in Sussex have dozens of groups creating competing models to be burnt on November 5th. Other towns like Ottery St. Mary in Devon celebrate with processions of burning barrels through the streets.
In the dubious honour of being blown up by the townsfolk of Edenbridge on Bonfire night, Mr. Trump joins others including uncompromising right-wing British journalist Katie Hopkins, and football manager Sepp Blatter.