WESTMINSTER, London — The UK Independence Party (UKIP) launched their General Election manifesto Thursday, promising to be tough on radical Islamism and security against the backdrop of the Manchester terror attack.
Party leader Paul Nuttall announced UKIP would reverse Conservative government cuts to the UK armed forces and emergency services, promising 20,000 extra police, 20,000 more troops, 7,000 new prison officers, and 4,000 new border guards.
The manifesto also proposed abolishing the House of Lords and using the chamber for a new English Parliament, and slashing the total number of politicians eligible to sit in the legislature from 1475 to 700 to ensure a "small government".
The party pledged to scrap the BBC's licence fee and abolish VAT on energy bills.
Additionally, they stood by their pledge to slash foreign aid from 0.7 per cent to 0.2 per cent of GDP — in line with the U.S. — and pump the £11 billion saved into the NHS and social care.
Security, integration, and Islamisation took centre stage, but on Brexit, Mr. Nuttall described UKIP as the nation's "insurance policy". The manifesto lays out six key "Brexit tests", which they say will guarantee the nation gets "what it voted for".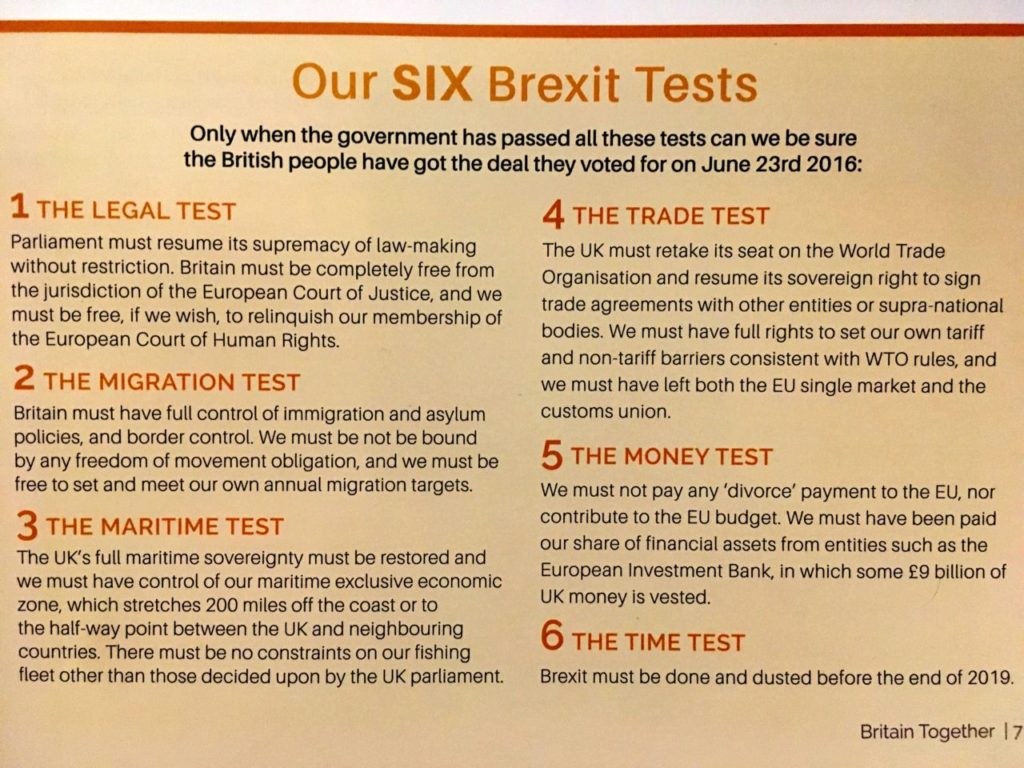 Last month, the party laid out its "integration agenda", promising to ban Sharia courts and the Islamic face veil, to derision in the mainstream media. On Thursday, Mr. Nuttall said he "stood by" the policies and claimed the country was facing an "integration emergency".
The manifesto launch was postponed due to the terrorist attack in Manchester, a point highlighted by the minute silence which followed the event.
Mr. Nuttall accused other parties of political correctness and "cowardice" in their failure to name the "cancer" of "Islamic extremism" that was behind such attacks.
"Expressing sympathy with those killed in Manchester is important, but it is not enough to light candles or signal our upset on social media", he said, insisting "action is required on multiple fronts".
"When you are a leader of a political party, you have a duty to set out how you will protect the people of your country from a threat to their entire way of life," he added.
UKIP says it will push for "balanced" net migration of zero, as well as promising to deport extremists, strip returning jihadists of citizenship, and fight the "Islamisation" of schools and female genital mutilation (FGM).
They also announced a "compatibility test" for migrants entering the UK, promising to not allow in those who were anti-Western and did not accept gay and female rights.
A plan to ban Saudi Arabian funding of mosques, mentioned by Mr. Nuttall in past speeches, was not included in the manifesto, however, as they did not "have time" to research the issues before the snap election.
A reporter from Channel 4 News accused UKIP of "blatantly exploiting" the Manchester attack by holding their manifesto launch now and talking tough on terror and immigration. Another report said Mr. Nuttall's comments on candles could be insulting to those who had lit candles after that attack.
However, Mr. Nuttall insisted that "it is the duty of democratic politics to confront the most serious issues of our time, and a general election campaign is the most appropriate moment for those issues to be debated."
Suzanne Evans, the party's former deputy chairman who wrote the manifesto said that some of the blame for the Manchester attack lay with Prime Minister Theresa May.
She said Mrs. May talked tough on security, but her "record" as home secretary suggested otherwise. Mrs. May had made cuts to the border force during the migrant crisis, presided over record levels of immigration, and cut the security forces when the threat level was rising.