DES MOINES, Iowa — GOP presidential candidate Louisiana Gov. Bobby Jindal expressed outrage at GOP leadership in Washington, D.C. for not defunding Planned Parenthood.
"My frustration with the party is [when] you listen to our leader – when you listen to leader McConnell – he sounds like he's already given up on trying to defund Planned Parenthood," Jindal told Breitbart News when gathered by reporters after his speech to voters at an Iowa GOP event at the Iowa State Fairgrounds on Saturday.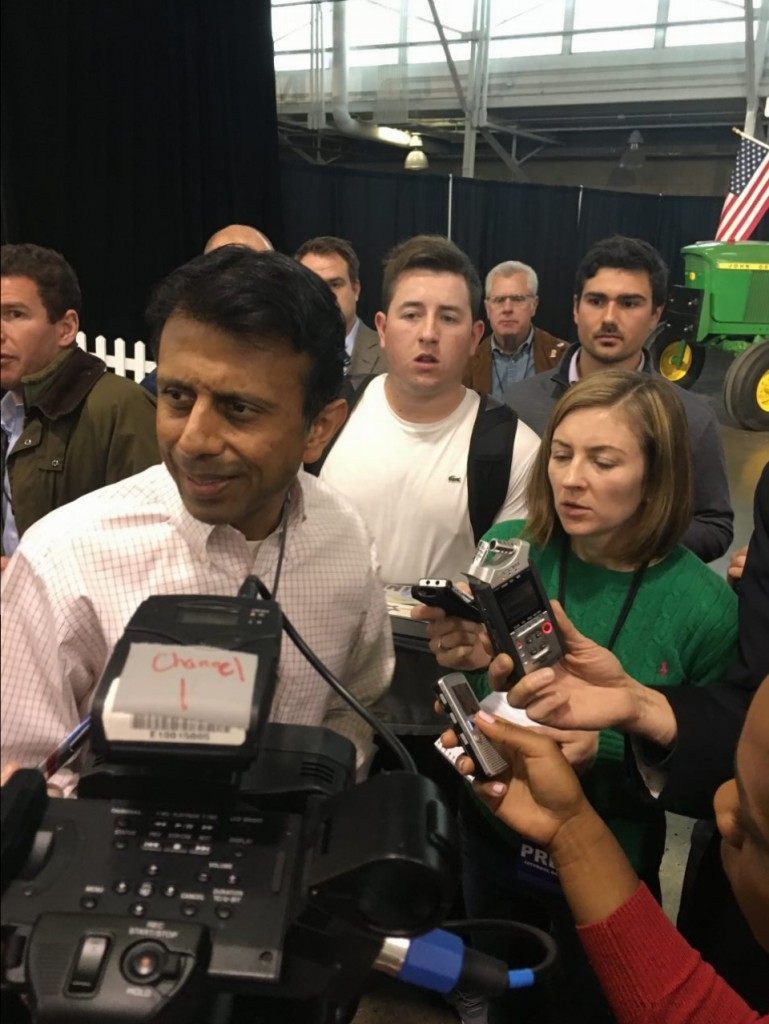 Breitbart News asked if Jindal, who spoke about defunding Planned Parenthood and fighting for innocent human life, had any opinion about Sen. Marco Rubio (R-FL) – who has missed the most votes out of any senator running for president – missing the vote to defund Planned Parenthood.
"The voters will decide between the different candidates, and certainly I haven't always agreed with all the votes he's taken when he's been there. I disagree with his position on amnesty for example," he answered. "Look, that's between the Senator and the voters. They'll decide what's relevant. They'll decide who they want to support."
As a Washington outsider, Jindal said he is more frustrated with leaders in Washington, D.C. who have the majority in the House and Senate, yet still haven't defunded Planned Parenthood.
I think that this is a serious fight. There's no reason they can't fight and win this battle. It seems like nothing has changed since we took the majority in the Senate and the House, we continue to lose. I want them to fight and win. At the very least, I'd like them to fight, but they're not doing that right now. I think the bigger issue is why in the world would the majority in both chambers wouldn't they pass a budget that doesn't fund Planned Parenthood and challenge the president to do the right thing.
Jindal's message to the Iowa voters from his speech reiterated his frustration.
"I'm actually angrier at the Republicans in D.C. than I am at the Democrats in D.C.," Jindal said. "At least the Democrats are honest…the Republicans say one thing, [but] they do another."