A photo of a Mississippi football player praying for his injured teammate has gained over 5,000 shares and 160 likes on Facebook.
Cathy Smith Green, a registered nurse, posted the picture of Daylen Jones on her Facebook page.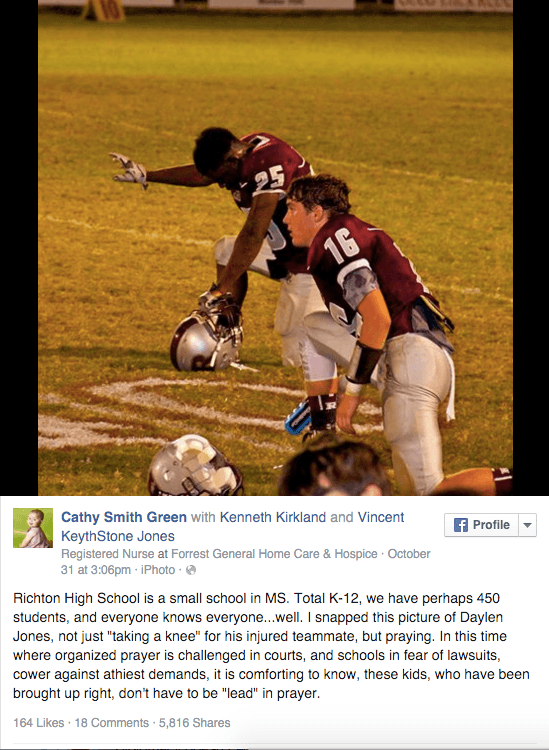 Jones, a sophomore, plays running back for Richton High School. The Mississippi town is home to 1,000 people and located 23 miles from Hattiesburg.
His teammate collapsed on the field but did not suffer long-term injuries.
Last weekend, an Arizona high school football player claimed referees ejected him from a football game because he praised God after a touchdown. He appealed the decision, which was overturned.
"I was just trying to thank my God for everything that he has given to me and for all of the power that he's given to me to play this sport because not everyone can do it," said Pedro Banda, a senior at Dysart High School. "I started to walk over to my sideline, and I kissed my hand and I pointed up to the sky and I didn't know I was penalized for it because I didn't see the flag."