Breitbart Texas traveled to the Mexican border cities of Reynosa and Matamoros to recruit citizen journalists willing to risk their lives and expose the cartels silencing their communities.  The writers would face certain death at the hands of the Gulf Cartel if a pseudonym were not used. Breitbart Texas' Cartel Chronicles are published in both English and in their original Spanish. This article was written by Reynosa's "AC Del Angel."
REYNOSA, Tamaulipas — The Mexican port city of Tampico Tamaulipas had violent days after an operation aimed at arresting the head of the Gulf Cartel in that city failed. A special task force from the Mexican Army with the support of Federal Police and Fuerza Tamaulipas (vetted state cops), tried to arrest the Gulf Cartel's plaza boss, according to sources with the Tamaulipas coordination group.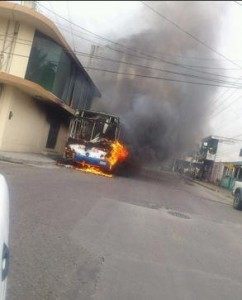 Around 10:40 a.m., the special task force arrived into a ranch located at kilometer 40 of Tampico-Ciudad Mante highway. The task force arrested four people who were trying to flee in a SUV. A shootout began between cartel gunmen and the Mexican military as the gunmen tried to stop the operation.
Gunmen, rushing to aid their comrades, blocked off several streets and paralyzed the city. The cartel hitmen burned public transport vehicles, cargo trucks, and private cars at the entrances to cities of Altamira, Tampico and Ciudad Madero.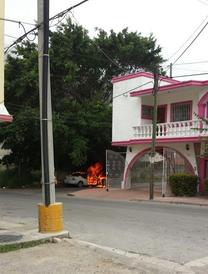 Federal Police and State Police provided support on roads to drive away criminals and to protect innocent people from the danger. Although chases and clashes occurred, there were no casualties reported.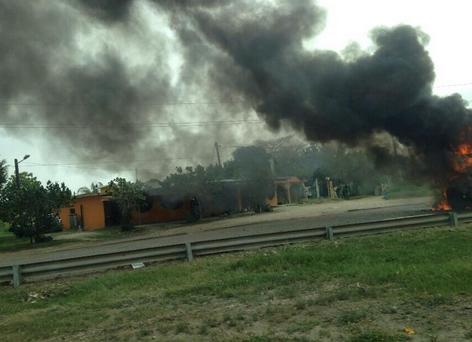 As Breitbart Texas previously reported, on Friday the 17th, a similar violent situation occurred in the border city of Reynosa after the arrest of "El Gafe", the top kingpin for the Gulf Cartel in that city. A commando force of 60 gunmen paralyzed the city with another series of flaming blockades and fierce shootouts in an effort to rescue the cartel boss.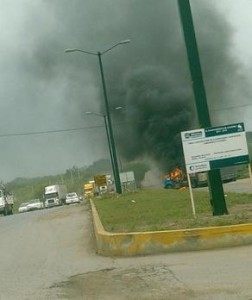 Citizen journalists in Tampico using social media reported the unofficial arrest of Jose Silvestre Haro Maya or Silvestre Haro Rodriguez "R1" or "Chive" with three others also arrested. They were taken to the Tampico airport where an armed forces plane waited for their immediate transfer to Mexico City. Just a day after the firefights brought the bustling port city to a halt, Mexico's National Security Commission would not confirm the arrest and unofficially stated that those arrested had been other cartel members.