Breitbart News has leapt to #12 in the world on Facebook, eclipsing other major news outlets such as CNN, the Washington Post, Yahoo!, and ABC News.
The industry-leading social media analytics firm NewsWhip reports that Breitbart has reached #7 for Facebook shares worldwide, with 2,999,148 in December alone.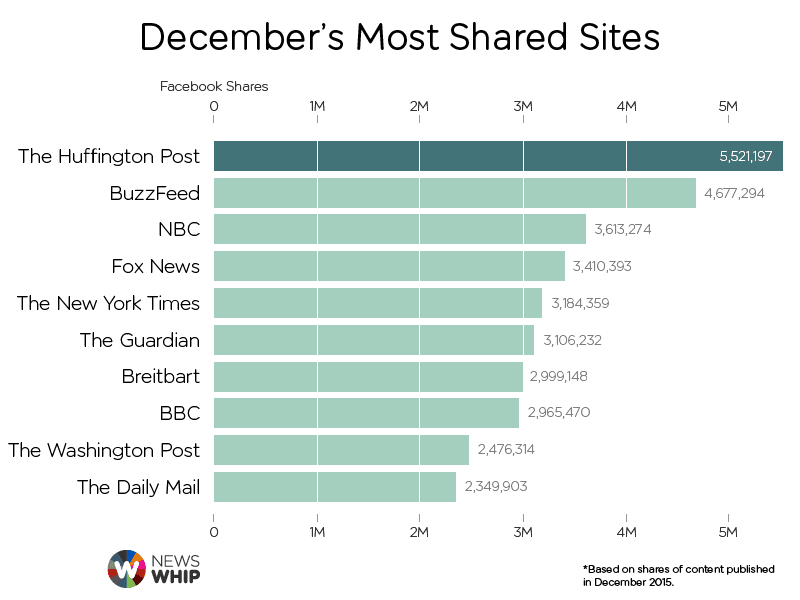 Breitbart also generated 3,435,951 Facebook comments, bringing the site up to #5 internationally, just behind Fox News and ahead of establishment media outlets' comment counts like the BBC, CNN, CBS News, and ESPN.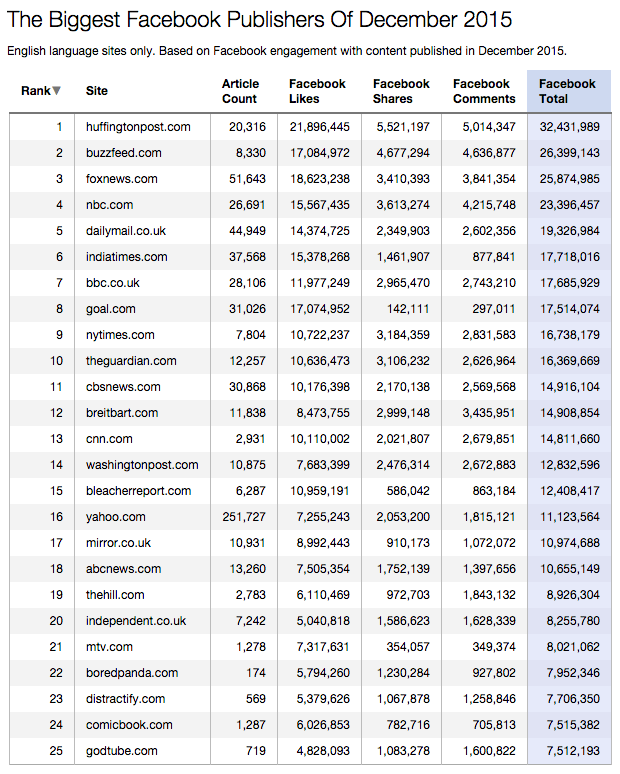 Breitbart was the 19th largest publisher on Facebook in the world as of July 2015 and continued to climb, reaching 14th by October and now 12th in December.
"These latest rankings are a testament to the strength and passion of the Breitbart community," said Breitbart News CEO and President Larry Solov.
"Breitbart News is a populist, grassroots-oriented site, so it's no surprise our content is resonating with so many people," added Breitbart News Editor in Chief Alex Marlow. "That said, I'm grateful to everyone who shares our work with family and friends on social media. It's the easiest way to support us and help us continue to grow."