The report about the New Black Panthers returning to the same Philadelphia polling place they were at in 2008 has been confirmed by Fox News with this video:
–
–
In 2008, the Black Panthers were filmed at this same Philadelphia polling location in full uniform and holding what looked like a baton. It was an obvious attempt at voter intimidation. Eric Holder's Justice Department would eventually drop the charges against the Panthers, in what many claimed was a slam-dunk case of voter intimidation.
Now that the Panthers know they can get away with this kind of behavior, why not return, right?
We're also being told that the Philadephia GOP is reporting that left-wing judges are tossing GOP poll watchers out of polling locations throughout the city:
–
Ward 32, Div 13
Ward 43, Div 14
Ward 56, Div 1
Ward 56, Div 22
Ward 32, Div 28
Ward 32, Div 28
Ward 12, Div 17
Ward 39, Div 1
Ward 24, Div 9
Ward 18, Div 25
Ward 43, Div 14
Ward 29, Div 18
Ward 65, Div 19
Ward 20, Div 1
Ward 6, Div 11 
–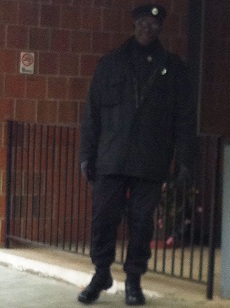 –
****Drudge Readers: Welcome to the Breitbart News Election Day Live Blog. The main site is here and we will be covering the news today the media won't.  You can refresh throughout the day and night for the latest updates.
Follow  John Nolte on Twitter @NolteNC