RIO BRAVO, Tamaulipas — An SUV with cartel gunmen fleeing from authorities crashed into this border city's mayor's office, setting off a short battle that caught bystanders by surprise.
The violence began when Mexican authorities were chasing a black SUV through the city and triggered various gun battles in the downtown area. Rio Bravo is immediately south of Donna, Texas.
A video recorded by citizen journalists revealed the moment when police officers stationed outside the mayor's office exchanged gunfire as some citizens can be seen running for cover.
The clash ended when a black SUV crashed into the government building and a leaked photograph from the scene shows authorities detaining one of the suspected gunmen.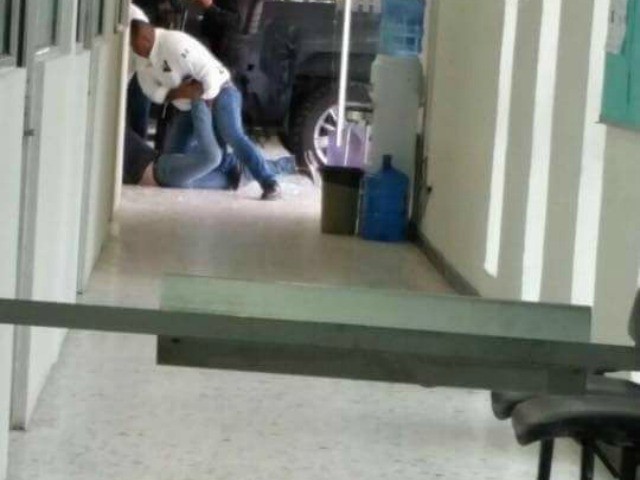 The gun battle in Rio Bravo comes days after cartel gunmen and the Mexican military skirmed in the city's south side, Breitbart Texas reported. In that video, a citizen journalist recorded the exchanges.
Editor's Note: Breitbart Texas traveled to the Mexican States of Tamaulipas, Coahuila, and Nuevo León to recruit citizen journalists willing to risk their lives and expose the cartels silencing their communities.  The writers would face certain death at the hands of the various cartels that operate in those areas including the Gulf Cartel and Los Zetas if a pseudonym were not used. Breitbart Texas' Cartel Chronicles are published in both English and in their original Spanish. This article was written by "A.C Del Angel" and "J.A. Espinoza" from Tamaulipas.