Over 500 migrants have been evacuated by French police from a migrant camp in a suburb of the northern French city of Dunkirk.
Many of the migrants in the camp ended up there after a similar makeshift camp in the area was burnt down in April. Police say they deployed around 200 officers who managed to detain close to 400 migrants who will now be housed in more permanent asylum centres, L'Express reports.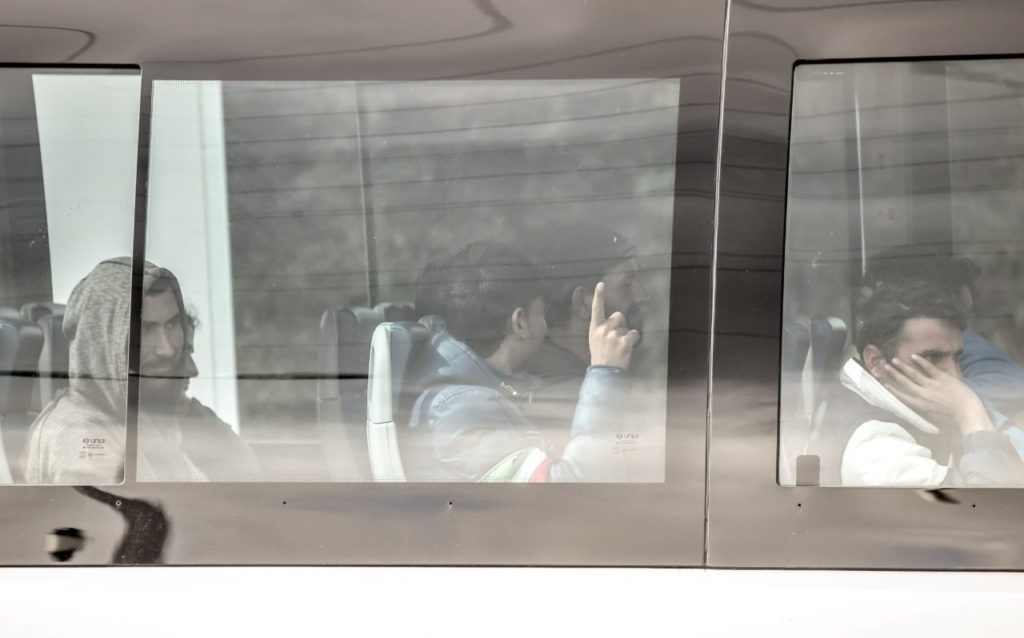 The operation, which lasted around eight hours, was not entirely without incident as the traffic on the nearby A16 motorway was disrupted as some migrants attempted to flee the police on foot. The evacuation follows another operation in Norrent-Fontes which saw the removal and rehousing of another 80 migrants on Monday.
Claire Millot of the pro-migrant association Salam said that the migrants were composed of individuals from Iraq, Sudan, Pakistan, and Iran and predicted that they would inevitably return. She said the conditions of the camp were horrendous with only four water faucets and no other sanitary services.
Thousands of migrants have moved north through France over the course of the migrant crisis, in an attempt to board lorries and trains headed across the English Channel to the United Kingdom. While many originally congregated at the so-called 'Jungle' camp near Calais, this has been repeatedly cleared by French authorities — causing many to disperse to other, smaller UK-facing ports such as Dunkirk.
Socialist party mayor of Grande-Synthe Damien Carême warned that diseases were becoming widespread in the camp due to lack of sanitary facilities and proper hygiene. "We can not leave them that way," Carême said adding: "Scabies are coming back, diseases are coming back."
Cases of scabies rising amongst migrants in Paris https://t.co/7rwqaQmt3E

— Breitbart London (@BreitbartLondon) June 15, 2017
Diseases like scabies have been a major problem in other makeshift camps in France including the camp at Porte De La Chapelle in Paris. NGOs working with migrants in Paris say they have recorded over 150 cases of the parasite which if left untreated can lead to various complications including "superinfections" which are highly resistant to traditional antibiotics.
Like in Grande-Synthe, the migrant camp in Paris was also evacuated by authorities, but the migrants returned to the area soon afterward.
Makeshift camps have appeared in smaller cities as well like in Reims where migrants have now begun to occupy space on the Red Cross campus of the University of Reims Champagne-Ardennes. As a result, the university has suspended all courses at the campus indefinitely citing security concerns.
Follow Chris Tomlinson on Twitter at @TomlinsonCJ or email at ctomlinson(at)breitbart.com