America Leads — a Super PAC supporting Gov. Chris Christie's (R-NJ) presidential campaign — was trolling fellow GOP presidential candidate Carly Fiorina's event in New Hampshire, attempting to get personal information from her supporters, according to a Breitbart source.
A Breitbart source snapped screen shots from an ad on Facebook posted by America Leads that asked people who were attending an event in New Hampshire with Fiorina to "check in," and once someone did click the "check in" button, personal information was requested.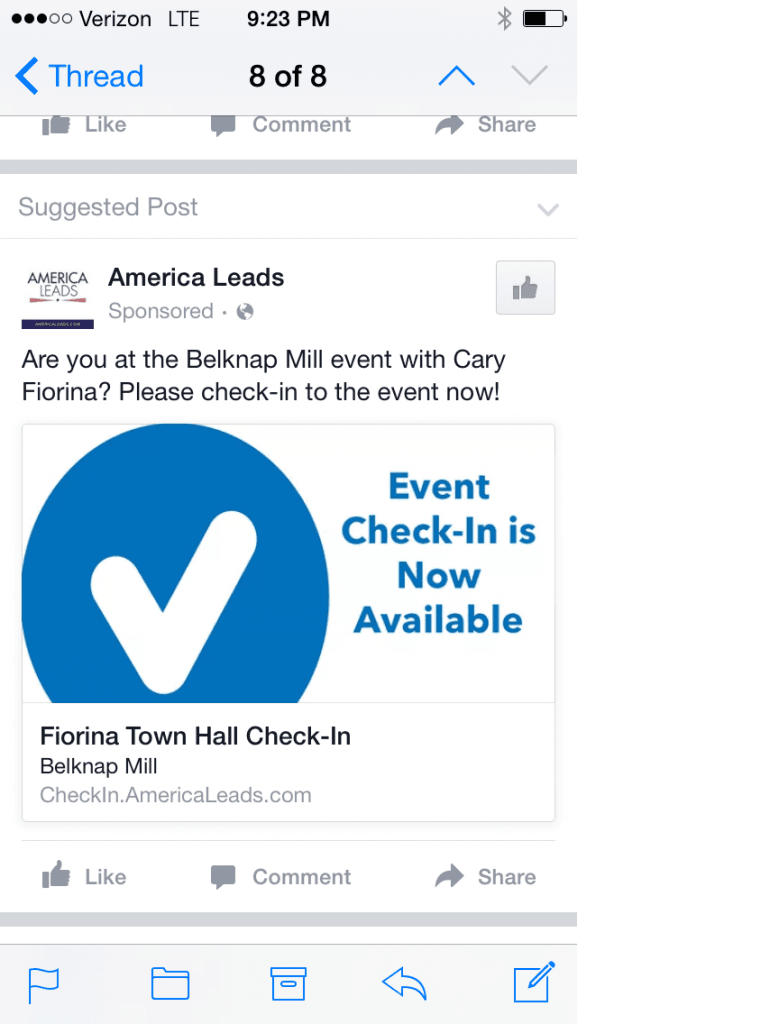 America Leads spokesperson Tucker Martin explained to Breitbart News that the Super PAC is running these advertisements as a form of marketing, so voters are able to learn more about Christie.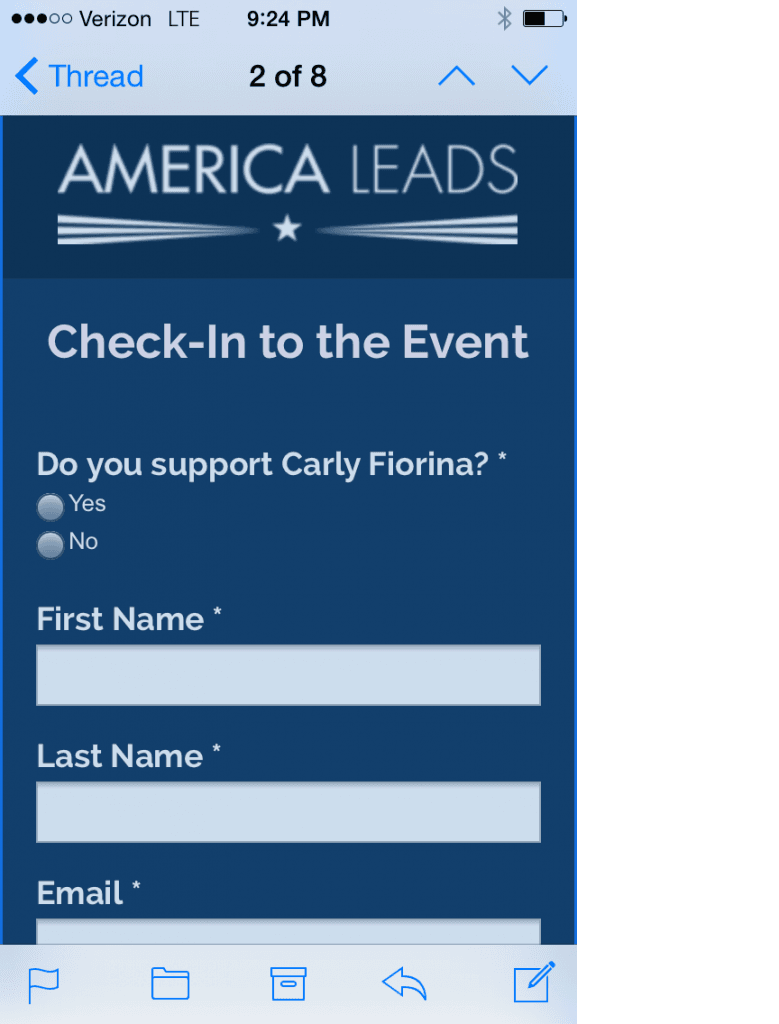 Martin told Breitbart News:
With so many candidates visiting New Hampshire and holding events, America Leads is using that opportunity to run a geo-fenced mobile advertising campaign targeted towards event attendees. This highly engaged audience is given an option to "check-in" and then indicate candidate preferences. We know that voters in New Hampshire are attending lots of political events and learning about each candidate, and this is an opportunity for us to help them find out more about Governor Christie as they make their decisions about who to support this coming February. An individual who takes the time to attend a candidate event is an engaged and interested voter; someone very likely to participate in the primary. This is an audience we want to communicate with moving forward.