Breitbart Texas traveled to the Mexican States of Tamaulipas and Coahuila to recruit citizen journalists willing to risk their lives and expose the cartels silencing their communities.  The writers would face certain death at the hands of the various cartels that operate in those areas including the Gulf Cartel and Los Zetas if a pseudonym were not used. Breitbart Texas' Cartel Chronicles are published in both English and in their original Spanish. This article was written by Coahuila's "JM Martinez" and Breitbart Texas' Ildefonso Ortiz.
PIEDRAS NEGRAS, Coahuila — A recent state-wide fun run meant to promote physical activity in the Mexican border state of Coahuila turned tragic when two employees in two different cities collapsed and passed away from the apparent exertion.
The fun run was called "Activate 2015" and was hosted this month by the Coahuila version of health and human services department known as DIF. The race was widely promoted across the state and local levels in an effort to create a healthier lifestyle.
Breitbart Texas has confirmed that prior to the race, officials in both the state and local level forced employees to participate in the race or else they would face a one-day pay deduction from their salaries. Various state employees claimed that in the past their bosses have forced their participation in various public events and campaigns as part of their job.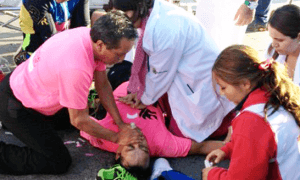 While the fun run was held simultaneously throughout the state, it was in this border city and in Saltillo where the events turned tragic. In each of those events, one of the employees forced into participating collapsed from unknown reasons. Emergency crews did their best in an effort to revive them, however the individuals ended up passing away.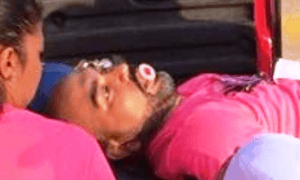 The event in Piedras Negras drew even more controversy with a raffle that was held at the fun run an was hosted by that city's mayor resulted in an error of sorts. The main prize in that raffle was an automobile, however, the prize ended up being handed out to the wrong person and the actual owner of the winning ticket ended up complaining. It remains unclear if the issue was fixed or not.