Islamists and Islamic State (IS) sympathisers have been celebrating the massacre in Brussels today, starting a sick Arabic #Belgiumonfire (#بروكسل_تحت_النار) hashtag, similar to the #Parisonfire trend which appeared after the Paris attacks.
"Strike terror in the heart of Kufar [infidel]… we will take in the hearts of those who disbelieve horror", tweeted one Alswedi Omar. His profile picture features an IS emblem above the words "support from Germany".
"What a beautiful day today," another agitator added, describing the innocent victims as "Belgium supporters" who are fair game because of their Western identity.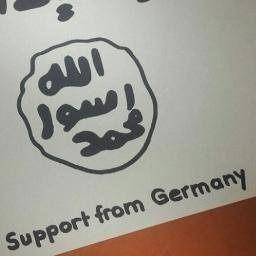 "Fuck Belgium. Belgium wanted to bomb the Islamic state. Now enjoy what your hands have sown… A lot of duas [prayers] were answered today", said another.
"We not only applaud. But we are happy, happy smiling laugh, happy day was on holiday #Brussels and Kalh_oamag Harith", one more added.
"I'll not enjoy the country's infidelity and the worshipers of the cross's security and safety as long as we live in a reality in Muslim countries", the barrage of grievance hate continued.
One of the most common sentiments expressed under the sick hashtag was: "You declared war against us and bombed us, and we attack you inside your homeland", along with Islamist war cry: "Allahu Akbar!"
The hashtag rapidly gained traction in the Arab speaking world, and is seemingly inspired by a similar "Paris is on fire" trend which was popularised by IS sympathisers soon after the atrocities of November 13th in Paris.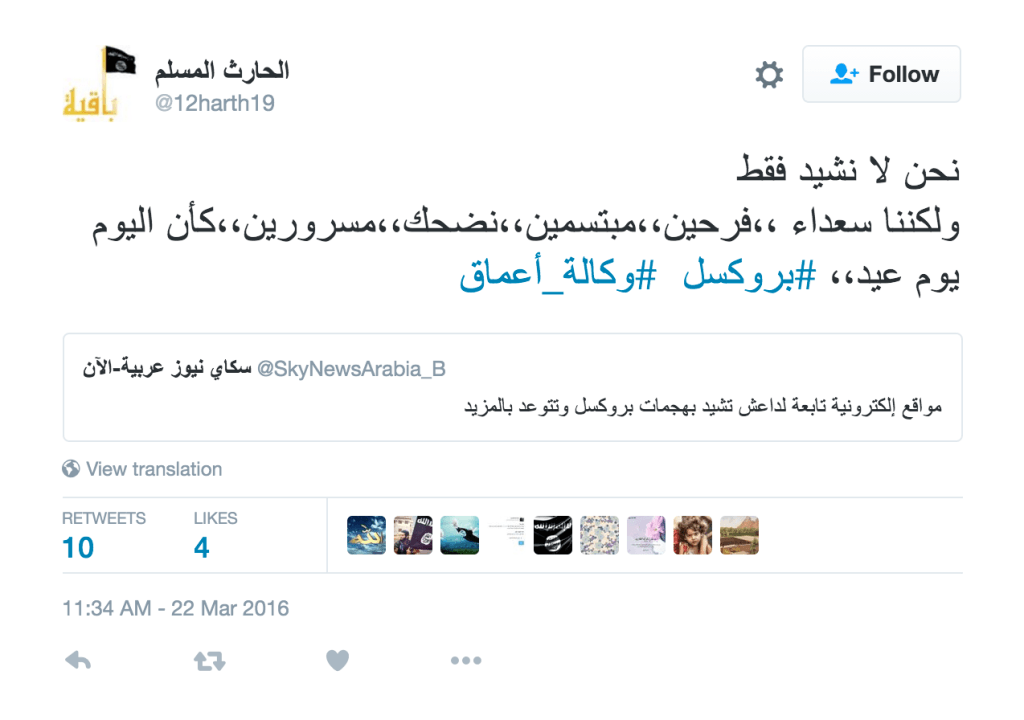 Many of the Tweets have already disappeared, however, and accounts that express support for terrorist organisations are usually deleted within days, so it is difficult to gage the true popularity of the hashtag.
Multiple blasts have rocked Brussels today, with two explosions at the departure hall of the city airport and a further blast at a metro station in town. So far 34 people are reported to have been killed, with hundreds more injured.
IS have now explicitly claimed responsibility for the attacks and several experts have said they bare "all of the hallmarks" of the terror group. They are widely thought to be connected to the arrest of IS Paris attacker Salah Abdeslam on Friday.