Hundreds of supporters of "Marine A", who was jailed for shooting a mortally wounded terrorist in Afghanistan, have rallied outside Parliament today to renew calls for his release from prison.
Despite the Ministry of Defence (MOD) attempting to ban them from protesting, serving and former servicemen joined friends and family of Royal Marine commando Sergeant Alexander Blackman in London.
The gathering comes exactly a year after a similar rally in Parliament Square, and attendees heard prayers and held a minute silence in remembrance of fallen soldiers.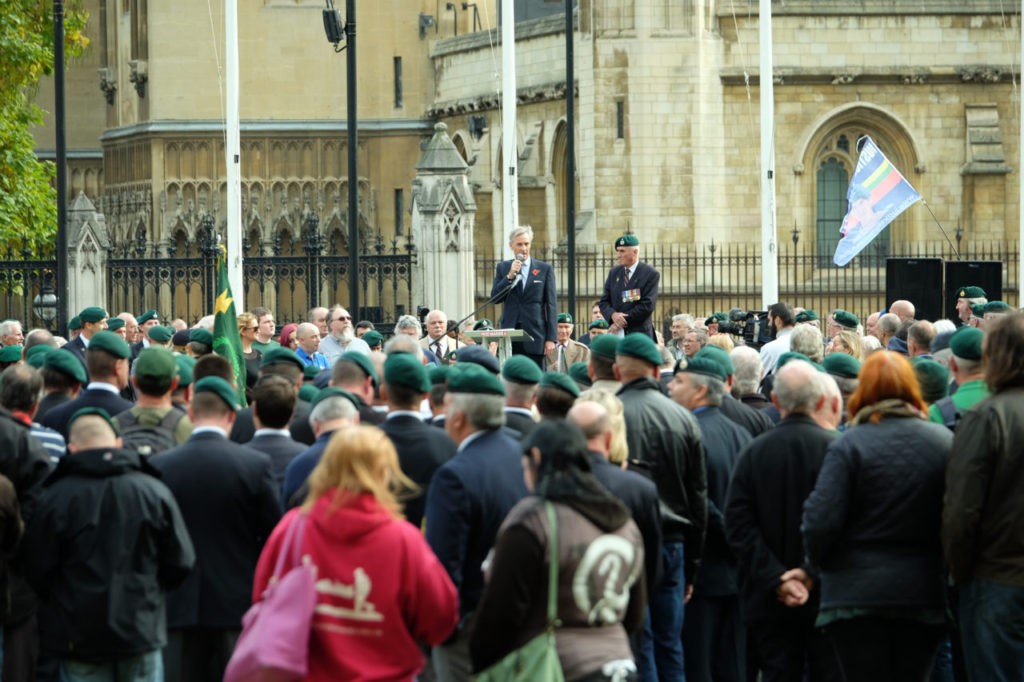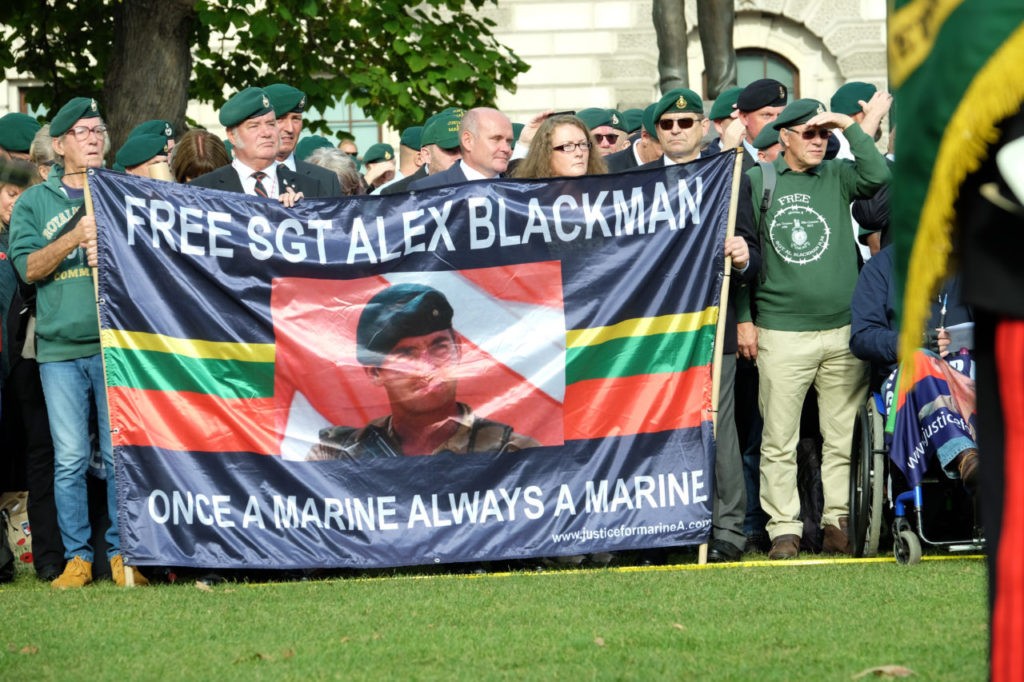 Last December, Sergeant Blackman's wife, Claire, submitted an application to the Criminal Cases Review Commission (CCRC) requesting his case be reviewed and referred back to the Court of Appeal. The Commission has not yet reached a decision.
Speaking at the event, Mrs. Blackman told ITV that she was overwhelmed by the support.
"It's amazing. I can't tell you how energising it is – it's just lovely," she said. "There are just so many people, so many cap badges, just here to show that we haven't forgotten and that we will keep fighting."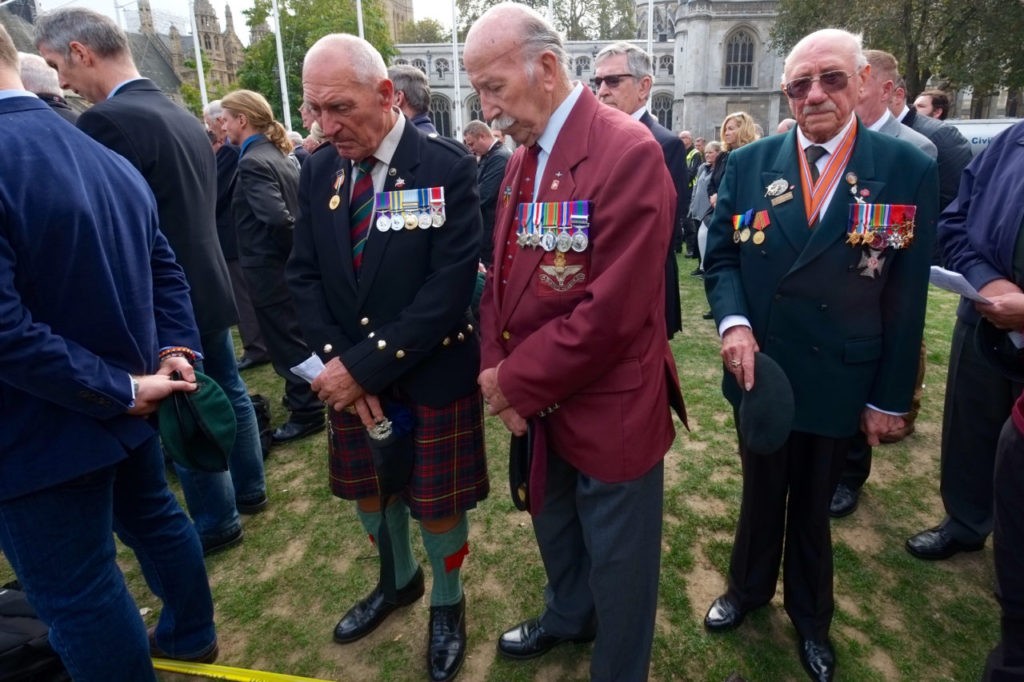 The admin of the Facebook page "Justice for Marine 'A'", which has more than 100,000 'likes' and helped organise the rally, wrote on the social media site:
"It is an absolute honor and privilege to be addressing the parade today. I would like to take this opportunity before the day gets too busy to thank you all for your amazing and continued support."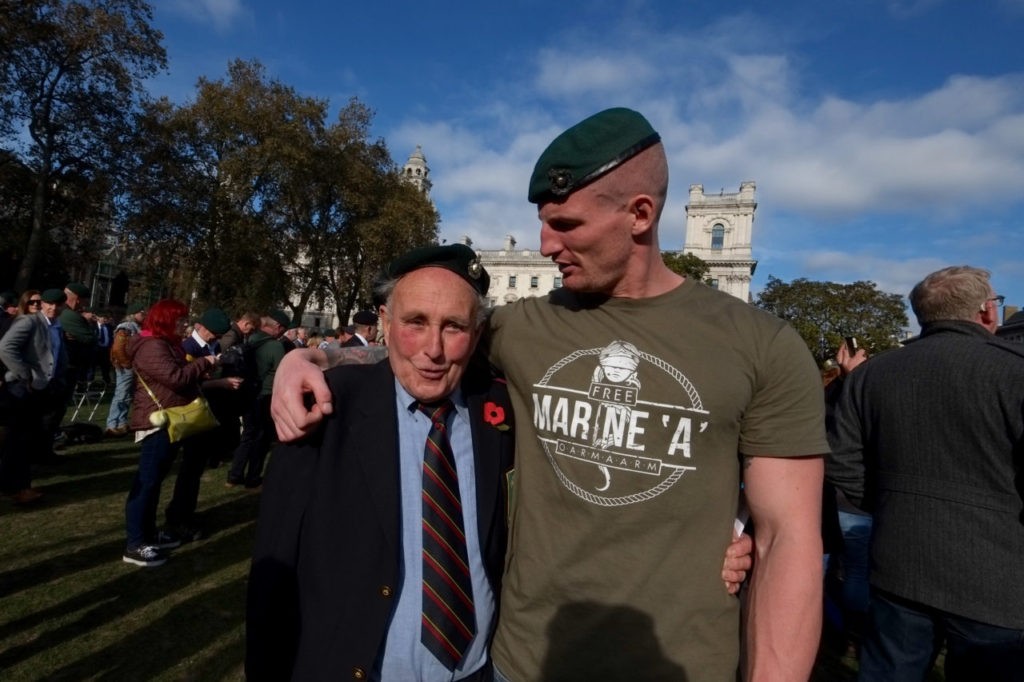 Mr. Blackman is currently serving eight years in prison after being convicted and handed a life sentence in September 2011, following the incident in Helmand province, southern Afghanistan.
The servicemen shot a terrorist in the chest at close range with a 9mm pistol, after he was seriously injured in an attack by an Apache helicopter when serving with the Plymouth-based 42 Commando unit.
Leading psychiatrists have found Mr. Blackman was suffering from an undiagnosed mental illness at the time.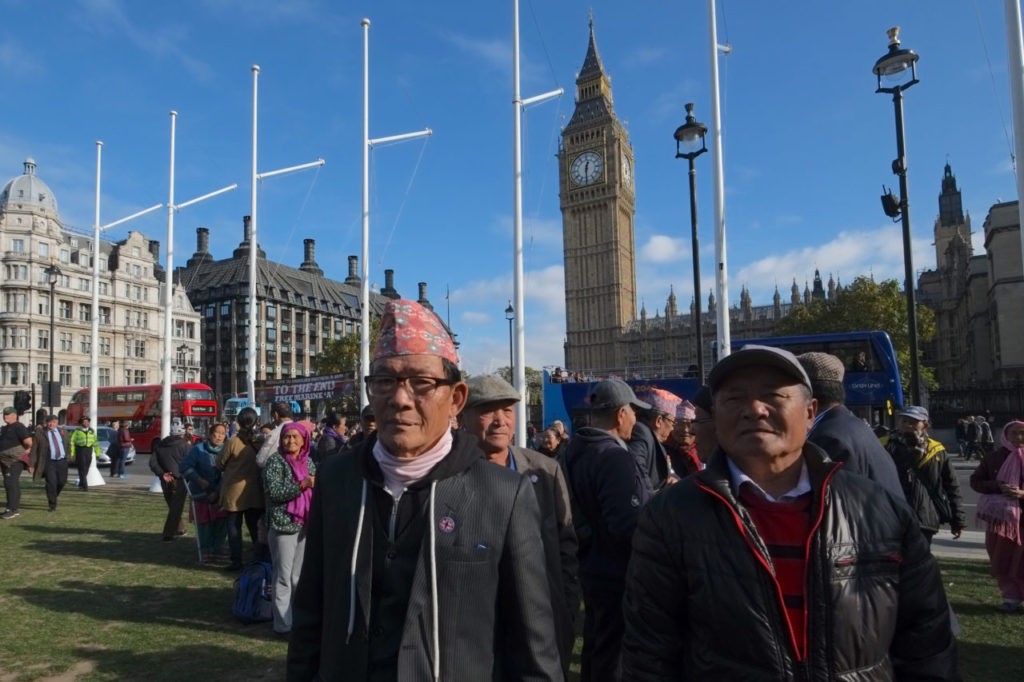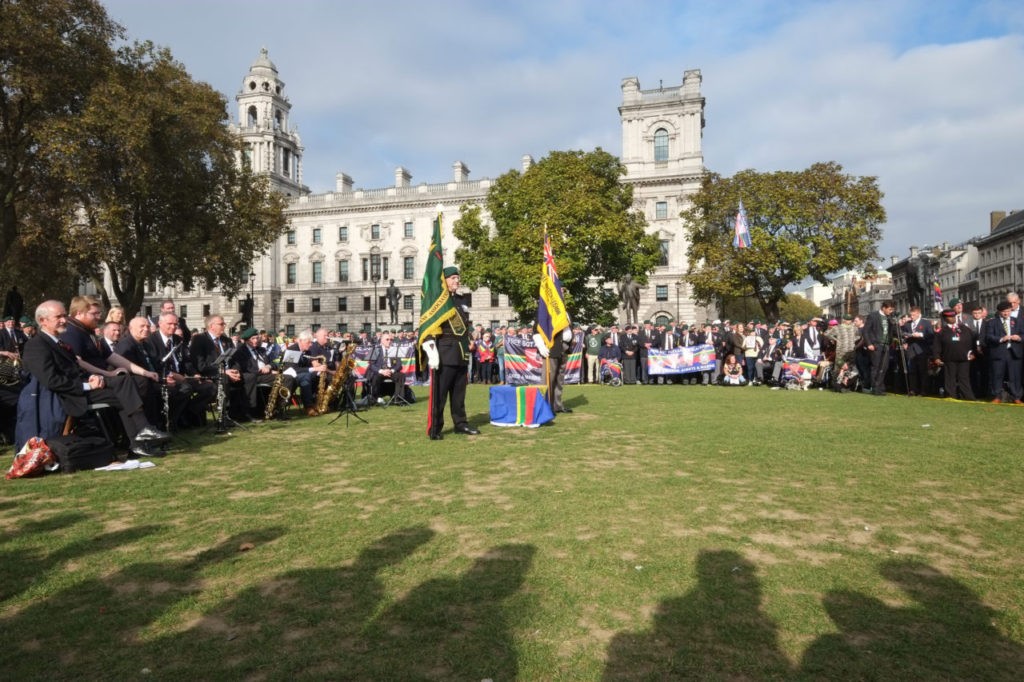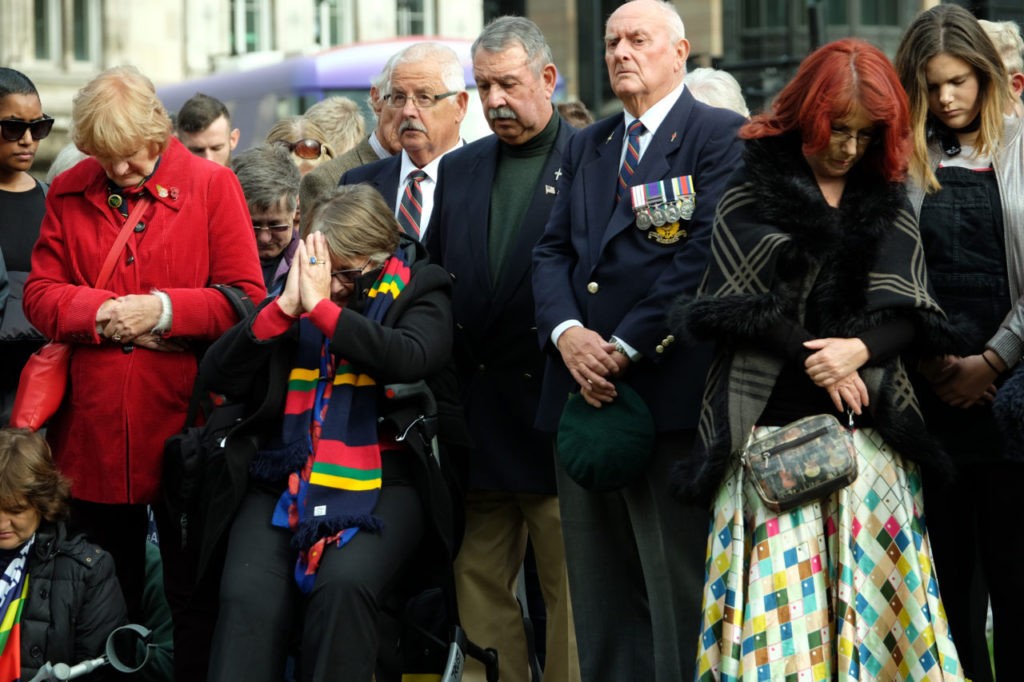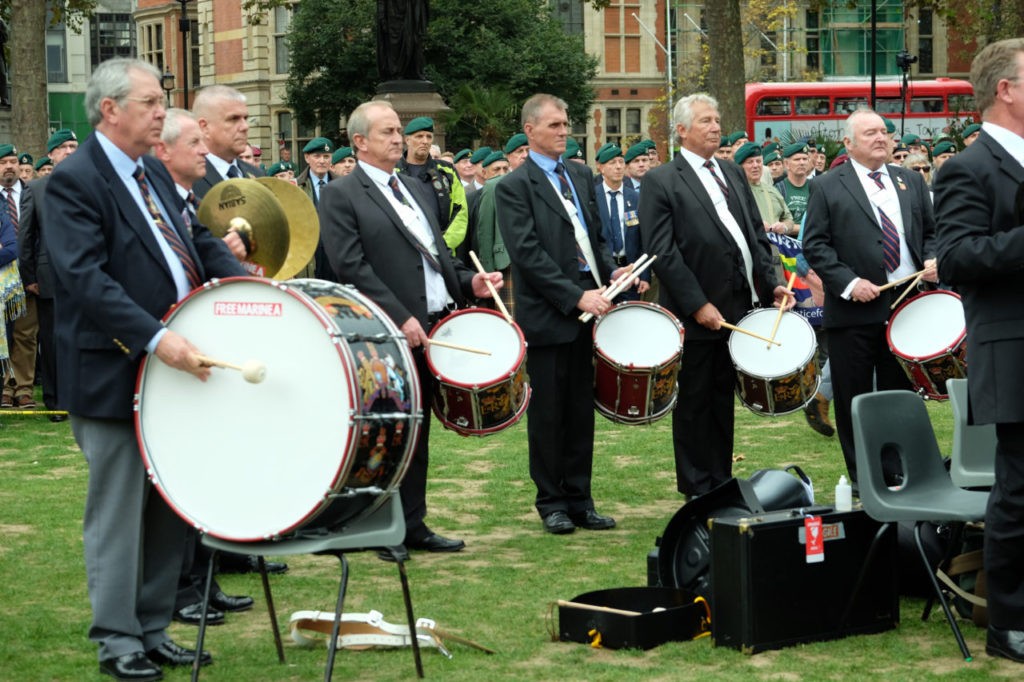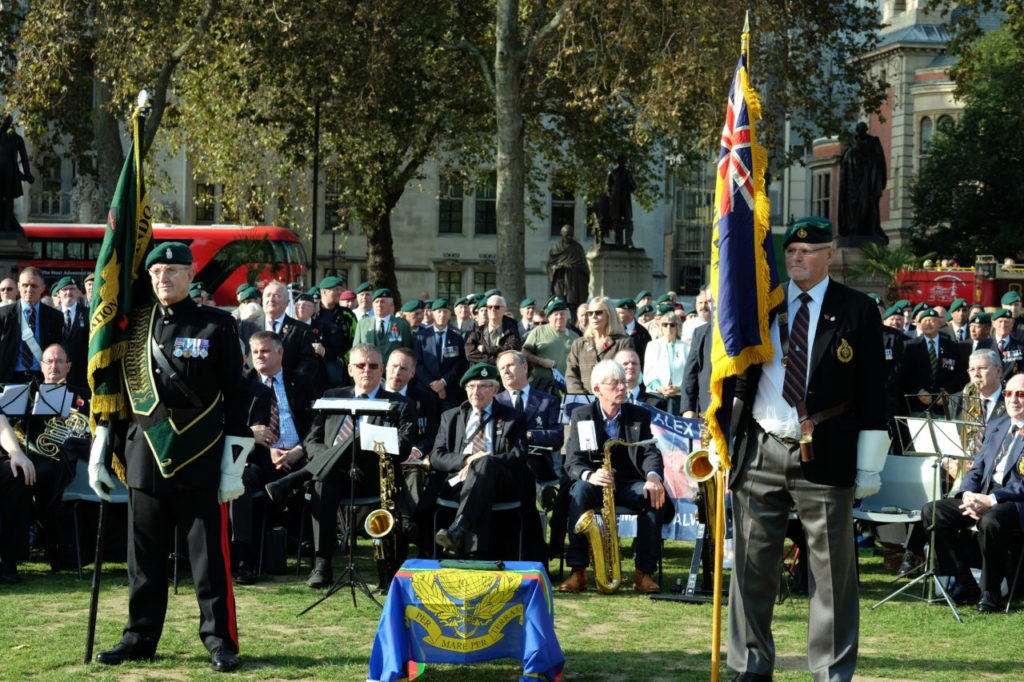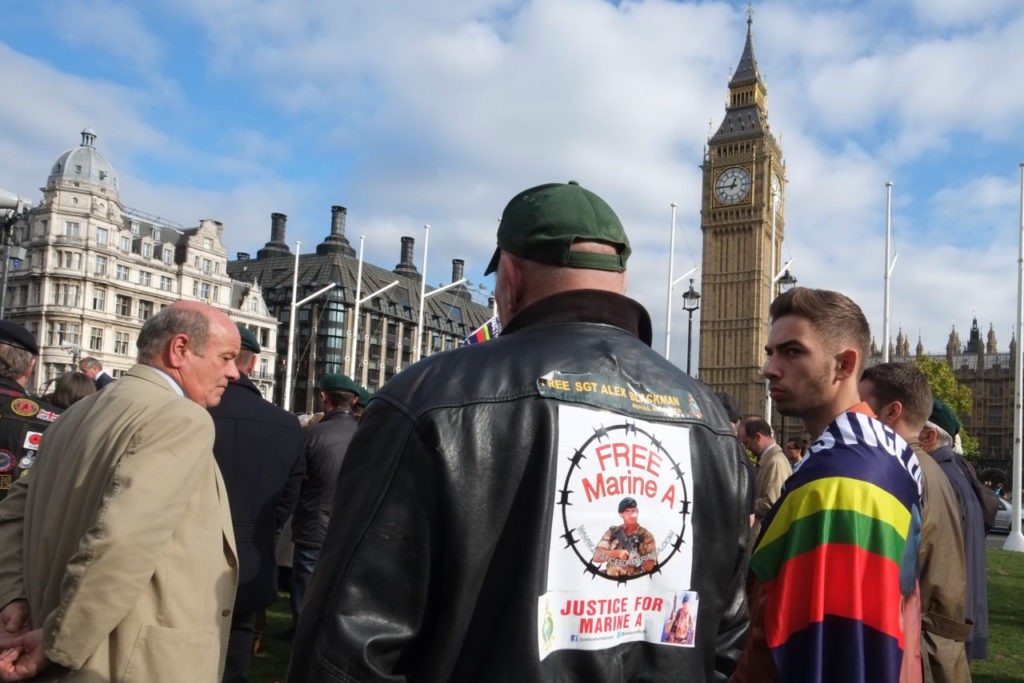 All photos – Rachel Megawhat / Breitbart London