Geert Wilders has predicted Marine le Pen will be the next French President as he praised newly inaugurated President Donald Trump and called for patriots to "make Europe great again" in a speech on Saturday.
Speaking at the Europe of Nations and Freedom group conference in Koblenz, Germany, this weekend Dutch Party for Freedom leader Geert Wilders said if patriots fail to act to preserve freedom and national identity in Europe, "we cease to exist".
Praising President Trump was met with sustained cheering at the conference, which also saw addresses by French Front National leader Marine le Pen, Alternative for Germany leader Frauke Petry, and other key figures of the European populist movement. Referring to the transfer of power in the United States on Friday, Mr. Wilders said it augured well for the future on the other side of the Atlantic too, remarking: "Yesterday a new America, today Koblenz, and tomorrow a new Europe".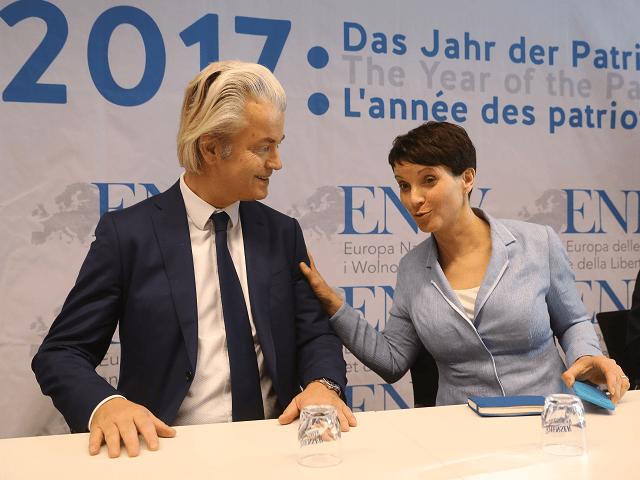 Mr. Wilders, who has seen his poll ratings soar after his conviction "incitement to discrimination" in what he called a politically "charade" trial, is preparing to face the Dutch general election in March. Mr. Wilders hopes, and faces good odds to come out the largest party and called this in Saturdays' speech an opportunity to "liberate" the Netherlands.
Signalling his optimism for other coming elections in Europe, he said of the chances of his French and German counterparts: "I am certain about it: Marine le Pen will be the next President of France. And in the Autumn it is your turn, my German friends. I am fully convinced that with Frauke Petry Germany's future has been secured. Long live the German [patriotic] spring!".
Having addressed the dire situation in Europe, where he said liberty, freedom, and culture were under threat form the political mainstream and mass migration.
All European countires must ask themselves the question — Shall we survive? My friends, the UN expects the African population to quadruple by the end of the century. A population of 1.1 billion now, to 4.4. billion. Studies show that in Southern Africa, one in three adults wants to emigrate. And in North Africa, and the Middle East one in five adults wants to emigrate. Many of them will emigrate to Europe in the future.

The questions that none of our ruling politicians dare to ask is how do we protect our country and our identity against mass immigration?

How do we protect our values? How do we protect our civilisation? Our Culture? The future for our children? These are the fundamental questions we have to answer. In recent years, our governments have brought in millions, without controls, into our countries.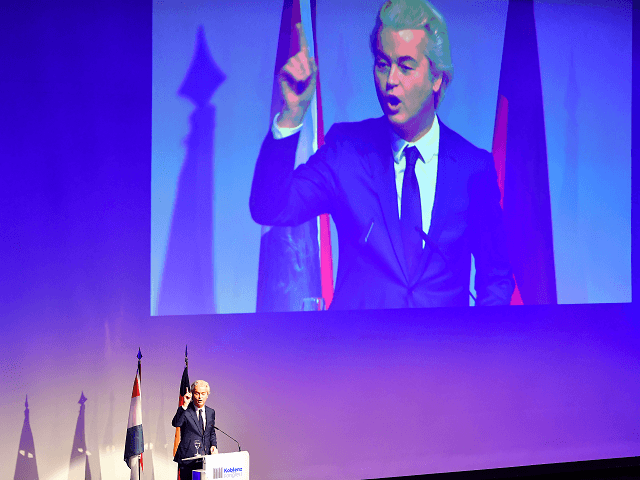 Nevertheless, the Party for Freedom leader said there was hope for Europe, and said for populists across the continent 2017 would be better than 2016.
There is light at the end of the tunnel, there are better times ahead. Last year the wind began to turn. That brought us the victory of United States President Donald Trump.

But not only in America, we can also see it here in Germany, the Netherlands, France, Italy, Austria, throughout Europe the patriots win. The time for change has come. And that, my friends, it gives me tremendous courage to see you all today. This room is full of German patriots, it shows me something very important. It shows me that Germany is not lost! It shows me that Germany will survive!

All of you here are the power. The power that brings this beautiful country back to the right track. The road to a patriotic future, a secure future, a free future, our futurte. History calls you to save Germany. History calls us all to save Europe.

For our own Judeo-Christian humanist culture and civilisation, our freedoms, our nations, to save the future for our children. And we have no choice, we must do it.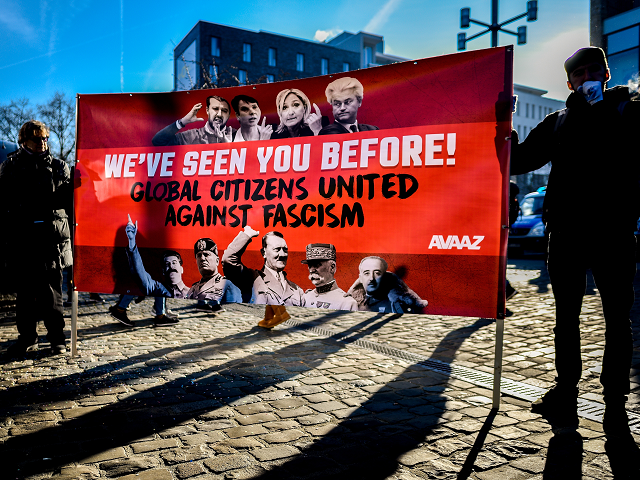 His remarks may be seen as in-chime with Front National leader Marine le Pen's own words at the conference, where she said "We are experiencing the end of one world and the birth of another". Le Pen called the European Union "a force of sterilisation", a theme Mr. Wilders took up himself. Addressing the delegates, he said: "We are sick of Europhiles in Brussels who want to abolish our countries, who want to intrude as an undemocratic superstate and make our country a milti-cultural uniformity. Against such a Europe, we say no".
While the conference took place inside, there were reportedly thousands of counter-protestors outdoors, voicing their oppostion to the meeting advocating a Europe of strong nation states. Among those at the protest were Germany's socialist vice-Chancellor Sigmar Gabriel, and Rhineland-Palatinate Prime Minister Malau Dreyer. Some 1,000 police officers were deployed to keep the peace.
Follow Oliver Lane on Twitter:

Follow @Oliver_Lane

or e-mail to: olane@breitbart.com